Sypool Collaboration with Space Falcon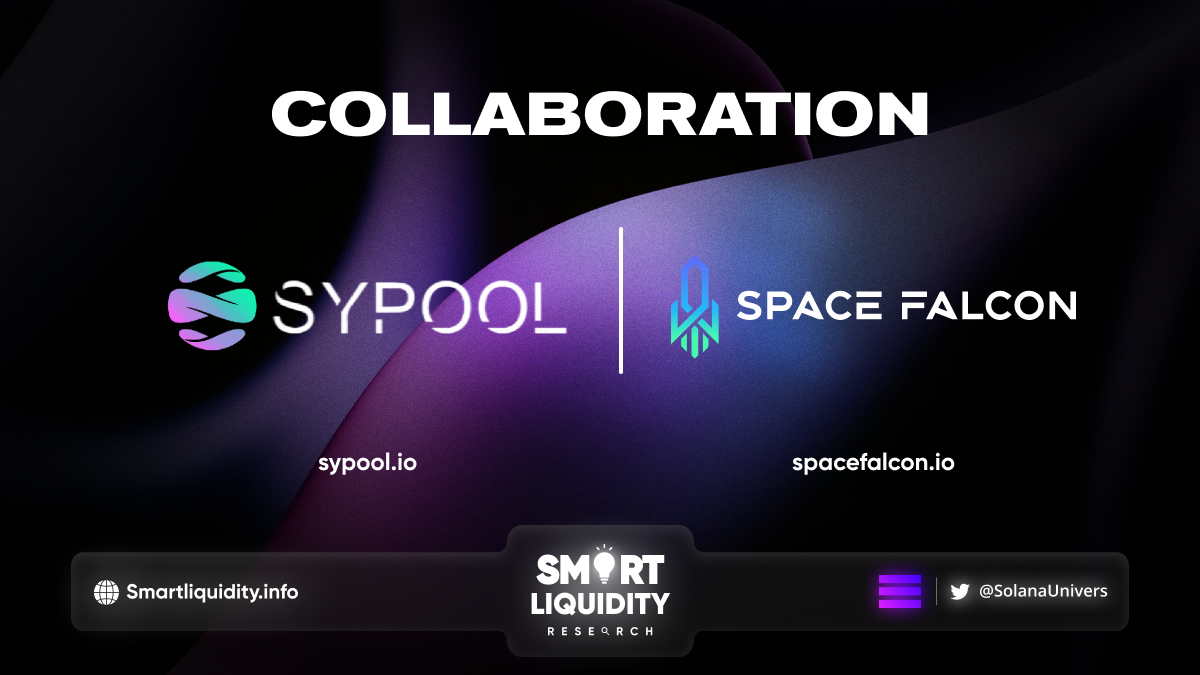 Sypool, a synthetic asset management protocol built on Solana, announced its collaboration with Space Falcon, an

Intergalactic Solana

 metaverse featuring PvP space shooter game with premium Sci Fi NFTs.
Sypool is excited to announce its collaboration with Space Falcon to enhance the environment of Solana. They are excited to work together more in the future!
Introduction to Space Falcon
Space Falcon takes virtual assets a step further with the introduction of planets, spaceships, and galaxies. NFTs for in-game items mean players literally own and control what they buy, earn, or craft. This goes beyond having to prove the item's rarity, it opens the door to infinite scalability.
Space Falcon is sponsored by venture capital giants like Solar Eco Fund Partners, Momentum6, Maven Capital, Lavender Capital, OKEx Blockdream Ventures and Magnus Capital. Other major investors include Unanimous Capital, Basics Capital, Exnetwork Capital, Peech Capital, Good Games Labs, Cyclical Ventures and ZBS Capital.
Their mission is to grow a big brand that can lead as an example for many other new and promising projects on the blockchain, create a lot of opportunities for crypto investors to make the experience fun and profitable as well as leave an impact in Web3. Collaborating with well-established campaigns inspires them to strive for the better, create innovative products and reach for mutual goals.
About Space Falcon
Space Falcon is a Solana-based virtual gaming metaverse emerging from the confluence of state-of-the-art blockchain, real-time graphics, classic immersive multiplayer video games, and decentralized financial technologies.
About Sypool
Sypool, a synthetic asset management protocol built by the professional quantitative trading team.
This is another innovation that they have migrated finance from off-chain to on-chain. This idea was inspired by both off-chain fund companies and packaged asset derivatives. On the one hand, they tokenize fund shares. On the other hand, this share token actually represents a small part of a multi-token pool, thus providing scarce liquidity for the cryptocurrency market.
Therefore, you can consider it as a fund share, or you can consider it as a mirrored token pool asset, or your own portfolio, as well as other new uses that may appear in the future.
SOURCE
https://sypool-protocol.medium.com/sypool-partnered-with-space-falcon-611eb50c03fc