Bountie Hunter and Monster Galaxy Partnership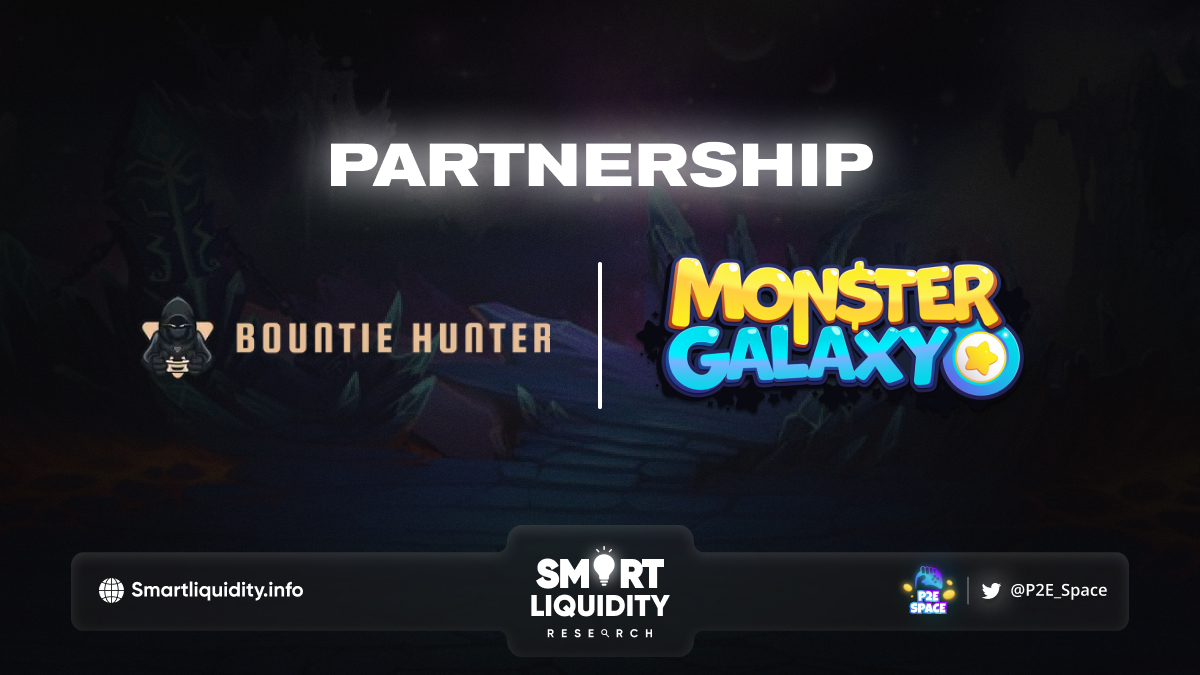 Bountie Hunter is thrilled to reveal its newest partnership with Monster Galaxy. The game is back, better than ever. As you might know, Monster Galaxy is a series of hit mobile games by Gaia Online with over 25 million loyal user base in which players capture and tame creatures called MOGA. The first Monster Galaxy game debuted in 2011, and its success led to two beloved sequels.
A Glimpse of Monster Galaxy
This hit mobile game series is inspired by Pokémon and Monster Hunter. Since the game debuted in 2011, over 25 million players worldwide have become part of the loyal Monster Galaxy fanbase.
Players journey through the land of Sunshire, using special items and power-ups to win challenging battles and tame charming creatures known as MOGA. Players are tasked with growing their team of tamed MOGA and using their MOGA's unique zodiac-based attacks to defeat foes and help the friends they encounter on their travels in this vast adventure-filled world.
A P2E Mobile Game
The latest entry in the Monster Galaxy series is a play-to-earn mobile game based on cross-chains. In this new and exciting chapter of their story, players have the chance to take part in an upgraded PVP and PVE fighting system, encounter fan-favorite characters from past games, and meet never-before-seen MOGA! So, players not only have the opportunity to earn money while playing but are also empowered to take real ownership of the games they love.
MOGA as In-Game NFT Assets
The adorable monsters that players tame and also train in the game are called MOGA. Each MOGA represents a unique NFT that can be traded in the game's virtual store or any leading NFT marketplace. In addition to trading, players can also delegate MOGA to other players and then share the profits.
GGM as In-Game Tokens
Galaxy Gem (GGM) sits at the core of the Monster Galaxy P2E gaming ecosystem. GGM tokens are in-game tokens that players can earn by completing quests as well as battling monsters and fellow players. Players also need GGM tokens to purchase additional slots for MOGA and energy in the game. GGM tokens, along with these in-game items, can be freely traded by players on the open market.
About Monster Galaxy
Monster Galaxy P2E is the newest entry in the hit series of monster-taming mobile games. The focus is still on the fantastic battling and taming mechanics that Monster Galaxy fans first fell in love with, but the adventure also gets a modern twist.
About Bountie Hunter
Bountie Hunter is where gamers discover crypto games and earn cryptocurrencies. They strive to build a platform for their community of gamers to participate, play and earn through Quests (tournaments or events)!
Their mission is to be the de-facto platform for gamers to discover and also invest in crypto gaming and metaverse projects.
SOURCE: MEDIUM