Archax Completed $28.5M Series A Funding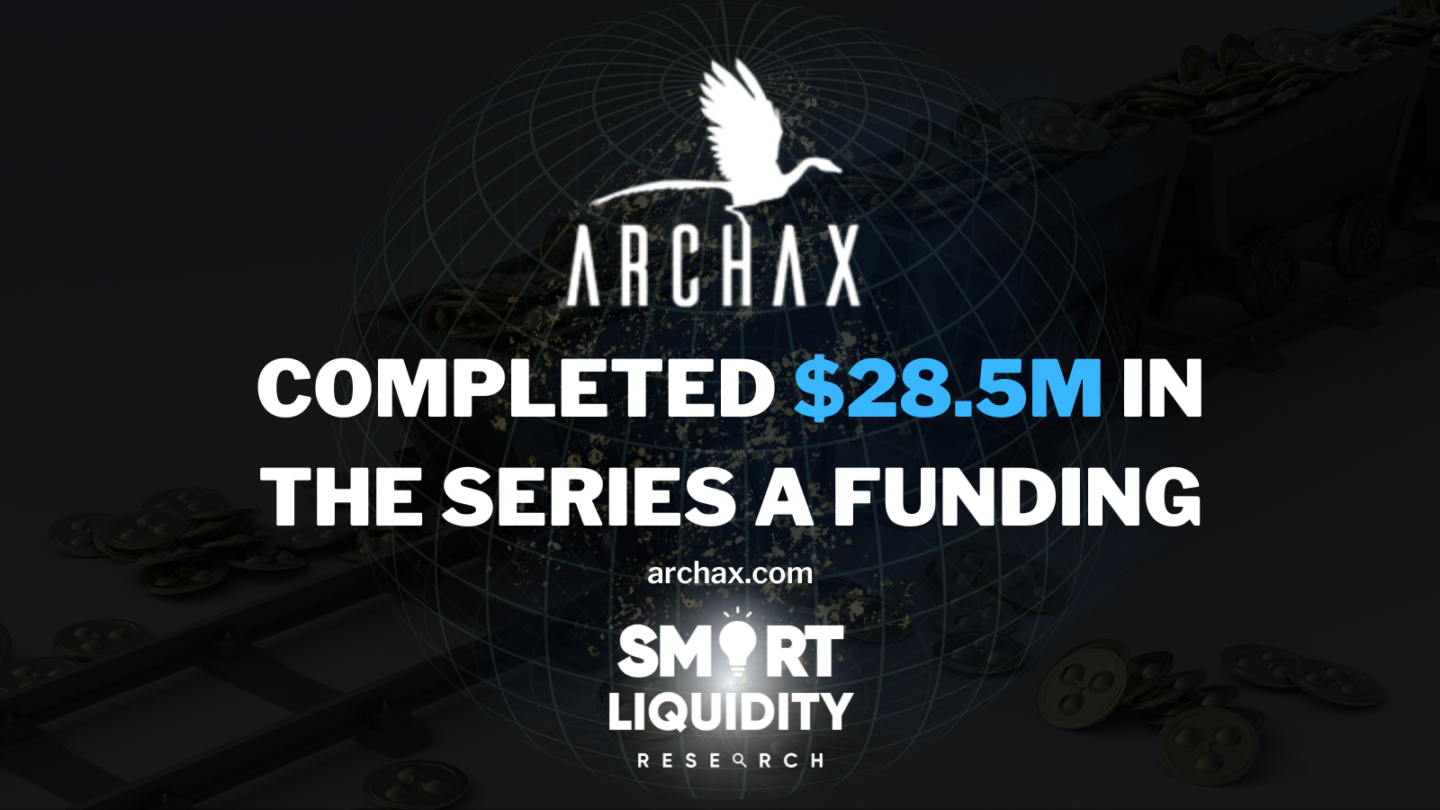 Archax, a London-based FCA-regulated digital asset exchange, brokerage, and custodian, has completed a $28.5M Series A Funding round.
Archax, the first ever digital securities exchange regulated by the FCA in London, completed a $28.5M Series A Funding for the preparation for launch and to scale.
The round included abrdn, as lead strategic investor, alongside others, including Bitrock Capital, Blockchain Coinvestors, CE Innovation Capital, Keiretsu Capital, Lingfeng Capital, Mathrix AG, SGH Capital and The Tezos Foundation.
Archax is the UK's first and only digital securities exchange, brokerage and custodian licensed by the FCA, allowing institutional investors to custody and trade a variety of digital assets, such as digital securities and cryptocurrencies, alongside traditional securities too. It is also working on a range of regulated crypto exchange-traded products (ETPs) which will be available soon.
Management Quote
Graham Rodford, CEO and co-founder of Archax, commented:
"We are extremely pleased to have been able to complete a round of this size during the turbulent crypto and traditional financial market conditions of the last few months. It is also fantastic to have such credible and strategic partner investors involved in the raise too – led by abrdn. We look forward to the next phase of the Archax journey as we scale up for launch and beyond with these partnerships in place."
Russel Barlow, Global Head of Alternatives at abrdn, added:
"The digital assets ecosystem continues to grow at pace, and Archax's success in this latest funding round underlines the appetite there is among investors to partner with organizations at the forefront of that shift. As momentum builds, Archax, and abrdn, are well placed to take advantage and meet growing client interest in digital assets that can be accessed through digital exchanges."
Bingze Gu, Partner at CE Innovation Capital, added:
"Archax is the first and only UK FCA regulated institution that provides the ultimate destination to trade both digital securities and crypto, which positions itself with an absolute advantage in compliance and paves the way for its further growth. The potential market size is tremendous. Archax has seized the right opportunity at the right time, and we look forward to partnering with Archax as it becomes the global venue of choice for digital assets."
Alfred Shang, Founding Partner of Bitrock Capital, added:
"We congratulate Archax on successfully completing this Series A raise in which BitRock Capital is delighted to participate. Tokenisation opens up multiple possibilities for investments, and as blockchain technology continues to revolutionize the financial markets, the digital securities space is indeed the one to watch. Archax is the first and only FCA regulated global digital securities exchange in the UK. Besides being one of the top innovative digital exchanges in the Europe, BitRock also looks forward to Archax's tremendous growth and evolution in Asia".
"Closing this round and beating our soft-close target in the prevailing market conditions with such a stellar list of investors not only shows their faith in Archax and our strategy for the digital space, but also for the UK as a global centre for innovation, blockchain and digital financial markets too", concludes Rodford.
About Archax
Archax, the first-ever digital securities exchange regulated by the FCA in London. Targeted at institutions, Archax also has its FCA brokerage, custody and cryptoasset permissions.
Founded by experts from traditional capital markets and backed by an accomplished advisory board, Archax offers a credible bridge between the blockchain world and the existing investment space. The Archax team, use to working in highly regulated markets and has a deep understanding of the blockchain landscape and tokenisation too – as well as a vision of how to evolve them and open up digital assets to institutions in a transparent manner.
Archax's solutions, built using existing, proven, resilient, scalable, high-performance infrastructure, hosted in top-tier datacentre space and integrated into the existing institutional trading workflow. As well as listing global digital issuances, Archax is also developing its own range of liquid digital structured products that will trade on its exchange.
SOURCE
https://archax.com/news/archax_closes_$28.5m_series_a_raise