Polkamarkets Developers Page Release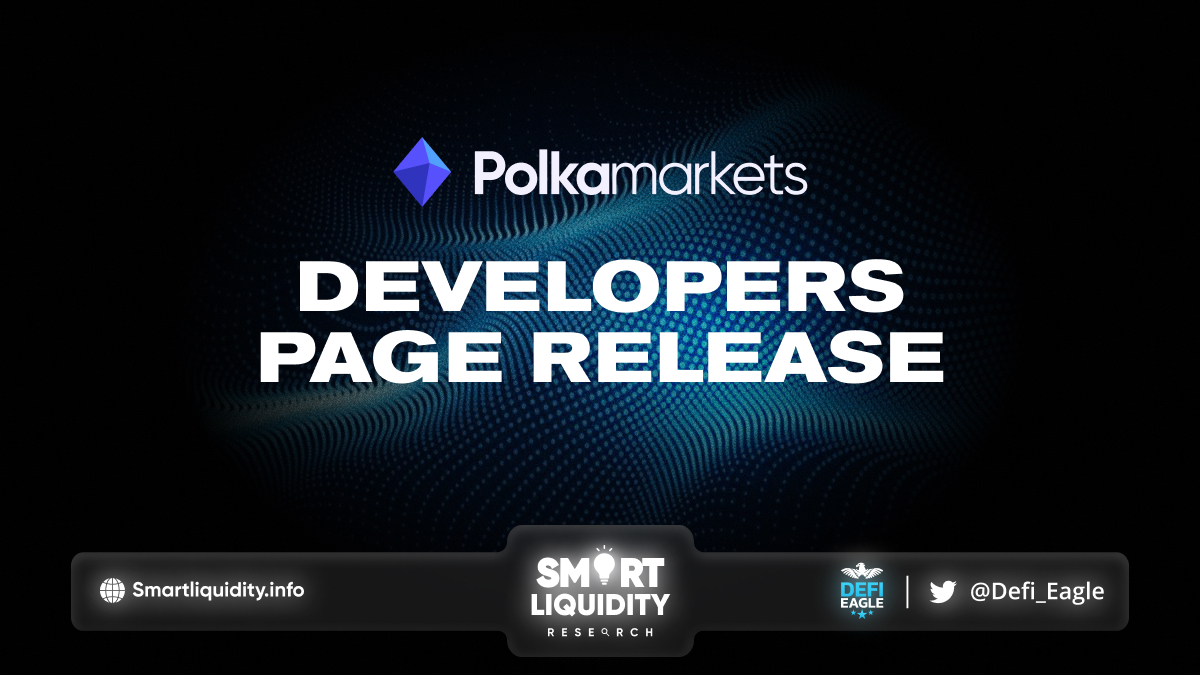 Polkamarkets Developers Page Release enables anyone to deploy decentralized Prediction Markets with the Polkamarkets Protocol.
It enables to create decentralized prediction marketplaces (Prediction DEXes) or integrate prediction markets in their existing business or products with the Polkamarkets Web App and Polkamarkets JS SDK.
Today, they release and introduce the Polkamarkets Developers Page, a place where developers can find all the information they need to start using Polkamarkets technology.
Decentralized Prediction Markets Technology
The Polkamarkets Protocol is free and open-source software that provides a complete toolkit — Protocol, Web app, Javascript SDK, and APIs.
Developers and businesses can deploy the entirety or parts of it on any EVM-compatible blockchain, or simply integrate the already-deployed smart contracts in their own products.
Some use cases are:
Integrate prediction markets into your dApps using the Polkamarkets JS SDK;
Deploy your own decentralized prediction marketplaces, or Prediction DEXes, using the entire code base;
Create custom prediction markets products using bits and pieces from codebase.
Why chose Polkamarkets Technology?
Polkamarkets is a leading decentralized prediction markets technology and is the perfect choice for any business or indie developer that wants to integrate forecasting in their products, operations, or communities. Some of the characteristics and benefits of the Polkamarkets Tech Suite are:
Open-source technology, which anyone can use;
Fully decentralized markets managed by smart contracts and events on the blockchain;
Immutable ledger for transparent markets;
Web3 app + API for a fast and easy user experience;
Crypto-tokens for predictions, rewards, and incentives.
How to contribute to Polkamarkets development
The Polkamarkets Protocol and tech suite are free and open-source software, to which anyone is welcome to contribute.
To contribute, check out the GitHub repositories below. We encourage you to create Issues and Pull Requests, and contribute feedback and ideas:
About Polkamarkets
Polkamarkets is an Autonomous Prediction Market Protocol built for multi-chain information exchange and trading where users take positions on outcomes of real-world events–in decentralized and interoperable EVMs.
SOURCE:
https://medium.com/polkamarkets/polkamarkets-for-developers-94d3eaa00a01