BlockFills Launches Vision Crypto Cloud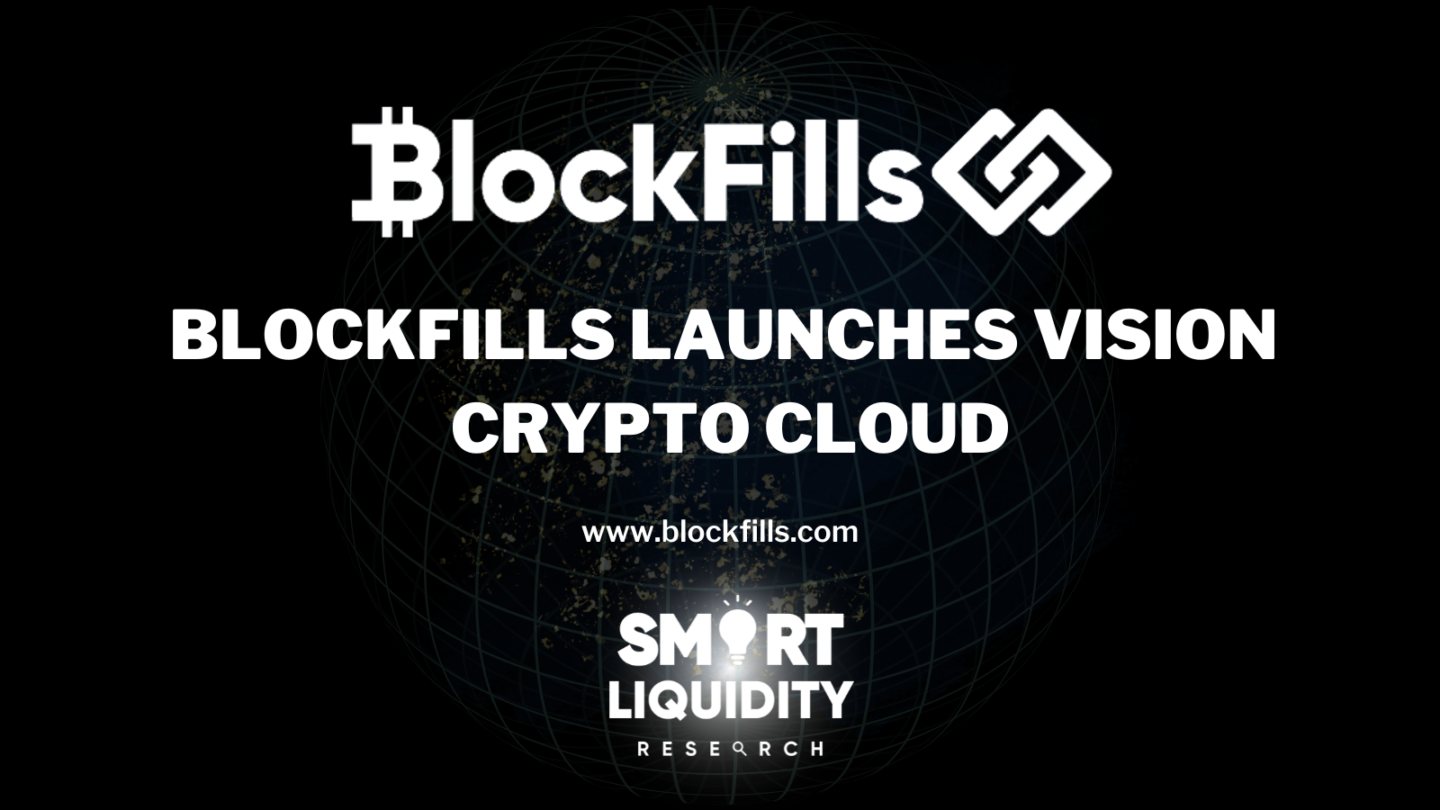 BlockFills, a fast-growing global digital asset trading and financial technology company, launches Vision Crypto Cloud.
Blockfills launches Vision Crypto Cloud, a secure, full-service, end-to-end digital asset trading, order management, and risk management solution. It enables institutions to quickly gain access to the digital asset ecosystem out of the box, without the multi-year timeline and expense associated with building an in-house solution.
Introduction to Vision Crypto Cloud
BlockFills, a pioneer in the digital asset space, has been using Vision Crypto Cloud for its own use for several years. It is a technology stack that has undergone extensive testing. Vision Crypto Cloud gives institutional market participants the chance to enter the market quickly and with confidence. In contrast to the largely untested software solutions available for enterprise-level participants.
Licensees of Vision Crypto Cloud can use an integrated liquidity solution that BlockFills has deployed as part of the service. BlockFills can provide an end-to-end solution in a single, integrated product suite that includes both technology and liquidity.
Management Quote
"Our software division is very proud to launch Vision Crypto Cloud as a new and innovative SaaS product for the sector. Vision Crypto Cloud represents a simple and flexible path for entities to enter into the digital asset space which is wrought with challenges for top-tier institutions," said Nick Hammer, Co-Founder and CEO of BlockFills. He continues: "BlockFills can provide a turn-key, yet scalable software solution with integrated liquidity in the spot, derivatives, and lending markets to institutions seeking to enter the market or better manage their current digital trading business."

Adds Chris Stevenson, Managing Director of Digital Asset Software: "Creating bespoke API integration points for each centralized and decentralized exchange, custody stack, liquidity provider, or bank is an extremely complex, expensive, and time-consuming task." He continues: "The value of Vision Crypto Cloud is that it seamlessly integrates all of these counterparties to provide a 360-degree view of an entire operation in a single, intuitive interface."
BlockFills, a Chicago-based company founded in 2018, is one of the world's fastest-growing technology and liquidity providers for cryptocurrencies. They already have 900 institutional clients using their digital asset technology in 50 different countries.
About BlockFills
BlockFills is a disruptive financial technology company devoted to offering complete solutions to participants in the global crypto currency market. The Company has developed and successfully implemented a cutting-edge multi-asset technology platform that addresses the market's significant liquidity fragmentation issues. For institutions in the digital spot, derivatives, and lending markets. The platform offers price discovery, price aggregation, electronic order matching, smart order routing, and trade reconciliation solutions. In addition, BlockFills offers institutions in the market software-as-a-service (SaaS) solutions that streamline every step of the trade lifecycle.
SOURCE
https://www.businesswire.com/news/home/20221110005155/en/BlockFills-Launches-Vision-Crypto-Cloud-SaaS-Solution-for-Emerging-and-Established-Digital-Asset-Business