Drawshop Kingdom Reverse and Swapscanner Official Partnership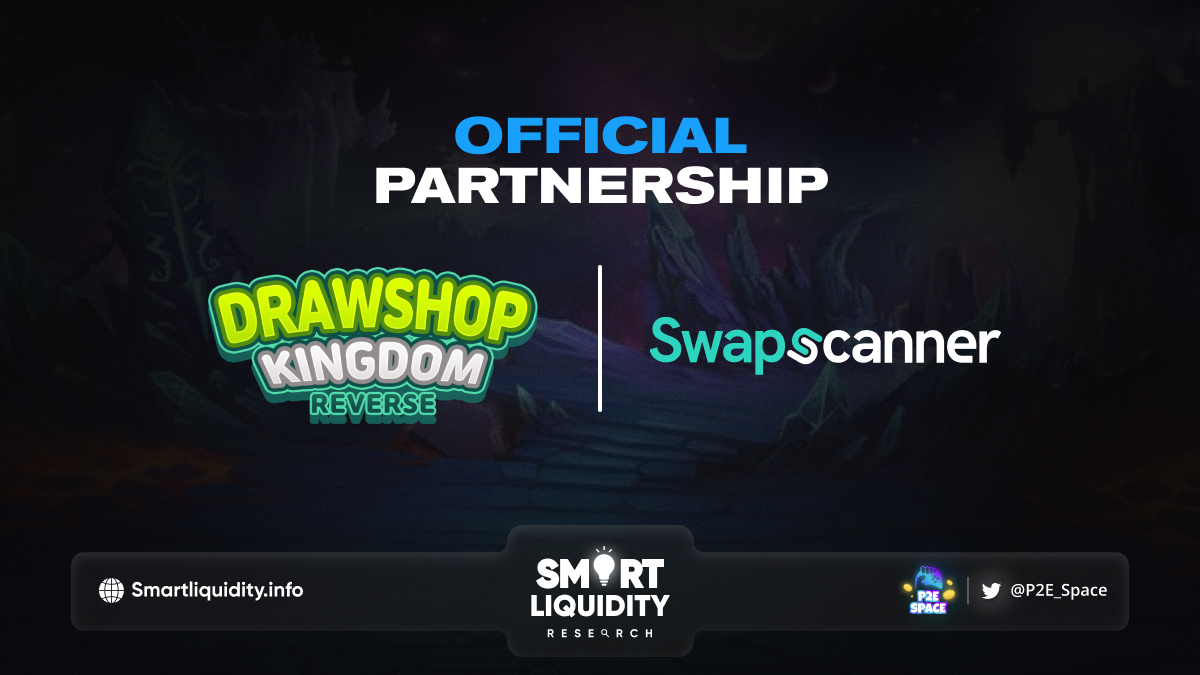 Drawshop Kingdom Reverse is a DAO-based Metaverse with NFT, P2E game. In DKR World, you can create your own NFT draw-machines via Gacha Contract, enjoy Land Festivals along with other global users, or compete against other users through the strategic operation of your Land. Furthermore, you may create your own 2D dotted Art Galleries, which can be used to decorate your Land.
DKR is currently being funded by Krust Universe, the global investment arm of Kakao. Their project is led by world-class game developers, game directors, and blockchain developers, from well-known companies such as KRAFTON and PATI games.
Swapscanner is the №1 DEX Aggregator on Klaytn. Swapscanner integrates every DEX and also guarantees optimal prices with their next-generation Navigator engine. Around 40~50% of the entire swap volume occurring on the Klaytn network uses Swapscanner to swap their assets.
Aiming at a One-stop platform in Klaytn DeFi, they provide professional charting services, 'Pro Chart', CEX-like 'Tokens dashboard,' and 'Wallet' that provides the same user experience regardless of wallet provider.
Through our partnership collaboration, they hope to achieve the following goals:
– Collaboration for the expansion of the blockchain ecosystem
– Collaboration for listing.
Together, they hope to create a strong synergy in providing their users with various experiences and collaborative events by fostering a metaverse ecosystem.
About Drawshop Kingdom Reverse
Drawshop Kingdom Reverse is a DAO (Decentralized Autonomous Organization) based P2E, NFT game! Users must be connected to Klaytn blockchain in order to participate in the DKR World. Moreover, keep in mind that you must have at least one Avatar NFT in your Kaikas, Klip or Metamask wallets!
About Swapscanner
Swapscanner aims to be a one-stop platform for the Klaytn ecosystem. Starting as a next-generation DEX aggregator,they are providing services such as Pro chart and Wallet sequentially.
SOURCE: MEDIUM