Hadron partners with Celer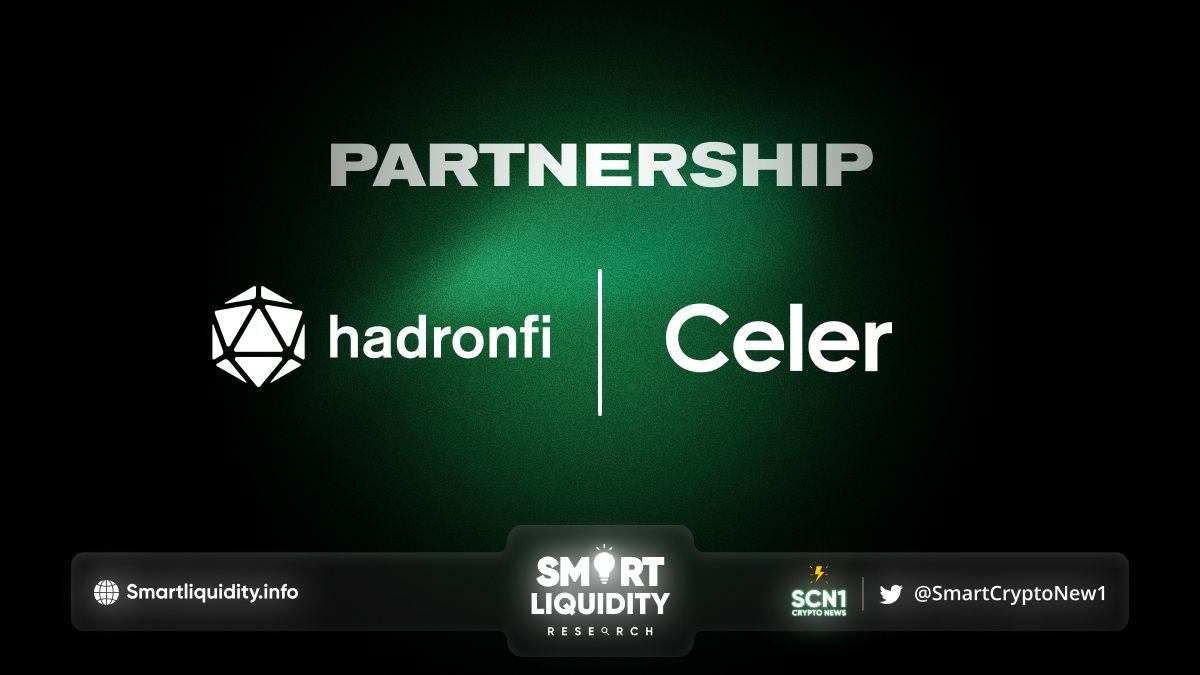 Hadron partners with Celer Network's cBridge. Celer's strong security and track record give Hadron great confidence that its bridged assets can serve as collateral in its lending protocol.
Hadron will be listing ceUSDC, and ceWETH as both borrowable and lendable assets on its money markets. This will allow users to quickly bridge their assets from 32 chains including BNB Chain and Ethereum onto Evmos to use their assets within Hadron.
When other assets are approved by Evmos DAO, Hadron might be able to add even more assets into Hadron in the future.
Brief Information About Hadron
Hadron Finance's smart contract money markets focus on assets within Evmos and the broader Cosmos ecosystem. With the goal of increasing capital efficiency for all assets in crypto markets.
Users are able to lend any supported assets on its markets. Use the provided capital as collateral to borrow another supported asset. Hadron offers a wide range of tokens on our money markets, including stablecoins (ceUSDC, ceUSDT, gUSDT), and other DeFi tokens (EVMOS, OSMO, ATOM, gWETH).
ABOUT Celer Network
Celer is a blockchain interoperability protocol enabling a one-click user experience accessing tokens, DeFi, GameFi, NFTs, governance, and more across multiple chains. Developers can build inter-chain-native dApps using the Celer Inter-chain Message SDK. Gain access to efficient liquidity utilization, coherent application logic, and shared states. Users of Celer-enabled dApps will enjoy the benefits of a diverse multi-blockchain ecosystem with the simplicity of a single-transaction UX, all from a single chain.
ABOUT Hadron
Hadron is a lending protocol based on Compound that will be deployed on Evmos. It seeks to tap the vast assets within Cosmos by bringing borrowing and lending into the mix. It is a decentralized lending protocol for individuals and protocols to access financial services. The protocol is permissionless, transparent, and non-custodial.
RESOURCES