AlgoCellar Integrates Humble DeFi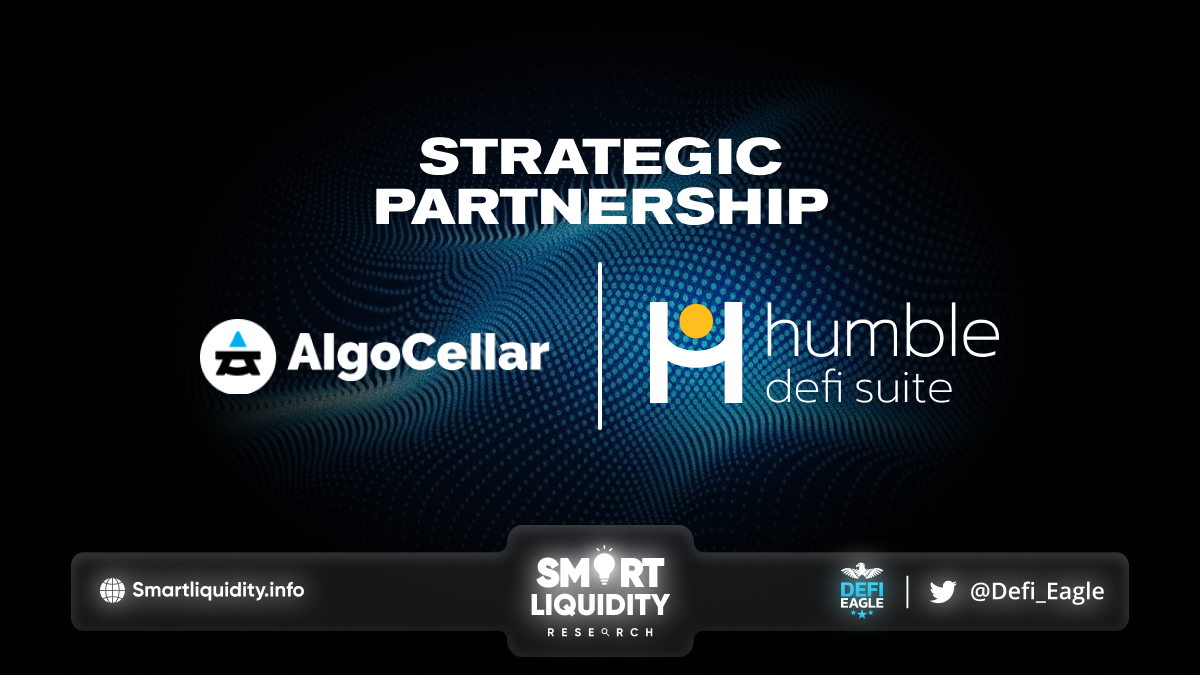 AlgoCellar, a comprehensive asset management protocol, and Humble DeFi, an Algorand native project, announced a strategic partnership.

As a part of this partnership, AlgoCellar and Humble DeFi will undertake multiple activities mutually beneficial to both communities. These include marketing activities, community amalgamation, rewards, and much more!
After AlgoCellar launched on the Algorand testnet on June 8, 2022, they were sincerely impressed by the Algorand community's enthusiasm, which helped bring the total tokenized funds created on platforms to over 6000 funds.
AlgoCellar Integrates Humble DeFi
This partnership will help AlgoCellar to further strengthen efforts to bring  comprehensive and innovative indexing and asset management protocol to Algorand.
To begin with, AlgoCellar will be setting up reward pools on Humble DeFi for AlgoCellar token. AlgoCellar Integrates Humble DeFi, Further details will be releasing in the coming days. Make sure you stay up to date with social media channels, so you don't miss anything!
About Humble DeFi
Humble DeFi is on a mission to make DeFi accessible to everyone by creating safe, easy-to-use and powerful DeFi products. HumbleSwap, an AMM style DEX built with Reach, is one of the top exchanges on Algorand and offers users a way to swap, earn, and farm various crypto assets.
About AlgoCellar
Built by Memento Blockchain, and powered by the DOMANI DAO, AlgoCellar is a comprehensive asset management protocol on Algorand.  AlgoCellar's successful testnet, in which over 4,600 funds were launching, has led them onto the exciting road of mainnet deployment, with the mission of democratizing asset management for all.
AlgoCellar tokenized funds can be:
minted

redeemed (burn AlgoCellar tokenized fund for underlying assets)
rebalanced (change AlgoCellar tokenized fund internal asset allocation)
AlgoCellar is built for DeFi to exchange value at a higher velocity without ever losing track of ownership.
RESOURCES
https://algocellar.substack.com/p/algocellar-strategic-partnership