Clarnium and Arcona XR Partnership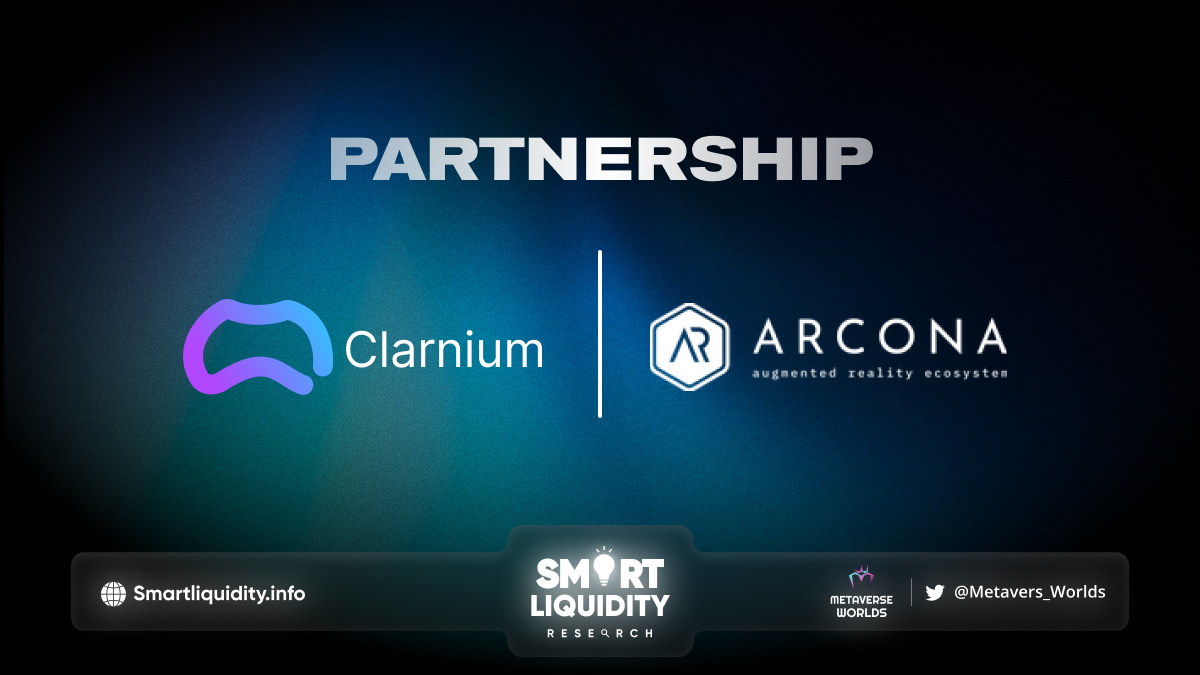 Clarnium announces the partnership with Arcona XR, an Augmented Reality Metaverse!
Arcona is a classic augmented reality metaverse. It is a single digital space where various people communicate and play, make art and do business.
Arcona XR Metaverse has launched the first GameFi augmented reality geolocation game, which has already rolled out across the planet. Its gamification includes elements of PvP, PvE, revenue farming and NFT support.
Castles and Dragons is a fantasy world built on the fusion of medieval magic and steampunk technology, where players are offered many roles — landlords, robbers, castle builders, merchants, and dragon breeders. All the castles, characters and attributes are designes as NFT standard ERC-1155, securing their ownership and trading opportunities.
Ilya Korguzalov, co-founder of Arcona XR Metaverse: "Arcona is the new world of augmented reality, where everyone can remotely run AR projects of any complexity. And within the Castles and Dragons project players and partners of our platform can create original locations for farming their tokens, open stores in augmented reality, arrange virtual shows, completing the storyline of the game and making it even more fascinating for the residents of different countries. Thus, together with our colleagues from Clarnium, we are planning to implement a number of programs related to the promotion of GameFI and WEB 3.0 all over the planet"

Andrew Furmaniuk, Clarnium CEO: "Arcona pushes AR technology further, combining it with Web3 in a truly unique and exciting package. 'Castles and Dragons' will conquer the world! As partners, we will be educating players on the project, contributing to a healthy playerbase. With Arcona joining our service, we continue to build a strong line-up of GameFi projects, propelling the market forward"
About  Clarnium
Layer-3 solution for gamefi market. They are building infrastructure for gamefi mass adoption
SOURCE:
https://medium.com/@clarnium.io/clarnium-x-arcona-xr-partnership-press-release-e8404224ee2e