EFUN Integrates Chainlink Automation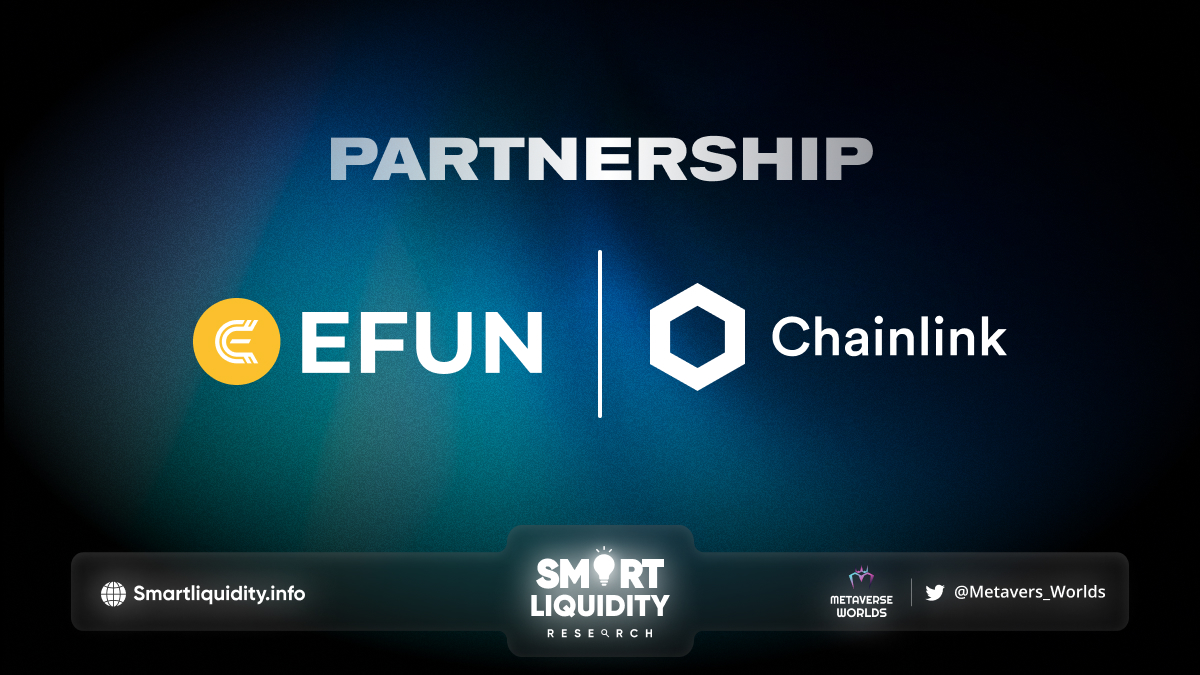 EFUN a pioneering platform for prediction games in Web3 and the metaverse — has integrated Chainlink Automation on BNB Chain mainnet.
Efun is leveraging Chainlink Automation to securely and cost-efficiently trigger updates to event results. As a result, the EFUN user experience has significantly improved because gaming outcomes are based on the most up-to-date event data available.
The platform decided to use Chainlink Automation to power EFUN's event results update function because it is the most reliable Web3 automation service. The Chainlink Automation Network is operated by the same pool of time-tested, provably reliable node operators that currently help secure tens of billions of dollars in DeFi, even during record levels of network congestion and extreme volatility. The proven infrastructure of Chainlink helps ensure that every update to the event results is executed on-time in a trust-minimized manner, giving users additional guarantees that it will function exactly as intended.
Efun.tech aka EFUN is a pioneering platform for prediction games in Web3 and the metaverse. Be it a sports match, a presidential election, or a Miss World competition, EFUN enables analysts to gauge public sentiment, brands and companies to build awareness, and the general public to make their voices heard.
This integration helps to support EFUN's data pipeline which retrieves accurate and timely event result data from RapidAPI and uses that data to accurately and reliably deliver results to all EFUN users. It also uses Chainlink Data Feeds to automatically update information about token prices and on-chain transaction volumes for price prediction events.
"We can be positive that the accuracy, timeliness, and transparency of event results on our platform will improve thanks to this integration. In the future, EFUN hopes to integrate Chainlink Automation for additional features in order to help reduce transaction costs and the complexity of on-chain logic." — Tony B, CEO, EFUN
About Chainlink
Chainlink is the industry standard for building, accessing, and selling oracle services needed to power hybrid smart contracts on any blockchain. The oracle networks provide smart contracts with a way to reliably connect to any external API. And leverage secure off-chain computations for enabling feature-rich applications. Also Chainlink currently secures tens of billions of dollars across Defi, insurance, gaming, and other major industries. And offers global enterprises and leading data providers a universal gateway to all blockchains.
About EFUN
EFUN is a pioneering platform for prediction games in Web3 and the metaverse. EFUN token holders will have unprecedented chances to "Predict to Earn'' through various predictive events such as sports matches, elections, or metaverse games. In return, EFUN helps organizations to track public opinion and enhance brand awareness. Moreover, User/Brand can Create/Host their own crypto-friendly prediction games on EFUN. Powered by blockchain, EFUN's mission is to make prediction games not only fun and beneficial but also transparent and trustworthy.
SOURCE:
https://efun.medium.com/efun-integrates-chainlink-automation-to-help-trigger-updates-to-event-results-a10257cb0a98