IndiGG Partnership with Meta Apes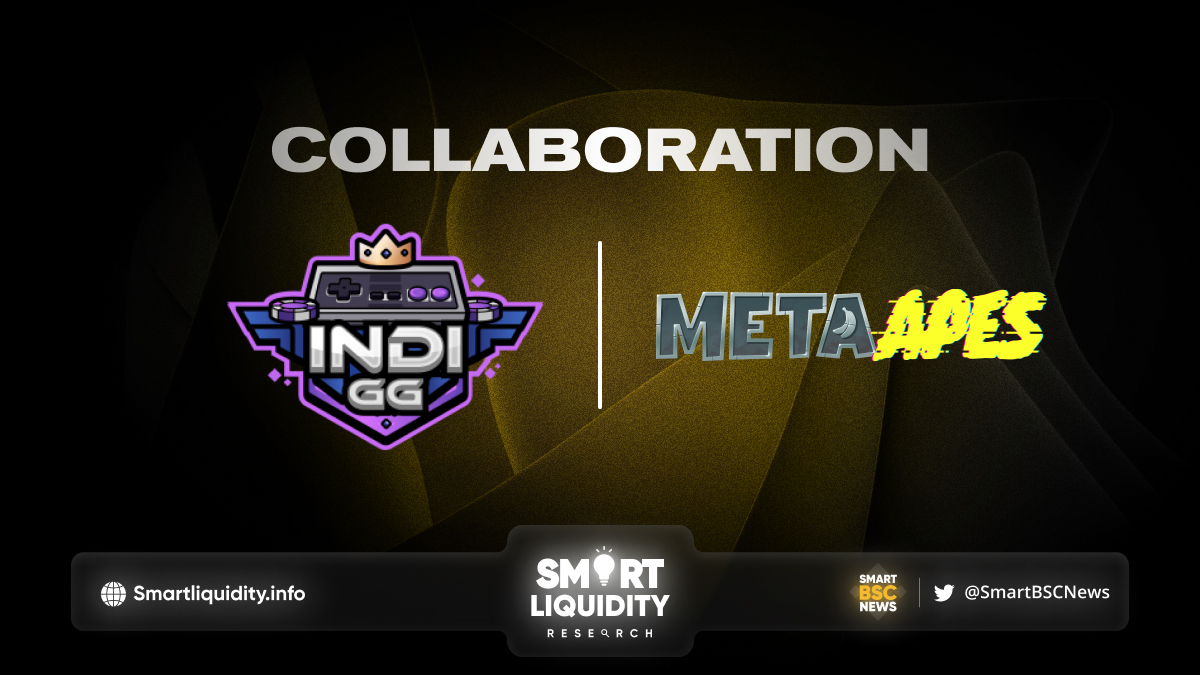 IndiGG Partnership with Meta Apes,  a free-to-play and win-to-earn game with PEEL as the native governance token. 
IndiGG X MetaApes Reward Program
In the apocalyptic world, nuclear war wiped out nearly the entire human population. After the disaster, the survivors had no alternative but to evacuate the planet aboard spacecraft. Time moved more slowly in the post-apocalyptic world, and no one could have predicted that something would thrive in the wasteland. As IndiGG announced its Partnership with Meta Apes.
That's when the Apes seized over!
It is now your chance to conquer the Planet of Apes and lead the Apes in their objective of Space Hegemony. Assist them in exploring human ruins, searching for resources, fighting adversaries, and constructing towns and communities. The graphics are stunning and the user-friendly system will surely keep you glued to the game.
IndiGG x Meta Apes Reward program
The IndiGG x Meta Apes Reward program, created in collaboration with Meta Apes, aims to ape-fy every region of India while concentrating on the game's growth in the country and neighboring regions.
Rise of Apes Season 1
The Rise of Apes is an earning program with a whopping prize pool of $1900. It consists of tasks based on in-game achievements, boosting gang and city power through rivalry and local pride! The total reward pool for 10 Gangs would be $1900 per month
Regional gang brawl Season – 1 
The gang which increases their power in a period of 35 days will be rewarded with a prizepool of USD 1100 based on their ranking. Eligibility being the gang power of 15 million.
­
About Meta Apes
Meta Apes is a free-to-play and win-to-earn MMO strategy game set in a post-apocalyptic world. Players must work closely with their Gang to become the strongest Clan and win the ultimate race to space. Meta Apes is the first game to launch BNB Sidechain with PEEL as the native governance token. Meta Apes is available on both Google Play (Android) & App Store (iOS).
­
About IndiGG
IndiGG is building the world's largest Web3 gaming DAO centered in India. They're onboarding the 500M+ gamers of India to the Web3 gaming ecosystem and enabling earnings for the DAO members. They do this by partnering with the best gaming studios and developers globally, thereby increasing their success probability by creating relevant micro-communities.
­