JUMBO Raised $3.5M in Fundraising Round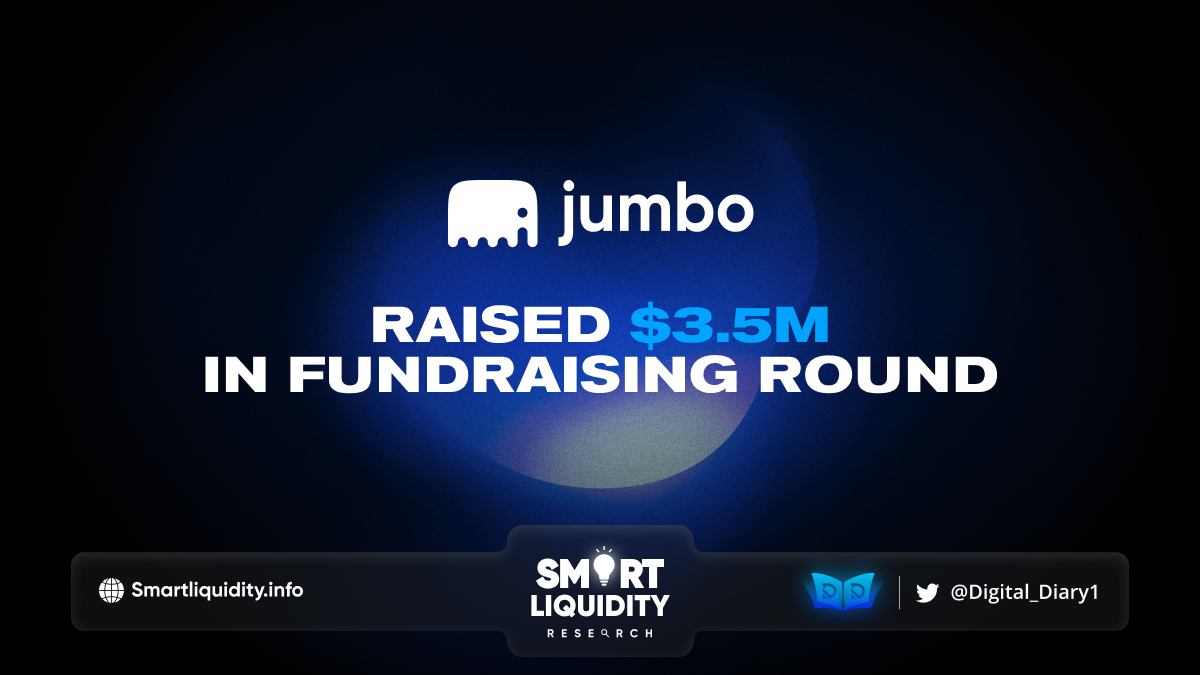 JUMBO Exchange is thrilled to share that they have raised 3.5

million

in funding round. It is designed to be the most user-friendly exchange that sets out to eliminate the common struggles people experience when navigating Decentralized Exchanges.
Jumbo started its development at the end of 2021 and has already become one of the foremost DEXs on NEAR. Yes, that's right, in less than a year!
Their goal remains to be the most intuitive DeFi experience you will ever have. To that end, they are attracting new and new investments as they develop the product.
Meet their Partners, VCs, Advisers and Friends!
With the long journey ahead, they are grateful for the support from numerous VCs. That share their vision and facilitate the support for the NEAR ecosystem as a whole!
Leading Investors: Pantera Capital, Huobi Ventures, D21 Ventures, Big Brain Holdings, Dweb3 Capital, Fundamental Labs, MetaWeb.
They give a huge thanks to the trust of investors, they are able to continue building and delivering a user-friendly exchange that meets the demands of the market and is rapidly developing, keeping pace with the NEAR ecosystem.
NEAR ecosystem is still in its infancy and JUMBO will do everything they can to propel NEAR into masses by allowing people an easy gateway to the NEAR space!
The first steps are always the most difficult but thanks to their partners they are on the path to conquering them with ease!
About Jumbo Exchange
Jumbo Exchange is a decentralized exchange built on NEAR Protocol. The most UI/UX Friendly AMM built on Near. It offers the most intuitive DeFi experience you will have, including instantaneous swaps, highest yields with seamless pool transition, and also permissionless liquidity Pool. Jumbo is backed by top VCs such as Alameda Research and Big Brain Holdings.
SOURCE: MEDIUM