Pocketful is Building on SKALE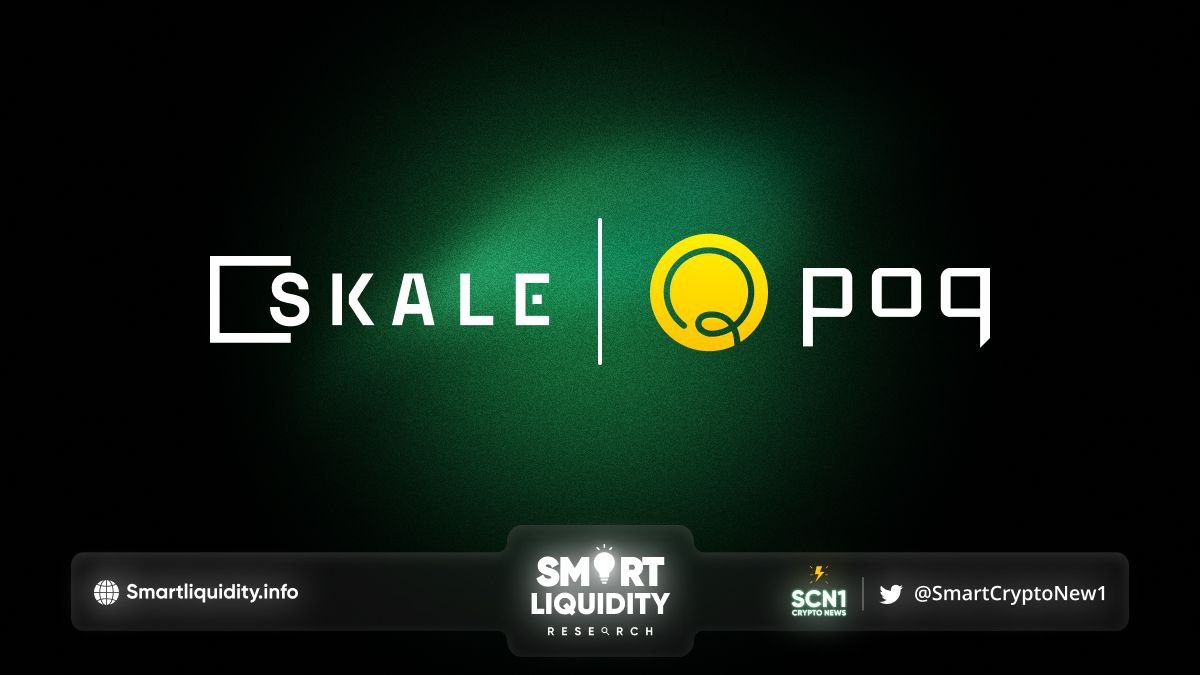 Pocketful of Quarters is building on SKALE. Pocketful of Quarters (POQ) is a player- and developer-oriented technology company. The platform is focused on interoperability and transitioning video games from servers to the blockchain. 
POQ has developed Quarters, a patented cross-game, cross-platform digital currency enabled by blockchain tech. Tokens moving across games means flexibility for players and developers, allowing a multiplier effect on the game discovery, revenue, and social community expansion.
Quarters are fully regulatory compliant and are designed only for gameplay with no speculative value. In addition to the seamless transfer of tokens across hundreds of games and genres, POQ's patented Zero-Click technology enables players to earn and spend Quarters simply by taking actions within games.
Pocketful of Quarters Brief History
The company also launched its Q2 token. Quarters and Q2s are a two-token buy-and-burn system, where Q2s are the decentralized governance token for the Players' DAO. The Q2 token-holder community can vote on grant opportunities for game developers and crowdfund specific game projects. The DAO empowers all participants with the opportunity to own and govern the future of video games and gaming in the metaverse.
Pocketful of Quarters aims to empower players and provide interoperability to transform the games industry. Backed by an all-star team of investors and advisors like Tim Draper (Draper Associates), Michelle Phan (Co-Founder of Ipsy), and Chris Cross (Formerly of Blizzard Entertainment, THQ, EA, and DreamWorks Interactive).
Partnership With Skale Network
Partnering with SKALE allows for fractional nodes, a resource for developers interested in blockchain, to have a solution with the best cost-performance metrics without compromising transaction speed. "SKALE's ability to fractionalize nodes and their unmatched scalability is a perfect match with POQ's SDK for integrating web2 video games away from servers and onto Blockchain creating interoperability for the masses. Making games better for players and developers worldwide."  —Timothy Tello, COO
ABOUT Skale Network
SKALE is an Ethereum native, modular blockchain network composed of high-throughput, low-latency blockchains optimized for the Web3 user experience. SKALE chains offer zero gas fees to end-users and have advanced features such as on-chain file storage, interchain messaging, zero-cost minting, ML/AI smart contracts, and enhanced security features.
ABOUT Pocketful of Quarters
Pocketful Of Quarters offers the first and only compliant and interoperable game token on the blockchain.
RESOURCES