WEMIX PLAY Coming To WEMIX3.0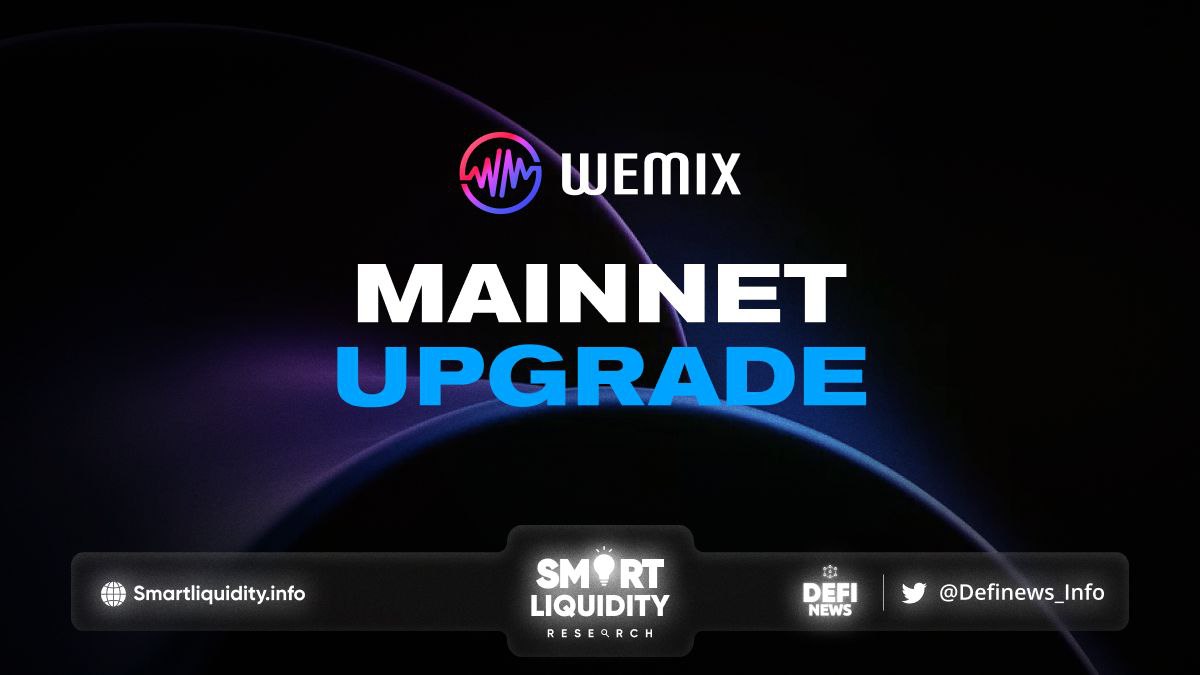 WEMIX PLAY coming to WEMIX3.0. WEMIX PLAY, which will form a mega ecosystem of blockchain game platforms, will begin its Phase 1 mainnet transition.
Furthermore, the WEMIX PLAY mainnet connects and updates to support cross-chain, also all digital assets of Klaytn and WEMIX3.0 will be supported allowing users for more convenience.
Update Platform
WEMIX PLAY Website
PLAY Wallet
—Google Play Store
—Apple App Store
 Schedule
 Target Date: Between Nov. 16th, 2022 ~ and Nov. 17th. 2022
According to the mainnet transition, the closure of exchanging function between WEMIX CREDIT ⇄ WEMIX Classic carries out
Update Notes
WEMIX 3.0 mainnet support
—  Play Wallet will support WEMIX3.0 mainnet and Klaytn mainnet providing cross-chain which supports digital assets specified by networks.
WEMIX3.0 mainnet: Users can manage WEMIX coin and WEMIX$
Play Chain: Users can manage p.WEMIX, p.WEMIX$, and REFLECT which are bridged with WEMIX coin and WEMIX$, and other various game tokens.
Klaytn mainnet: Users can manage WEMIX Classic, KLAY, KLEVA, etc.
WEMIX CREDIT renamed to 'p.WEMIX'
— WEMIX CREDIT will be renamed as p.WEMIX based on Play Chain.
Play Chain added
— Users are able to use p.WEMIX along with p.WEMIX$ in Play Chain. Services that use WEMIX CREDIT such as DEX and NFT market will use p.WEMIX. p.WEMIX$ is using as the key currency for future DEX updates.

Bridge service added
— PLAY bridge function, which allows adding  p.WEMIX to be inter-bridge with WEMIX coin
— PLAY Wallet bridging function will be provided based on the bridging function.

 Closure of WEMIX CREDIT ⇄ WEMIX Classic exchange function due to mainnet transition
— With the transition of WEMIX3.0's mainnet, the exchange function between WEMIX CREDIT ⇄ WEMIX Classic will be closed.
— Update as a bridging function of p.WEMIX to WEMIX coin.
ABOUT WEMIX
WEMIX3.0 is a high-performance EVM-compatible open source protocol empowers by the SPoA(Stake-based Proof of Authority) consensus algorithm which secures 40 decentralize authority nodes operated by highly-qualified global partners as well as on-chain community DAO(Decentralized Autonomous Organization). It is designed to be a robust and efficient platform-driven & service-oriented public blockchain home to innovative projects and applications built by the community for the world.
RESOURCES