Emurgo Introduces USDA for Cardano Ecosystem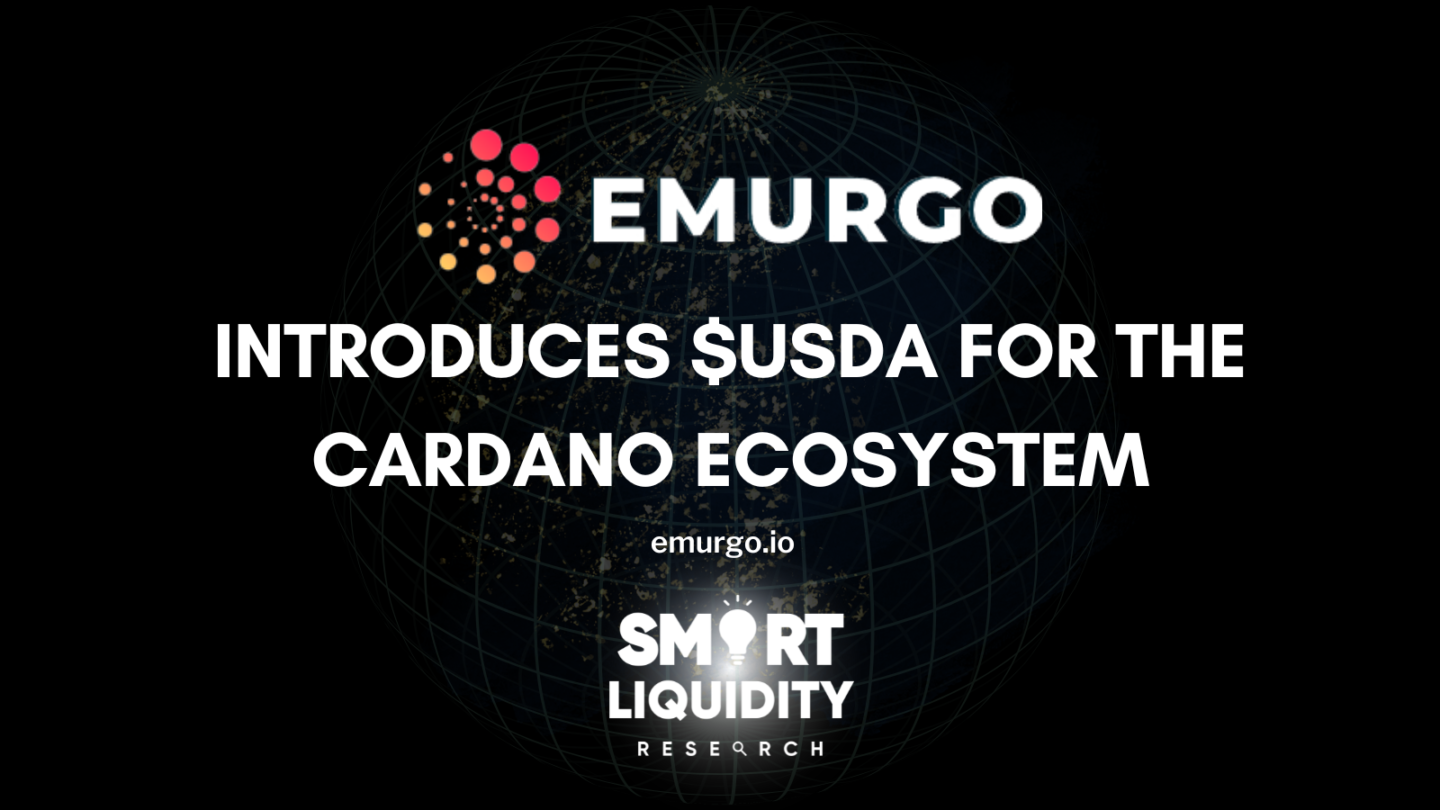 EMURGO, the official commercial arm and a founding entity of the Cardano blockchain, introduces its new U.S. Dollar-backed stablecoin, USDA.
EMURGO introduces USDA as the first fully fiat-backed, regulatory-compliant stablecoin for the Cardano ecosystem.
Introduction
USDA, powered by Cardano and designed to protect Web3 companies and consumers from crypto market volatility, leverages the stability of the United States. Dollar paired with Cardano's security, low fees, and environmentally friendly blockchain. This new stablecoin offering secures the value of investors' crypto assets. By pegging them 1:1 to the US dollar, reducing volatility, and enabling fast global transactions without the delays associated with legacy banking and payment infrastructure.
"The Cardano ecosystem was built on the ethos of bringing real-world applications to crypto and creating the foundation to build the economy of the future. The introduction of a fully fiat-backed, regulatory-compliant stablecoin is the next step in realizing the future for our community," said EMURGO Fintech Managing Director Vineeth Bhuvanagiri. "USDA is a native asset, freely exchangeable on Cardano, and backed by U.S. currency. This stablecoin not only offers stability to investors conducting financial transactions on the blockchain. But advances a path forward for the Cardano ecosystem to address a problem we are uniquely positioned to solve, banking the underbanked," added Bhuvanagiri.
Partnership
EMURGO has partnered with a regulated financial services company based in the United States to custody cash deposits. Assuring the stablecoin is fully compliant and adheres to regulatory guidelines. Backed by "real-world" assets, USDA provides strong, long-term price stability. That may eventually lead to unlocking more reliable financial services to the Cardano ecosystem.
USDA, the first product brought to market within Anzens. EMURGO's new product suite which aims to bridge the gap between traditional finance (TradFi) and DeFi. Anzens will provide a portal to regulated financial services products offered within the Cardano ecosystem. Wherein anyone can tokenize their dollars and move them as a Cardano-native asset.
"Anzens is the next step in utilizing the Cardano ecosystem. To address some of the biggest challenges the crypto industry faces in creating real world solutions that seamlessly connect to the traditional financial services world," continued Bhuvanagiri. "From managing Web3 balance sheets, to making card payments directly with crypto, to better lending and borrowing services, Anzens will set the standard for safe and secure portals between TradFi and DeFi."
About EMURGO
EMURGO is the official commercial arm of Cardano. Povides socially impactful solutions to solve some of the most intricate problems of organizations. As a founding entity of the Cardano protoco. EMURGO is able to leverage its abilities for large-scale blockchain development and rapid solutions deployment to benefit its global clients. EMURGO has worldwide offices in the U.S., Singapore, India, Indonesia, the Middle East, and Africa, and a roster of global clients and partners.
SOURCE
https://www.businesswire.com/news/home/20221118005099/en/EMURGO-Introduces-First-USD-Backed-Stablecoin-for-the-Cardano-Ecosystem