Orbs Announced TON Minting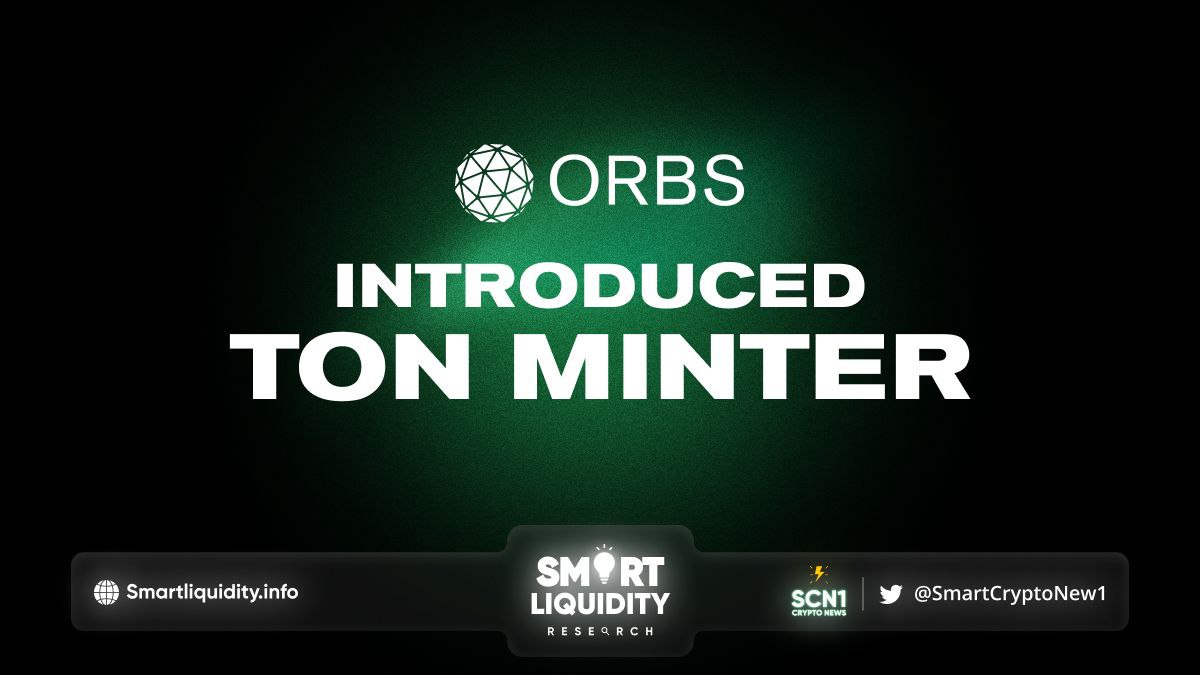 Orbs announced TON Minting. Minter allows you to easily deploy new Jettons on the TON blockchain.
First, go to https://minter.ton.org and connect your wallet. Currently, Chrome extension wallet and Tonhub are supported, but TonKeeper support is coming very soon.
Then, you select a name, symbol, and other properties of your new token. Simply initiating a transaction on the TON chain.
Minter – an open-source tool to launch jettons (similar to ERC-20 tokens on EVM networks) on the Ton network. Minter was previously known as jetton.live and was created by the Orbs team.
This will cause a new Jetton Minter contract to be created. Minter is a contract responsible for yielding Jetton Wallet contracts. Since the tool allows you to specify any amount of initial tokens to be minted, a new wallet with the specified token balance will be created and associated with your TON wallet address.
Brief History
The Jetton standard (akin to ERC-20 on Ethereum) has existed since March '22. The jetton.live tool was launched in June '22. As the orbs team saw that there wasn't a standard tool to create new Jettons and stepped in to develop one for the benefit of the TON ecosystem.
With the tool being recognized by TON Community, the community helped by opening issues and PRs to improve it and fix bugs. Since then, over 300 new Jettons have been deployed. These tokens are used to support development in the TON ecosystem, facilitate the usage of DEXes on TON, such as TonSwap, and issue utility tokens for new projects on TON.
What's changing?
Today, jetton.live is being renamed as Minter. In the process, Orbs have also contributed its dapp and contracts to the ton-blockchain org, which means it is now the TON Foundation's official tool for deploying Jettons.
In this transition, Orbs have also worked closely with the Foundation to design the tool to align with the official TON style guide, and they are also introducing a completely overhauled UI experience.
ABOUT Orbs Network
Orbs is an open, decentralized, and public blockchain infrastructure. Executed by a secure network of permissionless validators using Proof-of-Stake (PoS) consensus. Orbs is set up as a separate decentralized execution layer operating between existing L1/L2 solutions and the application layer, as part of a tiered blockchain stack, without moving liquidity onto a new chain.
RESOURCES