Everything You Need To Know About Cryptocurrency Scams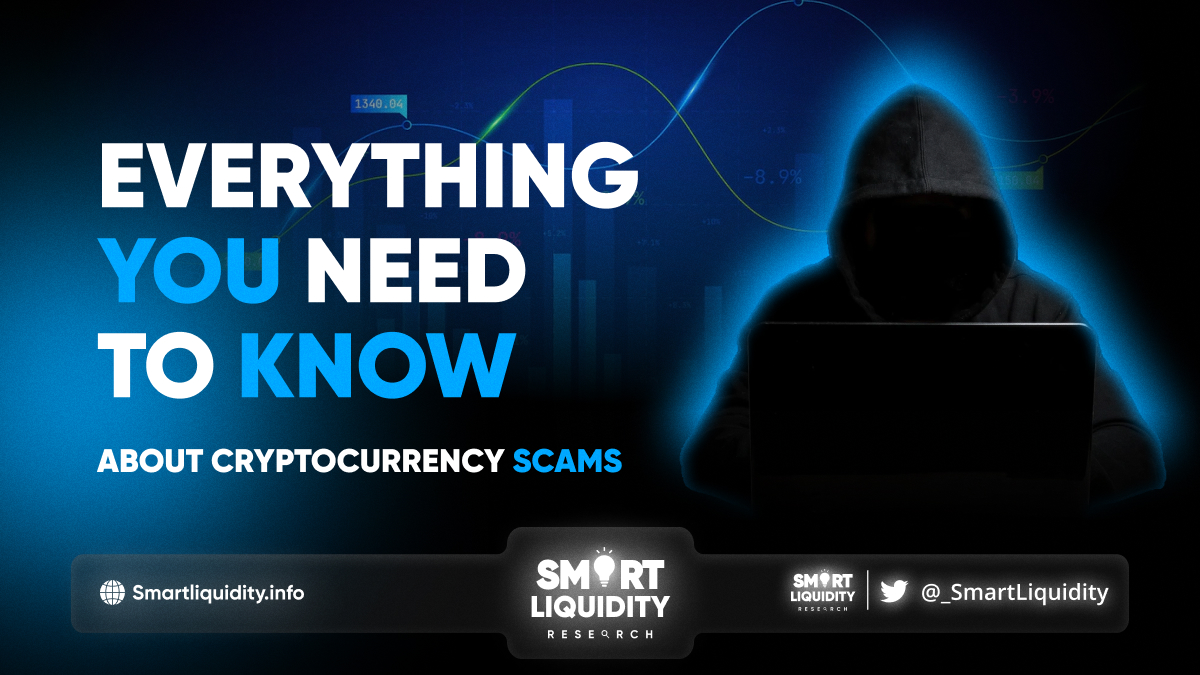 Scams using cryptocurrencies may take numerous shapes and sizes. Scammers are after your cryptocurrency just as much as they are for the cash in your bank account. To keep your cryptocurrency safe, you should know the warning signs that a cryptocurrency and its interactions may be a scam.
How To Spot Bitcoin Scams
As recently reported by ZeroFOX, a cyber mitigation firm, bitcoin does have some significant downsides. Ways to recognize fraud include:
🔹Malware downloads: Many malicious downloads utilize Bitcoin as "bait" to trick users into installing malware on their computers. This one exploits the allure of bitcoin to trick users into visiting a malicious URL and downloading malware. Be wary of any media platform's URL that is short or not protected by an HTTPS connection. We also found that fake BTC surveys frequently distribute malware.
🔹Bitcoin phishing impersonators: To gain a victim's trust and credibility, impersonators are rampant on social media. One strategy they use is to pose as the bitcoin brand itself. For example, a phishing website purports to provide a search service. Inviting visitors to input their private Crypto key to check if it already exists in their dataset. Unfortunately, the private key may be easily phishing, giving the con artist access to the victim's bitcoins.
🔹Bitcoin-flipping scams: Scams in this category might include guarantees of overnight profit of 200 percent on an initial investment of 1,000 dollars or instantaneous bitcoin exchanges in exchange for a nominal fee. Bitcoins are looting immediately after a deal, and the other party is never a holdout. Scammers are successful because they can reach many people without raising suspicions using social media.
🔹Bitcoin pyramid schemes: These high-return investment initiatives and multi-level promotion are the backbones of this tried and true concept. The initial investment is small. But if you recruit new members through referral links, you can get your money back three times over. It doesn't take long for the scam to draw in hundreds of new victims. Sooner or later, the first con artist disappears, and the pyramid scheme falls apart.
How To Report Bitcoin Scams
If you have fallen prey to a bitcoin scam or believe you may be next, a number of groups may assist you. Make use of their online feedback channels for assistance:
Statement on FTC Fraud Investigations
Feedback to the U.S. Commodity Futures Trading Commission
Financial fraud disclosure to the U.S. SEC
Report to the FBI's Internet Crime Complaint Department
In addition, safeguards may be in place to keep your cryptocurrency and funds safe, including those designed to prevent fraud.
How To Avoid Bitcoin Scams
Many instances of crypto fraud are very professional and plausible. Here are some preventative measures you can take:
🔹Protect your wallet: A cryptocurrency wallet with secret keys is for any cryptocurrency investment. Businesses that want access to your keys in exchange for a stake in an opportunity to make money should be avoided. Always remember to safeguard your wallet's key.
🔹Check your wallet app frequently: Sending a small amount the first time you use crypto wallet software is an excellent way to verify its validity. After that, you should stop the App update and delete the program. If you see anything suspicious when you try to update your wallet app.
🔹Take your time with things: Scammers sometimes use high-pressure strategies to induce hurried financial commitments. Such as offering incentives like discounts or bonuses for immediate participation. So before putting down money, be sure you've done your homework.
🔹Watch out for ads on social media: Scammers spreading their scams using cryptocurrency often utilize social media to spread the word. They may offer freebies or money out of the blue or utilize stock photos of well-known persons without permission. So do your research and have a healthy dose of skepticism when crypto chances are presented on social media.
Can You Get Scammed Using Bitcoin?
You shouldn't participate in transactions you have no prior knowledge about. Taking this into account, the only way for someone to take your cryptocurrency is. If you provide it to them in a well-executed scam. If you provide the keys to them, or if they breach your wallet and obtain your keys. Other than those three options, no one else can steal your cryptocurrency.
What Are The Latest Scams In 2022?
Ah, 2022. Cryptocurrencies failed miserably in their first full year of widespread use. But, unfortunately, fraud continued unabated during the worst cryptocurrency drop to date. Here are a few of the largest and boldest examples to give you an idea of the scale of the scams, frauds, and rackets perpetrated in the cryptocurrency industry in 2022 thus far.
Celsius' Crypto Pyramid
After the collapse of Terra and Luna, two stablecoins, in May, the whole cryptocurrency market followed suit. Consequently, the crypto crisis had a devastating effect on the firms that lend money to investors. One of the significant cryptocurrency lenders, Celsius, has declared bankruptcy.
Nomad Bridge
One flaw in the Nomad cryptocurrency bridge was identified in August, and hackers used it to steal over $100 million. Unfortunately, the highest sum of cryptocurrency ever taken from a cryptocurrency bridge was much more than that.
The Nomad bridge breach was exceptional because the vulnerability became public knowledge before a fix was available. As a result, many individuals ultimately opted to "steal" from the Nomads by crossing the bridge themselves. As a result, there was a theft of $186 million stolen.
Axie Infinity
A vulnerability in the Ronin blockchain, the Ethereum-based sidechain on which Axie Infinity operates, was found in March. The vulnerability was made possible by a modification in December. Sky Mavis had intended to be transitory and loosened security measures. However, the hackers took advantage of the circumstance a few months later instead of reverting the changes.
Seth Green's Bored Ape
These apes belonged to actor Seth Green, but they were stolen. After falling for a phishing attack in May, Green lost the Robot Chicken creator's entire collection of NFTs. Green has lost three different types of NFTs: two Mutant Apes, Bored Ape Yacht Club #8398, and a Doodle.
Final Thoughts
The current flurry of activity around cryptocurrency has reminded many of the Wild West. There's little question that con artists will continue to focus on the crypto space as it grows in size and complexity.