Gagarin Partners with Bitgert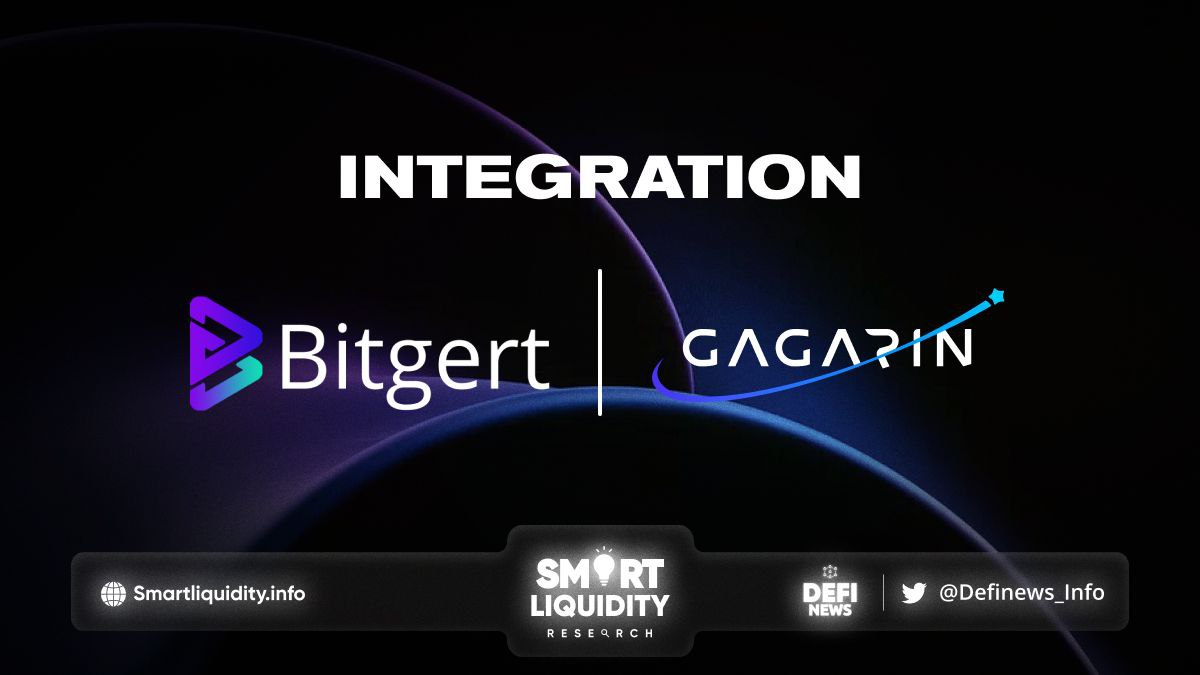 Gagarin artners with Bitgert. GAGARIN continues to evolve, opening up new opportunities for the community to invest and successfully launch projects.
This can be illustrated by its integration with Bitgert, the fastest and most rapidly growing ecosystem. It is noteworthy that a special grant was allocated to GAGARIN for these purposes, which has noticeably accelerated the technical implementation of the plan in question.
Bitgert considers one of the most promising and scalable blockchains for a reason. It is capable of processing up to 100,000 transactions per second. At the same time, the fee for gas equals practically zero. More specifically, there is a fee of $0.00000001, which allows a user to conduct 100 million transactions for as little as $1. This is currently the lowest figure in the world. Naturally, such conditions, combined with the reliability and policies of the blockchain itself, are attracting the attention of DeFi, NFT, Web3, and other developers, contributing to the continuous growth of the ecosystem.
It is the potential of blockchain and the growing interest of startups in it that largely determines the prospects for cooperation between Bitgert and GAGARIN.
The ongoing technical integration activities will expand profitable investment opportunities for the communities on both sides. It also as opens up new horizons for development teams:
Developers creating projects based on the Bitgert blockchain will be able to use GAGARIN as a fundraising platform to implement and develop their projects.
The GAGARIN investor community will have access to promising projects based on the Bitgert blockchain.
Users of the Bitgert ecosystem will be able to connect their wallets to GAGARIN and invest BRISE tokens in all projects presented on the platform.
The technical side of the integration of GAGARIN into the Bitgert ecosystem is handled by the RSqua blockchain lab team. Its specialists perform the necessary work on all subsystems of the platform. It is worth noting that RSquad has 7 years of development experience on popular blockchain platforms (Bitcoin, Ethereum, Solana, TON). And in 2022 it was the team that successfully integrated GAGARIN with the CoinEx Smart Chain, OKX, and Polygon networks.
ABOUT GAGARIN
GAGARIN is a modern and constantly evolving platform for expert analysis and incubating startups with the $GGR token. The launchpad seeks and places promising innovative projects, accelerates them, conducts IDOs or INOs, and provides further support. GAGARIN has over 50 partnerships with foundations and opinion leaders, and the project community exceeds 80,000.
ABOUT BITGERT
Bitgert is a fast-growing ecosystem with projects encompassing DeFi, NFT, and Web3. Bitgert also offers its users a BRC20/ERC20/BEP20 enabled wallet for Android and iOS, as well as Bitgert Swap asset exchange service, a bridge for fast resource transfer from Binance Smart Chain main network to Bitgert Chain, etc. The conditions that Bitgert creates for developers deserve special attention. The ecosystem community exceeds 250 thousand users.
RESOURCES