Playdex Partnership with Reign of Terror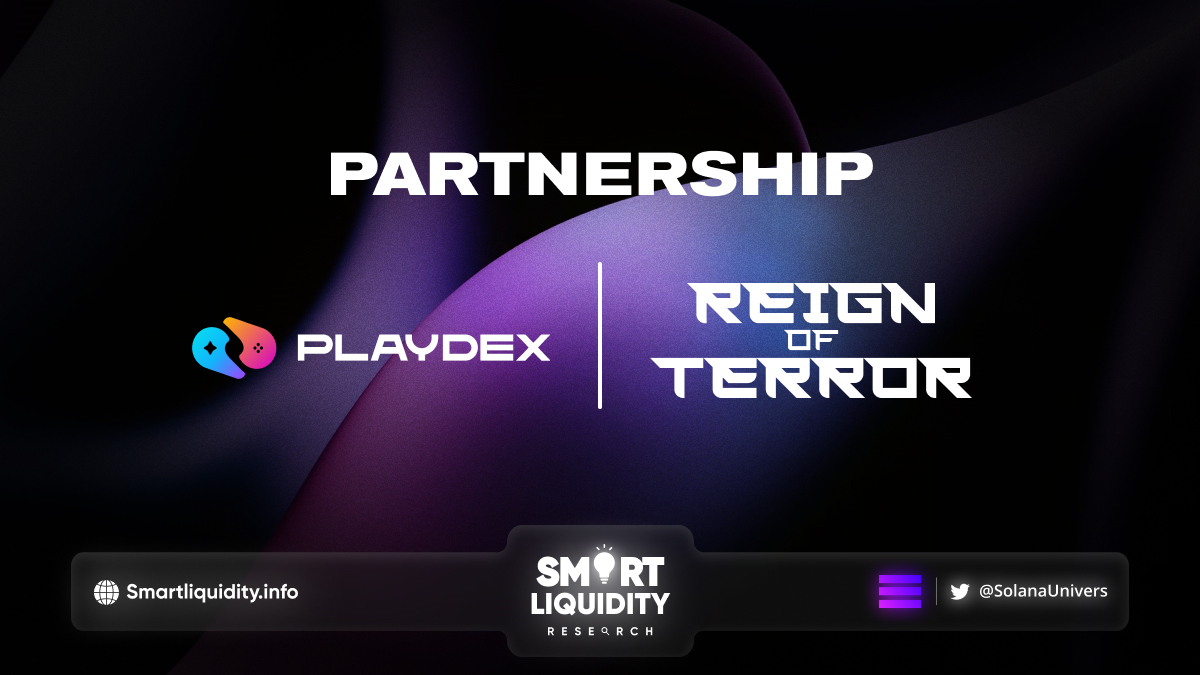 Playdex, a gaming NFT rental marketplace, announced its partnership with Reign of Terror, a Cyberpunk Multiplayer Tactical RPG Game built on Solana.
Playdex partnership with Reign of Terror, a multiplayer NFT game is created to immerse players in a dreamlike, futuristic metaverse.
Introduction
Set in a far-away dystopian planet where the rich literally live above the poor, your role is to fight against the systems put in place and free the people from the tyranny of the evil Emperor. To achieve this goal, you can do the following:
Create Your Own Tactical Squad: You can choose from a range of different agents to tackle and defeat enemies in unique ways.
Craft Equipment and Weapons: You can create your own weapons and armor using resources earned from missions and facilities — and equip your agents with this equipment to help dominate your opponents on the battlefield.
Control Lands and Build Facilities: You can acquire Lands in this metaverse and build Facilities that will produce rare and valuable resources for you and your friends. You can even attack other Lands while defending your own.
Last November 8, Reign of Terror released their Genesis NFT mint. They distributed 330 NFTs to their community and 110 NFTs to the general public, which was all quickly sold out! Holders of this genesis collection will gain access to the staking game — Reign of Terror: Awakening — as well as airdrops, exclusive game content, and utility across the entire Reign of Terror gaming franchise.
Don't worry if you missed out on this genesis mint. Reign of Terror NFTs will soon be available on Playdex, where you can rent gaming assets directly from NFT owners! Create a free Playdex account today and visit their game hub's Reign of Terror page.
About Reign of Terror
Reign of Terror, a cyberpunk multiplayer tactical RPG blockchain game built on Solana developed by Red Door Digital. Players go through the storyline by completing various types of missions that require collecting a diverse set of NFTs and items, represented as different game elements, such as agents, units, equipment, crafting, land system and guilds.
About Playdex
Playdex is a gaming NFT rental marketplace that allows gamers and guilds to rent gaming assets from NFT owners. On Playdex, metaverse gamers can play and earn immediately without buying expensive NFTs. Guilds can focus on training and scaling their communities, no longer burdened by the hefty financial costs of gaming assets. While NFT owners can earn from their assets passively.
SOURCE
https://medium.com/playdex-io/playdex-is-partnering-with-reign-of-terror-2939283ee596