The Maiar DEX Transformation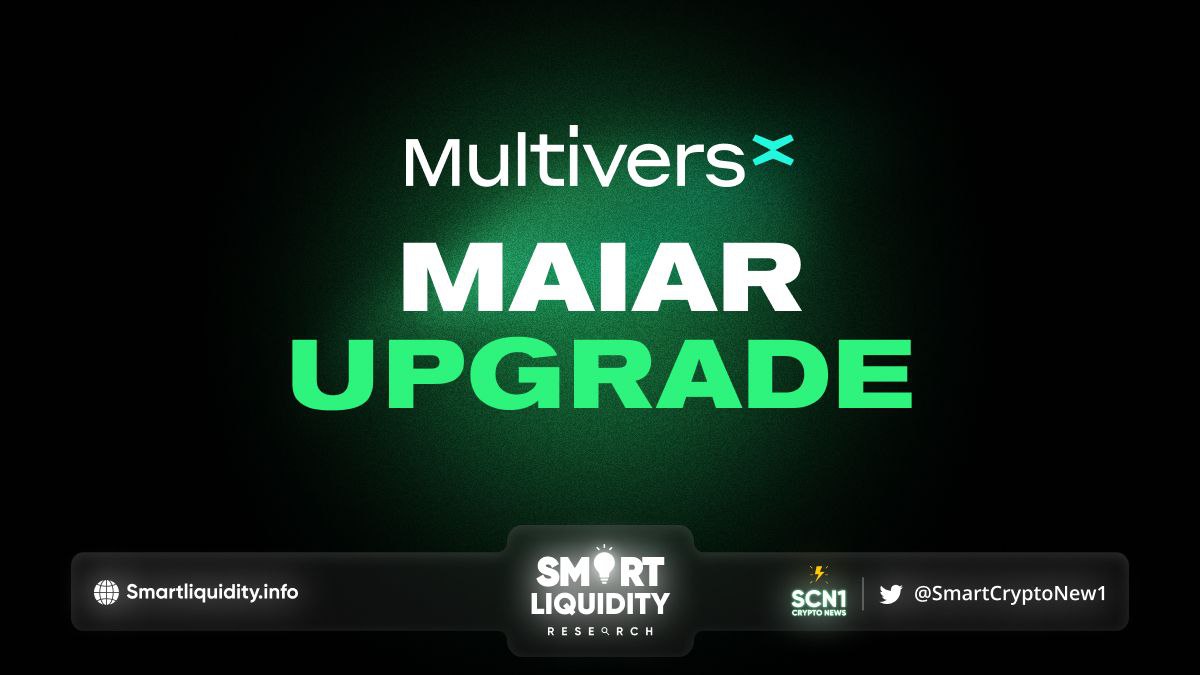 Maiar DEX transformation was announced lately. Going back about 1 year ago and more than 3.2M swaps, Maiar DEX, the economic engine of the Elrond Network (currently MultiversX), started to accrue its first inflows of liquidity, which later on powered the efficient and permissionless access to value exchange within our ecosystem.
Perhaps the most important aspect here is the fundamental underlying infrastructure, being deployed on a true state-sharded architecture and operating through the fastest Virtual Machine in space.
Henceforth gaining all the defining properties of an internet economy. Fast, secure, scalable, decentralized, and of utmost necessity for a core building block.
That alone was a significant milestone for the entire industry and a true fire of creation for other essential DeFi primitives layered on top of the newly created market opportunities. And ultimately setting the foundation for what's to come.
Maiar DEX evolves into xExchange
Art and science at the same time, creating new DEX economic models around their respective native tokens presently opens a significant challenge.
There is a clear misalignment between the growth trajectory of all these decentralized exchanges and the value capture mechanisms of their native tokens.
This may be the most significant open problem plaguing the entire DeFi ecosystem, and threatening its long-term sustainability, and even survival.
With the introduction of xExchange, we present a new economic structure and foundation that intends to solve this ecosystem-wide problem in a compelling way.
Maiar xExchange Overview
xExchange (Maiar DEX 2.0) presents a set of significant improvements and benefits while correcting the most important limitations residing in the previous economics model.
Here is a summary of the key insights xExchange brings:
The total supply will be capped. The proposed emissions, amenable via governance in 5 years, will decrease year by year and will be zero in 8 years. This will immediately make MEX 3 times less inflationary than in Maiar DEX 1.0.
LKMEX v2 introduces the powerful concept of energy, which builds on the v1 "time lock" concept to increment utility. In xExchange, users will enjoy many new benefits simultaneously. Boosted APRs in Farms and Metastaking, 100% Metabonding rewards, staking rewards received automatically, direct access to preferential xLaunchpad tiers. Governance Power, 50% of energy removal fees and 0.10% from all swaps.
LKMEX v2 will be a game changer by shifting from a paradigm prioritizing quantity to a paradigm prioritizing quality: 100 LKMEX with 0 energy has no utility and no power, while 1 LKMEX with 100 days of energy has more utility and more power.
Users who convert all their LKMEX v1 to LKMEX v2 will earn between 2x and 10x more Metabonding rewards during the first 3 months and earn an NFT that can be exchanged with a guaranteed launchpad ticket.
LKMEX v2 will bring a robust and reinforcing value accrual mechanism by which even exits from the energy paradigm benefit long-term contributors and holders: when users remove energy from their LKMEX, up to 80% of the whole amount is redistributed to long-term contributors and holders.
LKMEX's core principle will be protected by being non-transferable in general. Except in trusted setups like xExchange services and protocols whitelisted by governance or between two wallets.
Complementary to LKMEX, the new MEX will be the key entry point for the entire exchange ecosystem. Serving as both a payment token and access token, bringing recurring demand from projects. Users who want to interact with and access the benefits brought by the exchange.
Some of the specific benefits:
Fully transferable on xExchange (and other exchanges as well)
Buyable with on-ramp solutions (Moonpay, Transak, Ramp, etc)
Usable for payments in xPortal SuperApp, xSpotlight NFT marketplaces, xMoney platform, and soon other places within the community
Top-up cards, maximizing utility for the users
Usable as liquidity in xExchange pools to earn trading fees and farm rewards
The entry point to all xExchange energy-based utilities/applications. It also brings a generous bonus pack for those who convert MEX to LKMEX (more details prior to launch). So first-time users and existing users bringing more new energy into the system are rewarded
ABOUT Maiar Exchange
Maiar Exchange is DEX AMM running on the Elrond Network. It is built by the same team that has built the Elrond blockchain. You could call it the "official" DEX. There can be any number of DEX-es built on Elrond. The team wanted to build the first one because it is special.
RESOURCES