XT.COM Partners with TaskOn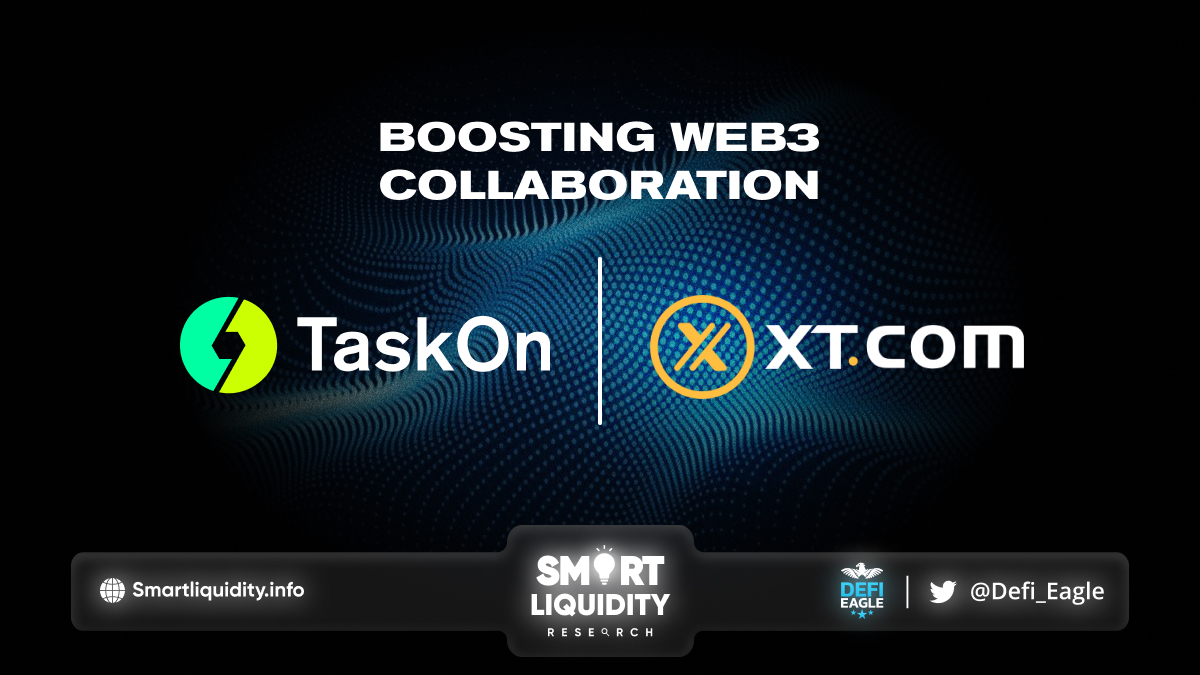 XT.COM partners with TaskOn, a platform which uses Web3 to upgrade campaigns, connect projects and communities.
The media partnership between XT.COM and TaskOn aims to extend a collaborative co-marketing relationship that will benefit the communities of both parties. By collaborating with TaskOn, XT.COM aims to promote the attributes and services of both platforms.
As a project centric, task-oriented platform designed to optimize marketing operations, the TaskOn platform is ideal for running campaigns and promoting brands, growing a community base, as well as minting NFTs and managing whitelists.
TaskOn is a free platform which has adopted Web3 elements to provide a variety of campaign templates for on-chain and off-chain projects. Since the Web3 era is still in its early stages, TaskOn aims to simplify the Web2-to-Web3 transition and to equip companies seeking to enter the Web3 space.
"Our partnership with TaskOn is committed to building a collaborative co-marketing relationship", said CEO of XT.COM. "Based on our mutual understanding of the Web3 industry and the importance of collaborative marketing, I am very optimistic about our partnership with TaskOn and the benefits it could bring to both of our communities. "
"We are proud to announce our partnership with XT.COM ," said Jamin, BD Manager of TaskOn. "Partnering with XT.COM will demonstrate the attributes of the TaskOn platform and what it can offer in terms of marketing and campaign strategies. We look forward to fostering the growth for both brands and communities."
About TaskOn
TaskOn is a task collaboration platform ideal for marketing and operations. It enables you to easily run campaigns to promote your brand, acquire new users, grow your community, drive up volume, mint NFTs or manage a whitelist.
With a variety of customized templates for on-chain and off-chain tasks, and instant data analysis, tracking and download, TaskOn allows projects to save manpower whilst achieving efficiency and maximizing marketing ROI at the same time.
About XT.COM
By consistently expanding its ecosystem, XT.COM is dedicated to providing users with the most secure, trusted, and hassle-free digital asset trading services. The crypto exchange is built from a desire to give everyone access to digital assets regardless where you are.
Founded in 2018, XT.COM now serves more than 6 million registered users, over 500,000+ monthly active users and 40+ million users in the ecosystem. Covering a rich variety of trading categories together with an NFT aggregated marketplace. The platform strives to cater to its large user base by providing a secure, trusted and intuitive trading experience.