ZeroSwap Integration with Arbitrum Chain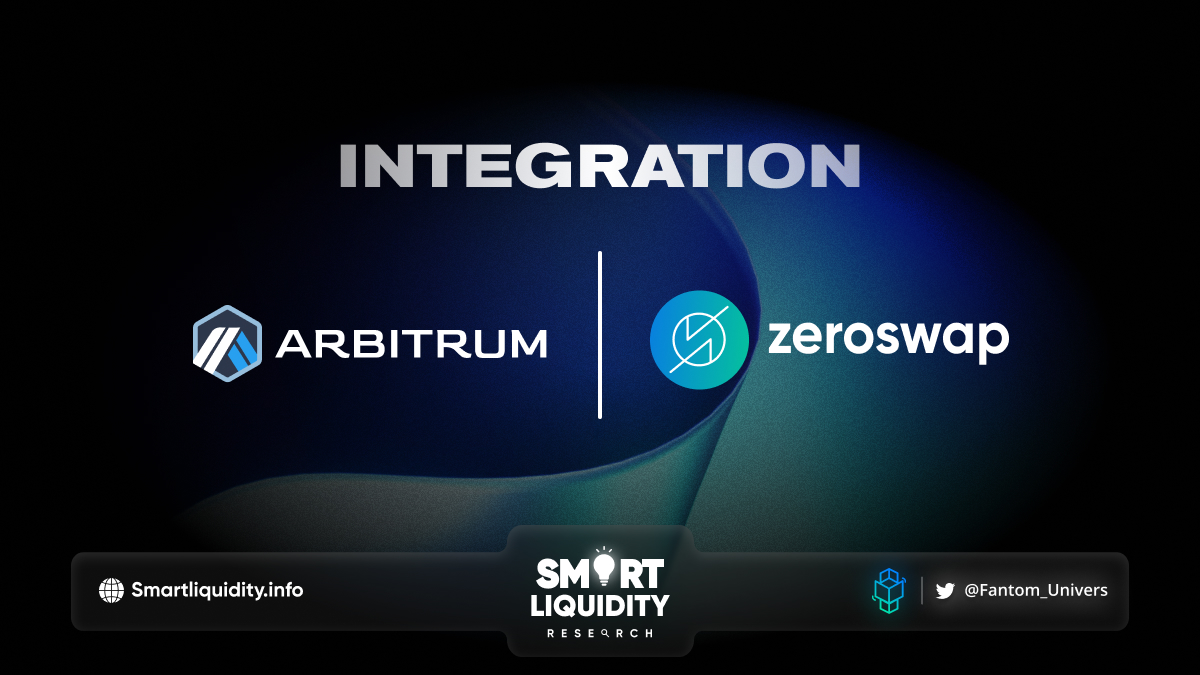 ZeroSwap Integration with Arbitrum Chain, Arbitrum is an L2 scaling solution for Ethereum, which offers a unique combination of benefits. 
The roll-up technology behind it significantly boosts Ethereum smart contracts, making it attractive for many developers. As ZeroSwap announced its Integration to Arbitrum Chain.
Arbitrum's Rapid Network Growth
~300K+ daily transactions.
1.8M+ unique addresses with over 15K daily increment.
Total Value Bridged in Eth over $1.97M
dApps, Services, and DeFi on Optimism
Arbitrum has seen an influx of projects deploying their dApps to Arbitrum. These include innovative application providers and protocols that support pioneering work in DeFi and now include ZeroSwap's Gasless DEX!
Users can access the gasless swaps on the Arbitrum chain without staking. Just Connect > Select and ZeroSwap!
Arbitrum is the leading layer 2 Ethereum scaling solution that uses optimistic rollups (ORUs), and based on the latest 2022 statistics, is showing healthy growth in terms of:
unique addresses
transaction volume
deposit addresses
total deposits
Although the entire market has been in a downward trend since the beginning of the year, user-based statistics show that Arbitrum's ecosystem, user activity, and developer communities are growing.
The Roadmap Moving Forward — ZeroSwap x Arbitrum
ZeroSwap will provide gasless swaps and gasless launch of tokens on Arbitrum.
After successfully launching the Gasless ZeroSwapDEX on Arbitrum, their next move is to integrate the chain on the P2E Leaderboard for Arbitrum users to swap their favourite tokens on-chain and win while they do so!
Through DeFi Wizard, their B2B division, aims to help all businesses with their Smart Contract needs on the Arbitrum Chain via their 1-stop solution for all your requirements.
­
About ZeroSwap
ZeroSwap provides users a simplified way to swap on multichains with zero gas fees. They pay gas for users when they swap on-chain using meta-transactions.
They are live on Ethereum, Binance Smart Chain, Polygon, Avalanche, Fantom, Optimism, Celo & Arbitrum.
In addition, their product suite includes the Gasless ZeroSwapDEX, Staking, IDO platform ZeeDO and their native Bi-directional Bridge, and a B2B Service Based Product called DeFi Wizard.
­
About Arbitrum
Next generation Layer2 technologies for Ethereum dApp development. Use the same tools to scale faster, at significantly lower costs.
­