Bonfida Partnership with Wormhole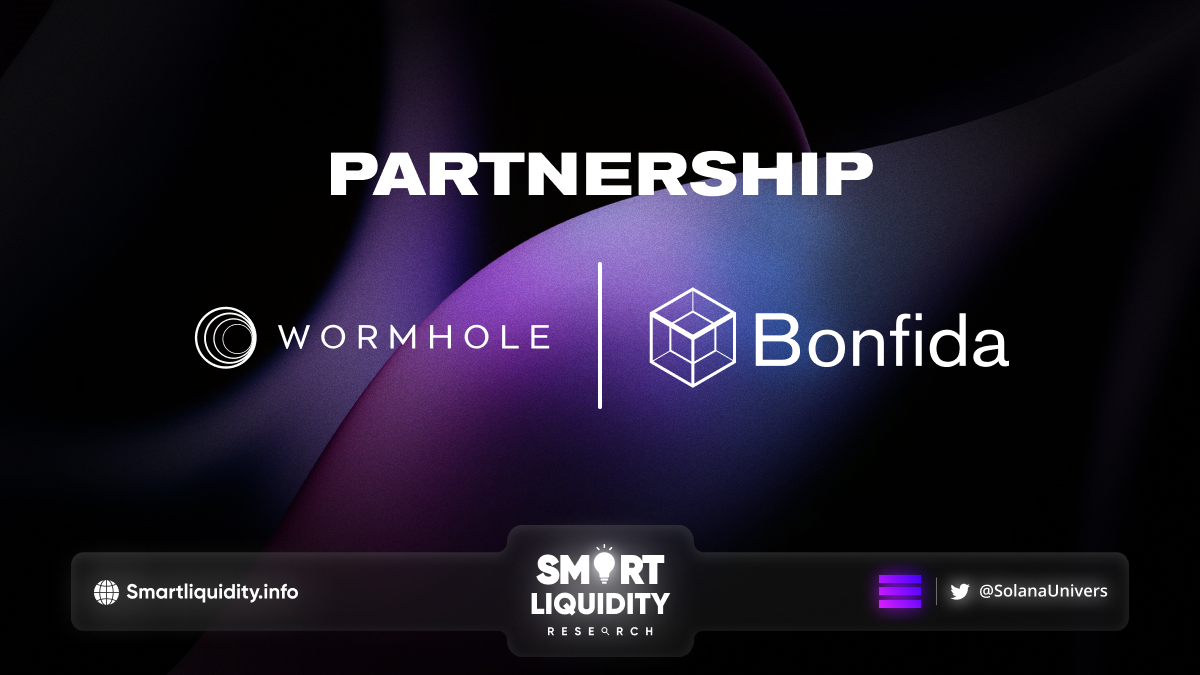 Bonfida is the full product suite that bridges the gap between Serum, Solana and the user, has partnered with Wormhole,  a communication bridge between Solana and other top DeFi networks. 
Bonfida is proud to highlight its partnership with Wormhole, which will bring SNS (Solana Name Service) cross-chain to the platform.
Partnership Highlights
Through its partnership with Wormhole was one of the most practical decisions Bonfida could have made. Their bridge strongly supports their vision of maintaining the nucleus of decentralization and trustlessness.
Using Wormhole, you can replace your pubkey with.sol on any supported chain (s). In simpler terms, the usability of your domain extends to other chains. You can use your natively obtained Solana domain on "xyz" just as you do now.
Why go cross-chain?
Their main priority is to broaden the reach of SNS across different ecosystems and increase its utility.  Bonfida sees a future where.sol domains will be more than just a domain and will eventually serve as a digital passport.
This integration expands partnership opportunities, from wallets to GameFi and many more. Solana remains where hearts are, and where they intend to onboard more users!
Bonfida's focus is on SNS and solidifying its future position – and by going cross-chain with Wormhole, we see great opportunities for future growth.
The goal of Bonfida is to make.sol the de facto naming infrastructure in Web3 while promoting the Solana ecosystem.
About Bonfida
Bonfida is the full product suite that bridges the gap between Serum, Solana and the user. Bonfida aims to showcase what can be done on the strongest performing blockchain out there.
About Wormhole
Wormhole, an interoperability protocol powering the seamless transfer of value and information across eight high-value chains with just one integration.
SOURCE
1/ It's WE BUILD WEDNESDAY 🛠️

Today, we'd like to highlight our partner @wormholecrypto & their capacity to expand the Solana/Bonfida world

If that wasn't clear enough, our next move involves taking the @solana name service cross-chain and who better to do it with? pic.twitter.com/narPbthSQ6

— Bonfida (@bonfida) November 23, 2022