Fishverse and G4FF Collaboration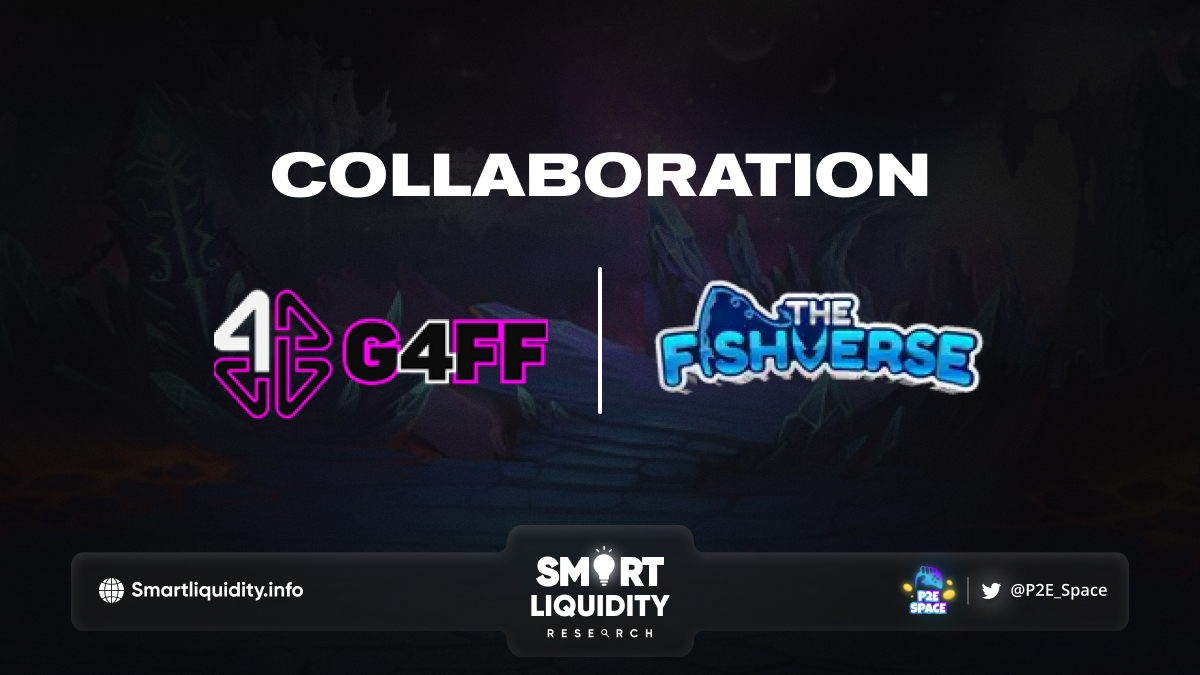 FishVerse has announced that they have entered into yet another collaboration with a long-term strategic perspective with the group of seasoned professionals at G4FF — Gaming for Financial Freedom.
The fact that they will be working together with G4FF is something that has really excited. This is a wonderful opportunity for them to make connections with new players and extend the reach of their community, both of which are extremely important facets of Fishverse.
They hope that with the assistance of this partnership, we will be able to construct a gaming community that is not only more powerful but also more robust, healthy, and vibrant.
G4FF is constructed on a platform that functions as a hub for all of the players and Game-Fi Projects that are active within the community. Having them on board guarantees a higher level of consistency as well as overall success.
About G4FF:
G4FF is a community established with the aim of working on blockchain-based games and new gaming technologies. G4FF started this journey with the idea of building a community. They are all gamers with different abilities. They have evolved over time with the projects they want to include in their community and now they offer both Game Guild Services and Game-Fi services to the projects.
G4FF aims to eliminate the idea of adopting gaming culture only as a means of entertainment and to make it a globally accepted business field. At this point, it is aimed to eliminate the prejudices about the acceptance of the game industry as a business field by informing the investors who are foreign to the sector, while helping individuals to earn financial income through their own hobbies. That's why they can direct their community and advise Game-Fi Projects.
About FishVerse:
FishVerse is a revolutionary fishing game that is fully open world and decentralized. Millions of fishing and p2e enthusiasts can experience the closest thing possible to real fishing inside of a vibrant community. Upgrade your items, monetize your catches, and utilize NFT fishes, building business, and other activities… All of this will be available from any device.
Experience the closest thing possible to real fishing: Participate in fishing competitions and face off against other anglers in head-to-head competitions while experiencing the most authentic fishing experience imaginable. All of this takes place inside a setting that is visually as realistic and appealing as possible.
Modify & Upgrade: Buy, upgrade and customize your equipment. Everything, including your fishing rods and boats, is completely modifiable and upgradable to your needs.
Fish & Earn: Fishing trophies, competition victories, and other accomplishments may earn you prizes in the form of tokens. The more difficult the fish is to catch, the greater the potential rewards!
Fishery business development: Develop your fishing business by purchasing NFT land, breeding and combining your rare fish, or running a Repair Shop.
Explore the fully open World: Discover the totally open World of fishing in a variety of realistic environments, filled with hazardous weather, stunning visuals, and also interesting equipment.
SOURCE: MEDIUM