Pandora Finance and LGGGuild Partnership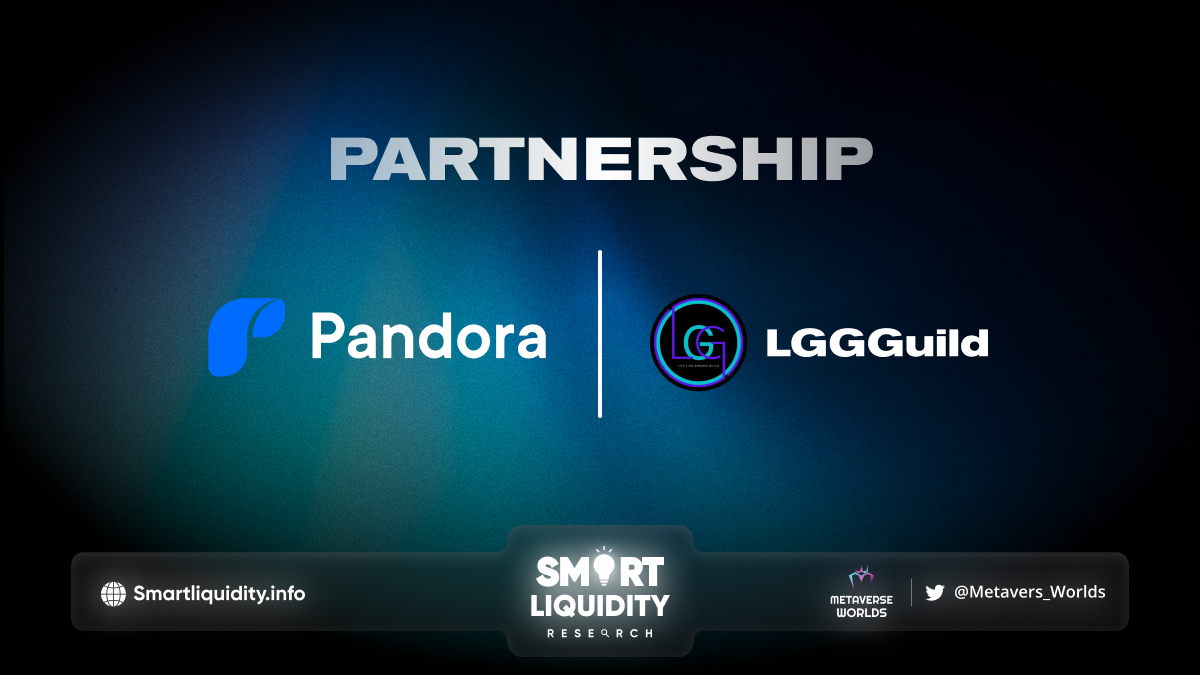 Pandora Finance is delighted to announce its strategic partnership with LGGGuild, a Decentralized Metaverse Community that connects NFT projects and players to maximize earning opportunities on cryptocurrency/NFT Assets.
LGGGuild partnered with Pandora Finance Ecosystem
With that underlying framework, LGGGuild will educate all the GameFi projects that are already in tie-up with them about building their own NFT Dapp using Express Protocol. With Express Protocol SDK all GameFi projects will be able to customize their NFT Marketplace or NFT Dapps. And with ample features and absolute control they would be able to list, sell, lend, borrow, & auction their utility-based NFTs across the Express Protocol's' Network.
They both are aiming to incentive everyone to expand their arena in the Web3 space. By creating their own NFT Dapps and allowing their users to utilize the never-ending potential of Web3 by investing in their hottest & reward-reaping projects to firmly generate a handsome sum of value. Moreover, The power-packed SDK feature Shared Orderbook will help them to interact with thousands of niche marketplaces. And enable them to execute trade across the diverse platform built on Express SDK. This will inevitably boost the visibility and accessibility of their GameFi Project and also induce massive liquidity in their asset classes.
Furthermore, the creation of the NFT Marketplace on Express Network will automatically list their NFTs on Unity Market. Providing unmatched exposure & growth to their GameFi/NFT Project within the Web3 Economy. Therefore, we are here to assist all the GameFi and other NFT projects in their journey of Empowering the Web3 Economy by providing them with their own NFT Marketplace or NFT Dapps integrated into our Express SDK to actively increase users' utility and community engagement within the NFT Ecosystem.
About LGGGuild
LGGGuild is a decentralized community that connects NFT projects and players to maximize earning opportunities on Cryptocurrency and NFT Assets.
About Pandora Finance
Pandora Finance is building a decentralized ecosystem that focuses on bringing multi-asset classes on Web3. While realizing interoperability and increasing liquidity across the NFT Ecosystem. To incentivize Web3 mass adoption, it leverages the existing blockchain infrastructure. And to empower everyone to engage in the NFT ecosystem by actualizing their NFT projects.  Also they believe that Pandora Finance Ecosystem will cater to the current needs of every NFT enthusiast. With its data-rich protocols and in-house indexer and will allow them to explore this thriving arena with complete transparenc.
SOURCE:
https://medium.com/pandoraprotocol/pandora-finance-x-lggguild-incentivizing-web3-mass-adoption-b008e551ac85