Clarnium and GalaxyArena Partnership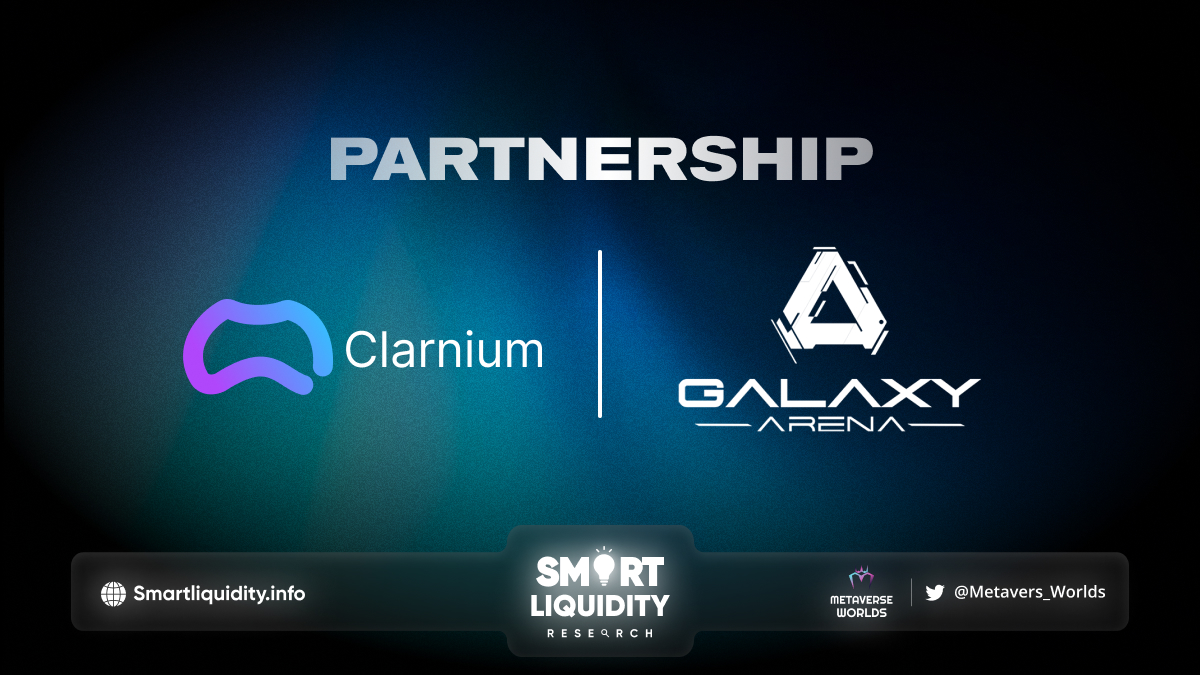 Clarnium, an ecosystem for the mass adoption and growth of GameFi, is excited to announce its strategic partnership with GalaxyArena, a decentralised metaverse VR experience run by essence and powered by the Polygon.
Clarnium's partnership with GalaxyArena expands the Clarnium platform with a very strong entry, and GalaxyArena can take part in the mass adoption of GameFi, acquiring determined and educated players, who can truly appreciate and utilise the vast possibilities made possible with GA.
Andrew Furmaniuk, Clarnium CEO: "We are hyped to welcome an incredible, unique project such as GalaxyArena to Clarnium! When we all go to The Galaxy Gym each morning before work, we will remember how this partnership began!

Jimmy Hurricane Helmis, Founder of GalaxyArena: "Don't forget to take your space suits to the dry cleaner because we are going to the moon with this one!"
About GalaxyArena
Galaxy Arena is the one and only Earn game aggregator HUB. Play, move, learn, dance, sing and participate to earn all under one roof, making Galaxy Arena the exclusive ''X to earn HUB''.
GA comprises of 3 sectors & Unique NFT Pods/Lands:
1. Galaxy Arena entertainment venue — 30.000 square meters of explorable digital space divided into 6 action-packed floors with the arena at its focal point.
2. The Galaxy Gym — A state-of-the-art facility that provides an array of interactive virtual reality health and fitness movement mini-games. This is the first Move to Earn game in VR, where players can stay fit and pay.
3. The Galaxy Tower — Standing alongside the arena and the gym, the Galaxy Tower is a marvel on its own. While the top floor is reserved for our Sky lounge social nightclub & celestial casino, the rest of the tower will include a collection of 20,000 unique NFT units, divided into luxury suites, lounges, office spaces, and digital real estate.
About Clarnium
Layer-3 solution for gamefi market. We are building infrastructure for gamefi mass adoption
SOURCE:
https://medium.com/@clarnium.io/clarnium-x-galaxyarena-partnership-press-release-a33dd9f0ceb0