Jwallet and LI.FI Integration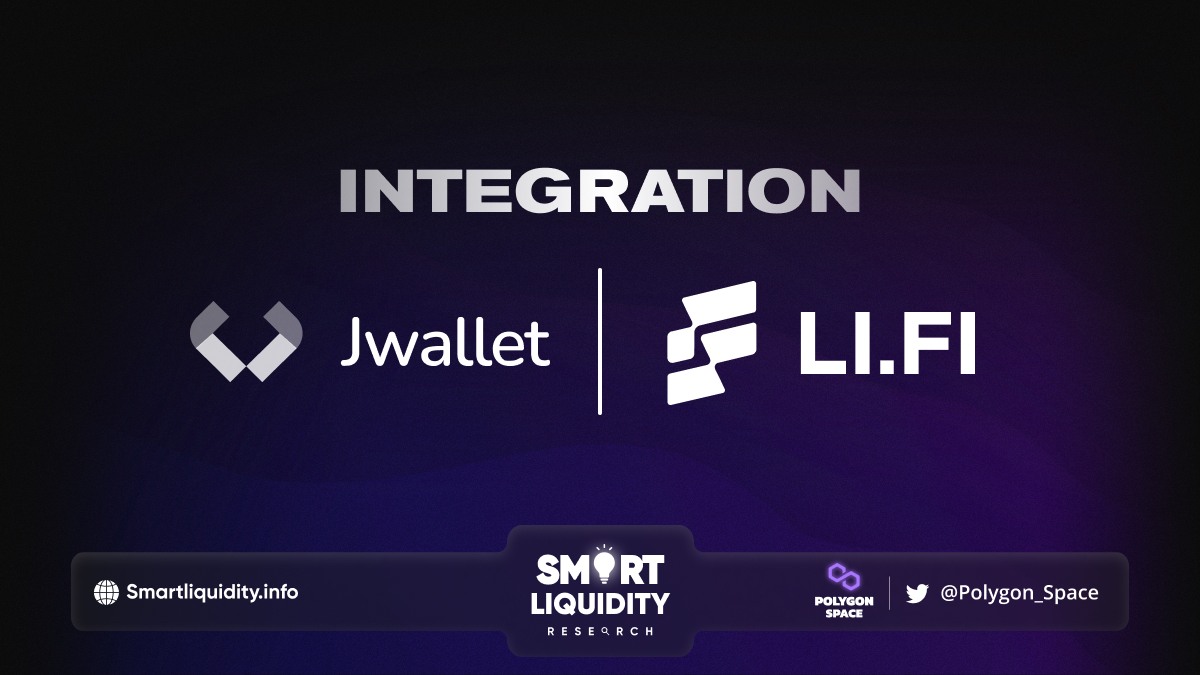 LI.FI is thrilled to announce that Jwallet, an EVM-compatible browser extension wallet that allows you to buy, send, and gift crypto has integrated LI.FI's SDK.
With Jwallet integration LI.FI, users can bridge and swap assets across the EVM-compatible chains supported by both Jwallet and LI.FI.
LI.FI is excited to supercharge Jwallet's cross-chain capabilities. With Jwallet's integration of the LI.FI SDK, users can now bridge and swap assets seamlessly across the 15+ EVM-compatible chains and Layer-2s supported by LI.FI.
At LI.FI believes web3 needs to be made available for not only the next million users but for the next million developers to build on it as well. We are excited to see Jwallet join the LI.FI family!
About Jwallet
Jwallet is a user friendly, open source web3 crypto wallet, built as a browser extension. It offers native cross-chain bridging and swapping, to enable users to explore the various EVM chains supported, including Ethereum, Polygon, Arbitrum, and Optimism. Jwallet makes it easy to create your own crypto wallet, and view your NFTs directly in your account, it even includes a gifting feature that allows users to send crypto assets to friends or family with just an email or phone number, in a single click.
The wallet is currently in beta and offers support for browsers like Chrome and Brave with Firefox coming soon.
About LI.FI
LI.FI is the most advanced bridge and DEX aggregator with smart routing capabilities to find the best route to move any asset on any chain, to another asset on another chain. We have added support for 11 bridges across 15+ EVM-compatible chains, along with all DEX aggregators & DEXs on those chains, into a single solution that is available as an SDK, widget, or API.
Its SDK is the ultimate cross-chain money lego for dApps to build on top of or plug into themselves.
Integrated multiple fallback bridges + DEXs so that you don't have to
Maintain bridges + DEXs so that you don't have to
They choose the best bridges based on our research so that you don't have to (positioning ourselves neutral)
For some examples of how LI.FI works, check out:
Alchemix — SDK integration
DeFi Saver — SDK integration
Superfluid — SDK integration
SOURCE:
https://blog.li.fi/jwallet-integrates-li-fi-afb6d1d223be