Router and Owl Protocol Partnership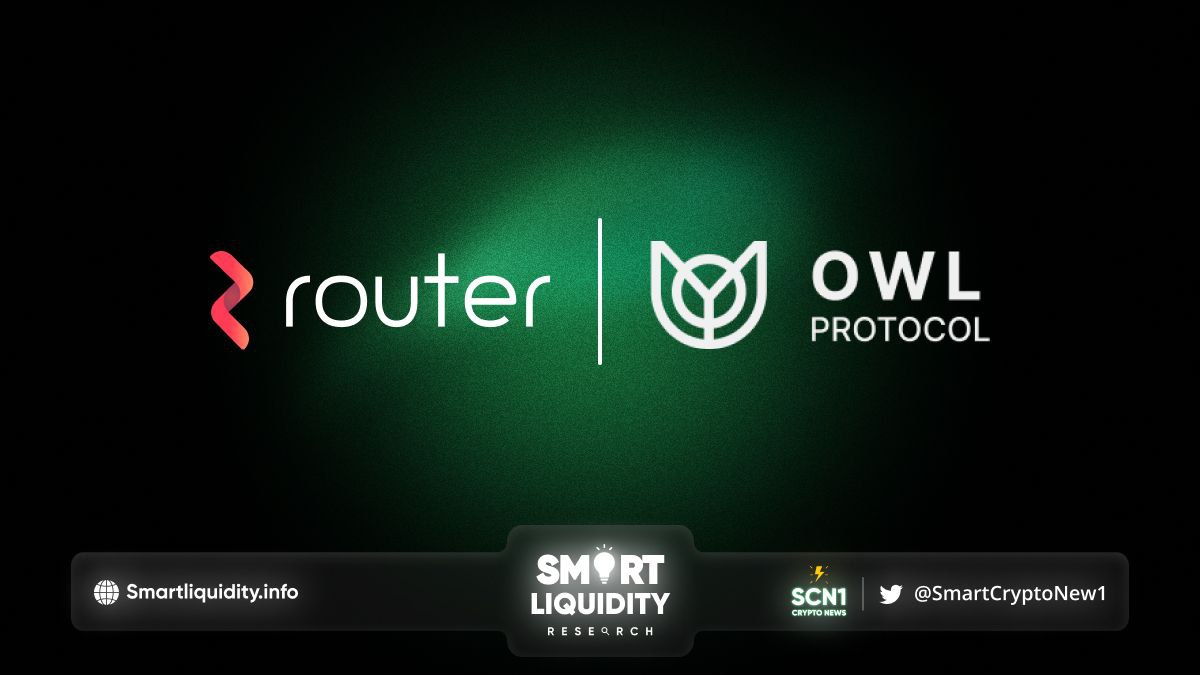 Router and Owl Protocol partnership has been announced. Owl Protocol will integrate Router's CrossTalk to implement cross-chain dynamic NFTs (dNFTs). Owl Protocol is a next-generation Dynamic NFT platform that allows anyone to create engaging NFT utilities for their games, collections, or projects.
In order for the NFT ecosystem to continue to mature, cross-chain NFT infrastructure is a must. Blockchain proliferation is not limited to blockchains but to communities and infrastructure as well.
For example, a metaverse to be inclusive should function on all chains and not gate-keep users on the choice of their chain. The same goes for the characters and other non-fungible assets which are getting created in games — for them to be truly interoperable we need to make sure that they can be used across different chains and for achieving this cross-chain NFT infrastructure is a must.
Choosing a chain to mint NFTs on is hard when there are so many L1s and L2s in development. Contracts that connect NFTs from one chain and layer to another are a must.
Router Protocol has been building the exact tools needed to solve this. The communities are fragmented and spread across different chains and it's only optimal that NFTs are available across the chains as well.
Furthermore, the Router's CrossTalk Library allows chains to interact and transfer the data necessary to mint NFTs on one chain and burn them on another. This maintains the scarcity and fungibility of tokens while empowering users to move NFTs to and from their preferred networks.
Owl Protocol Brief History
Furthermore, Owl Protocol is the sister company of Vulcan Link, a Top 25 Chainlink oracle operator.
The Owl Protocol Principles and Goals
Moreover, at Owl Protocol they are focused on building a no-code "workshop" for Dynamic NFTs, this platform will be:
Free-to-use for basic mechanics and developer tools
Open source, standardized smart contracts for all its dynamic features— audits will be done where necessary
Multichain — as the sister company of Vulcan Link, they have specialized in Web3 infrastructure for over 2 years. That's why they're the next up-and-coming multichain platform for NFTs.
ABOUT Owl Protocol 
Owl Protocol is building a workshop for Dynamic NFTs. Its platform allows anyone to create, deploy, and manage engaging NFT utilities and mechanics such as crafting, combining, breeding, loot boxes, and more.
ABOUT Router Protocol
Router Protocol is building a suite of cross-chain liquidity infra primitives. It also aims to seamlessly provide bridging infrastructure between current and emerging Layer 1 and Layer 2 blockchain solutions.
RESOURCES