Tropee raises €5M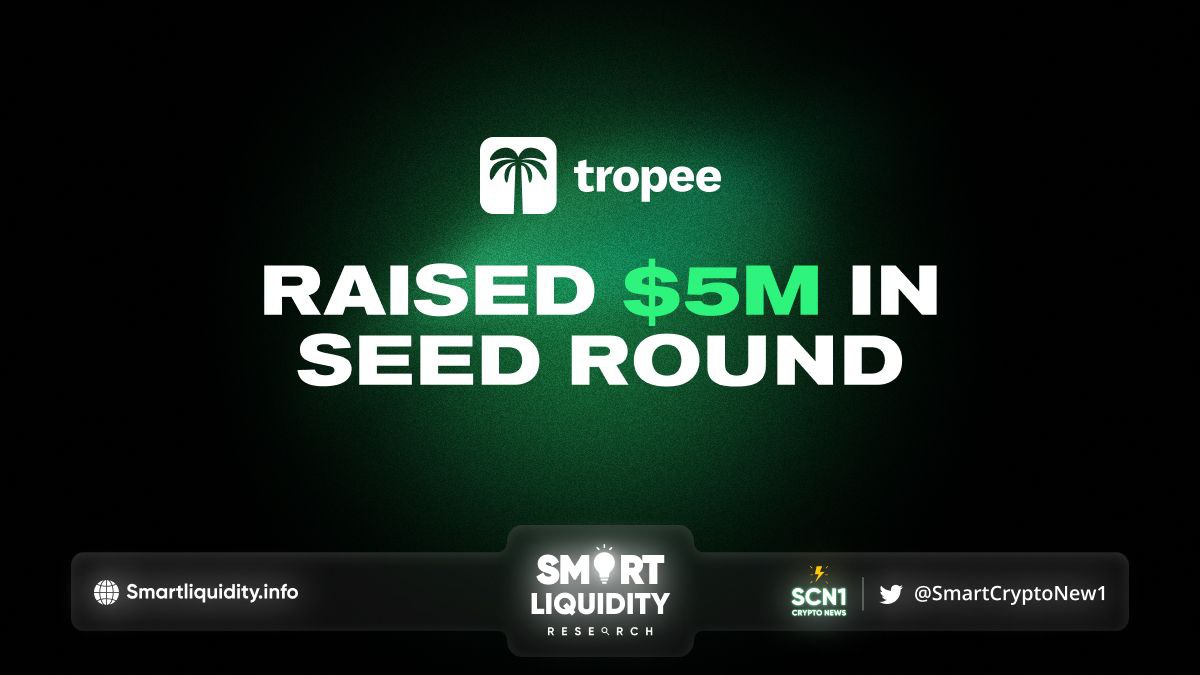 Tropee raises €5M to revolutionize NFT utilities. The round of funding, led by Tioga Capital, with participation from industry veterans including Lorens Huculak (Gem), Thibault Launay (Exclusible), Sébastien Borget (The Sandbox) and Grégoire le Jeune.
The funding will help Tropee drive the next phase of the NFT industry. Delivering on its mission to turn NFTs from simple JPEGs into engaging assets with long-term value. Likewise, allowing anyone to build utilities for any NFT community. Following speculation in the market, this announcement promises to revitalize the crypto space and secure a bright future for NFTs.
Company Using Tropee
Some of the world's biggest brands, including Frederique Constant, 20 Mint, NFT Paris, Rug Radio, G-Star RAW, and Christian Lacroix are already using Tropee to build and deliver digital and physical utilities to their NFT holders. Moreover, by offering everything from merchandise and events to discounts, whitelists, raffles, and more. Furthermore, these creators can keep their community engaged, loyal, and sticky. In addition, with the Tropee platform, anyone in the NFT community can quickly and easily discover, build and collect utility NFTs.
With our platform, we are building the foundations of a collaborative NFT utility ecosystem. With the community at the heart of its future development. Tropee aims to be community-based. We are creating the foundations of an ecosystem, focused on utilities (physical and/or digital)". — Guillaume Lestrade, co-founder at Tropee

"We are convinced that Tropee will play a key role in the NFT industry's transition. From largely a speculative asset class to one delivering real utility to its community. The organization is uniquely positioned to bring NFT utility to life by enabling countless use cases for content creators, protocols, brands, as well as corporates, and many more. Their platform is straightforward to use and rich in the range of utilities that can be created."— Nicolas Priem, managing director at Tioga Capital 

"We firmly believe that the next phase of the NFT industry will be taking NFTs beyond 'just' being a JPEG or piece of art. We're pleased to be at the forefront of this market revolution. Helping creators ensure their collection remains dynamic and attractive, as well as helping holders get more value from their tokens."—François Mahl, co-founder at Tropee 
ABOUT Tropee
Tropee is the world's first utility platform for NFT creators and collectors. In addition, with Tropee, NFT creators can easily build engaging utilities for their NFT collection. Furthermore, Tropee delivers a safe, trusted, as well as smooth experience to its holders.
RESOURCES