Formacar Crypto and Battle Arena Games Guild New Partnership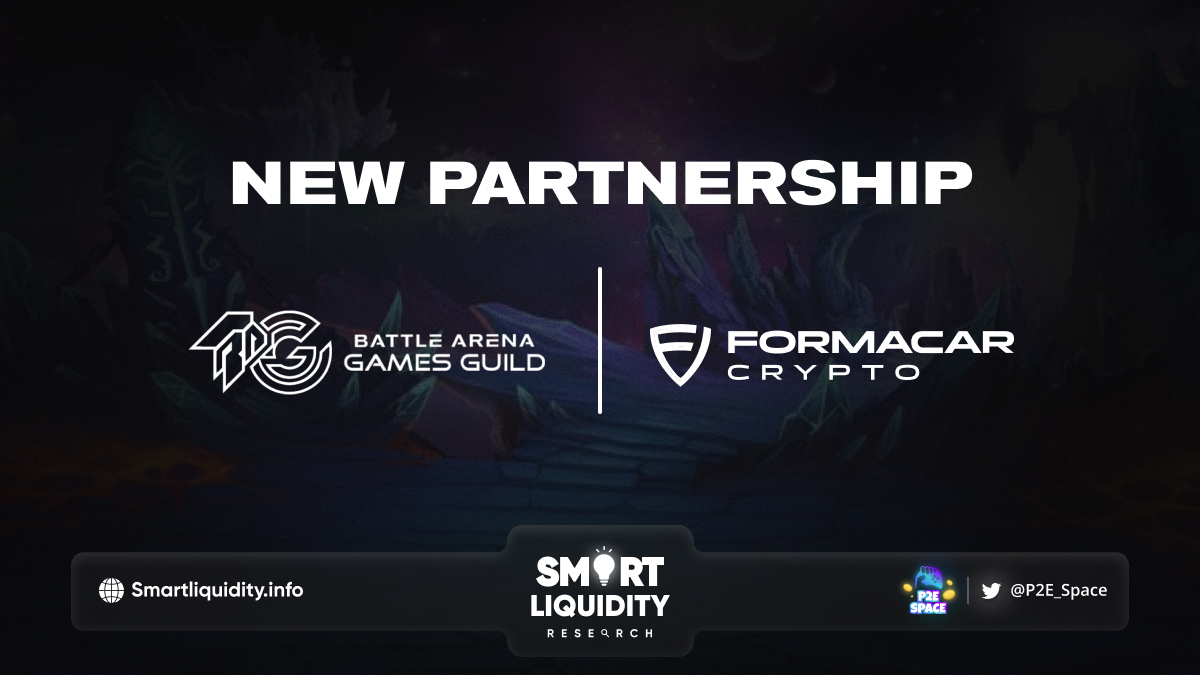 Battle Arena Games Guild has formed an alliance with Formacar Action, an international information technology project centered around automobiles, which features an advanced proprietary architecture and various business-to-business and consumer-facing web services.
Together they aim to introduce a platform that makes a wide variety of automotive-related services accessible to consumers and organizations around the world, bringing together those interested in automobiles to educate their audiences, and to supply markets for goods, services, and entertainment with cutting-edge technologies that are still accessible and affordable.
With Formacar's eight years of experience in unique online-based services, utilizing innovative 3D and AR technologies, and Battle Arena's expertise in the Esports industry and gaming guilds, the collaboration will be a powerhouse no borders that can stop.
About Formacar
Formed in the rapidly expanding GameFi sector, Formacar Action combines the Play-To-Earn and Drive-To-Earn principles. Which have proven to be highly successful in the gaming industry. These guidelines pave the way for users of both virtual and physical vehicles. To merge their perceptions of the road with those of an artificially created automotive universe.
Crypto enthusiasts will find the project just as intriguing as gamers will, as it has the potential. To expand rapidly both during the launch period and beyond as more and more crypto mechanics are added. Because of the skilled experts working on the project, everything will go off without a hitch and exactly as planned. To bring the crypto project to an entirely new level and also demonstrating to the community at large that blockchain-based games can be developed. With high-quality and due attention to detail in mind.
About Battle Arena Games Guild
The BAGG platform is designed to be the ultimate one-stop GameFi destination for traditional and esports gamers, GameFi gamers, athletes, and also KOLs to connect and build the future of GameFi. BAGG empowers all stakeholders to contribute and also earn from the bridging of the two worlds.
SOURCE: MEDIUM