Ledger Supports Crypto.com Wallet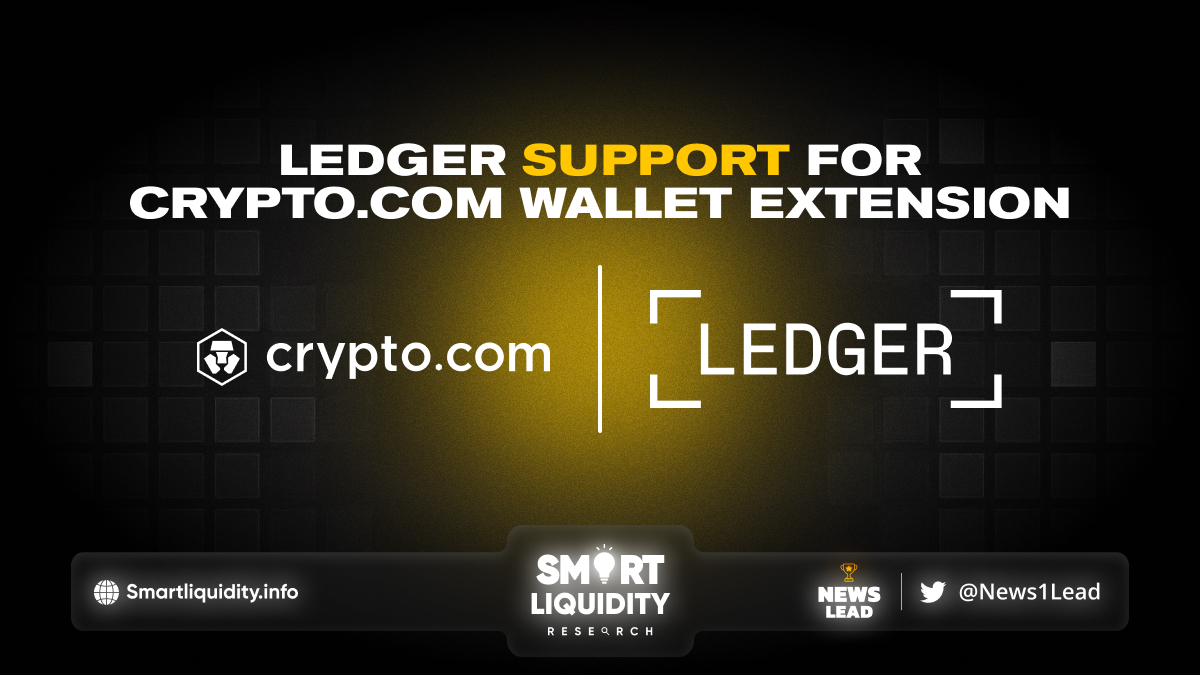 Crypto.com announced secure gateway Ledger support for the non-custodial wallet Crypto.com Wallet Extension.
Users can now import their Ledger hardware wallet into the Crypto.com Wallet Extension. This allows for a more secure experience when transacting and interacting with dApps, as users have the ability to physically confirm transactions on their Ledger wallet.
Importing Your Ledger Wallet
In the Wallet Extension, go to the side menu > Import Wallet > Connect to Ledger.
Select the network that you want to import your Ledger on. Currently, the Wallet Extension supports EVM-compatible networks, Crypto.org chain, and Cosmos.
Ledger Supports Crypto.com Wallet
Then, physically connect your Ledger wallet and enter your PIN. At this step, you must have Ledger Live installed with the corresponding app for the network that you wish to import your wallet on.
After you have successfully connected your Ledger to the Wallet Extension, you can then select the wallet address that you wish to import. Ledger Supports Crypto.com Wallet, The selected wallet(s) will then be available to use in the extension, and can be managing by opening the side menu.
You are required to physically connect your Ledger and can only confirm transactions by unlocking Ledger with your PIN.
Install the Crypto.com Wallet Extension Now
About Crypto.com DeFi Wallet
Crypto.com DeFi Wallet is a non-custodial wallet that lets users conveniently access all things DeFi in one place. Users can easily and securely manage 1000+ tokens across 30+ blockchains, seamlessly swap tokens, earn token rewards, manage their NFTs, and connect with the most popular dApps in seconds.
Users' assets are always protected by multilayered security features. So they can transact with peace of mind at any time. DeFi Wallet is available on iOS and Android. And on desktop as a Google Chrome browser extension or DeFi Desktop Wallet application.
About Ledger
Ledger is secure gateway to all your crypto needs.
RESOURCES
https://crypto.com/product-news/ledger-support-for-wallet-extension