My Meta Farm and Playdex Partnership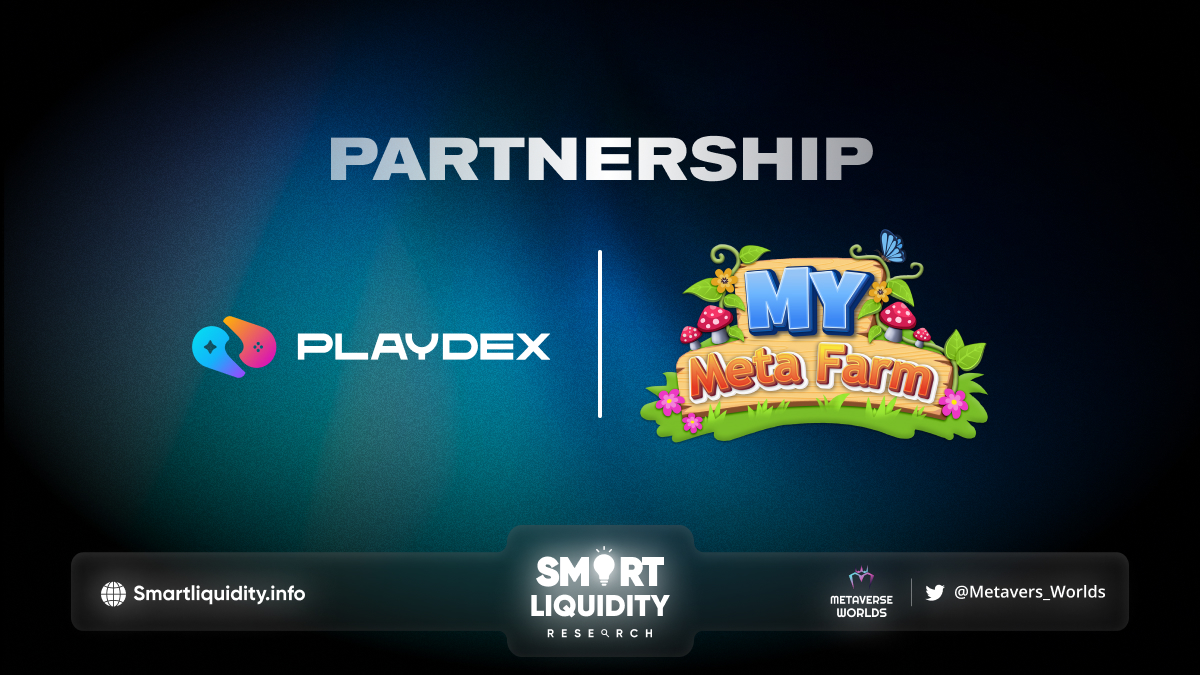 My Meta Farm is glad to announce its partnership with Playdex. With the same goals, together will bring many opportunities to bring your experience to the next level!
To celebrate this partnership, My Meta Farm and Playdex are going to hold an AMA. Event details will be announced soon. 
One thing My Meta Farm and Playdex have in common is always encouraging the connection of game players and the Metaverse gaming network. At the same time, they also agree on the desire to bring a "stage" where their needs shine. Therefore, this partnership will provide opportunities for both to realize that vision, delivering a Metaverse experience beyond expectations for users.
About Playdex
Playdex is a gaming NFT rental marketplace that allows gamers and guilds to rent gaming assets from NFT owners. On Playdex, metaverse gamers can play and earn immediately without buying expensive NFTs. Guilds can focus on training and scaling their communities, no longer burdened by the hefty financial costs of gaming assets. While NFT owners can earn from their assets passively.
Make an account on Playdex today to get access to 50+ games! To sign up, simply connect your crypto wallet to Playdex's platform. You can join our online community, where you can share your thoughts on the games you're currently playing with 20,000 Playdex gamers!
About My Meta Farm
My Meta Farm is a Web3 Metaverse – friendly to all users to enjoy entertainment, socializing, and creativity.
My Meta Farm combines the TheSandBox model of Open World Gaming, decentralization, and user data ownership with Animal Crossing's success of soothing and imaginative experience to create a carefully-crafted blockchain platform, compatible with all devices.
SOURCE:
https://news.mymetafarm.com/my-meta-farm-x-playdex-new-partnership-in-2022/