Pontem Integration with Notifi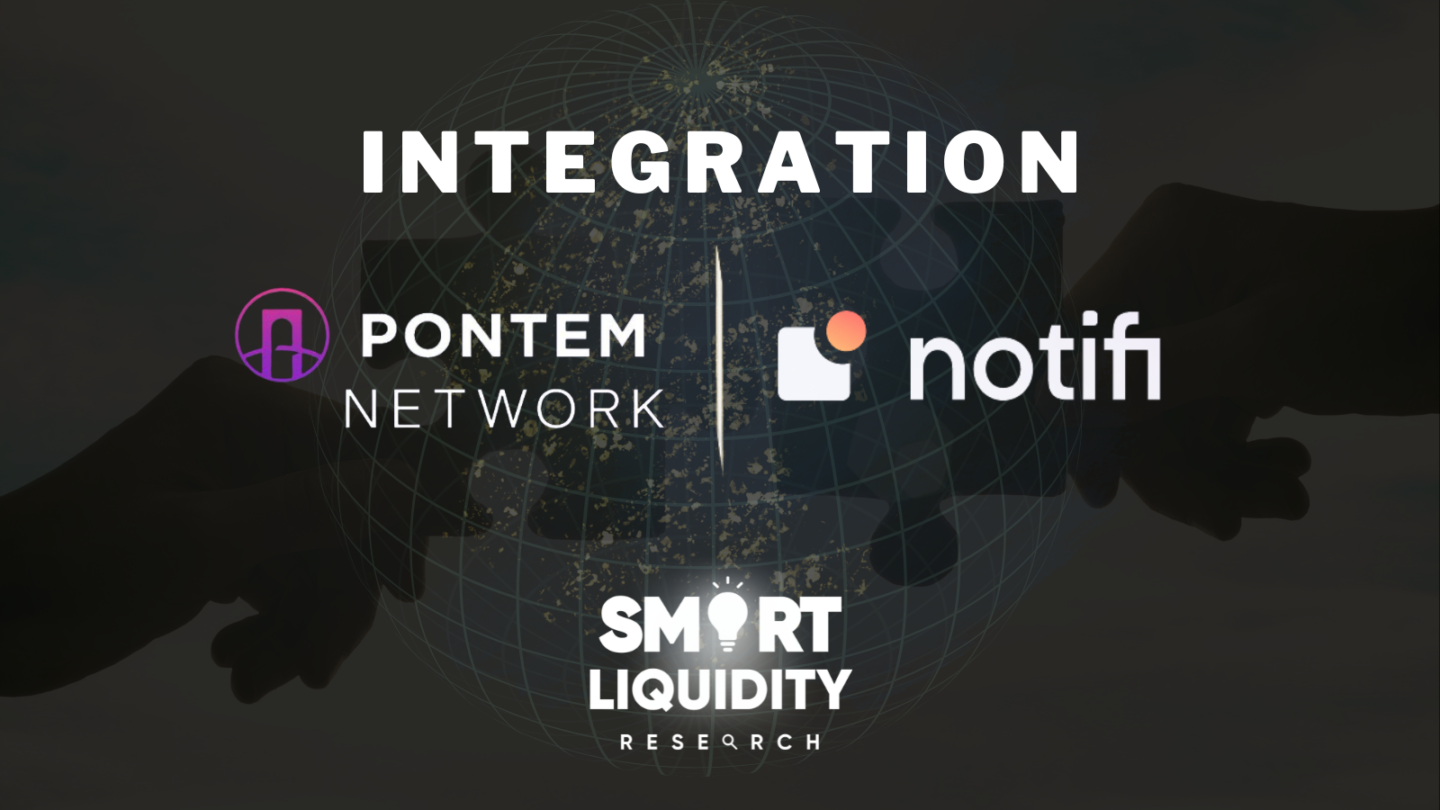 Building the future of web3 communications Notifi is excited to announce the launch of its most recent integration with Pontem Network.
Notifi has released its latest integration with Pontem Network, which provides Liquidswap alerts.
Notifi and Pontem Overview
Pontem Network is a product development studio that builds foundational dApps and infrastructure to accelerate Aptos adoption. Pontem has released Liquidswap, the first Aptos Automated Market Maker that employs simple bonding curves for stable and volatile pairs, as well as a wallet that serves as a gateway to the Aptos ecosystem. Because of the Pontem community's rapid growth, they realized they needed a way to engage their users with meaningful alerts, which is why they partnered with Notifi.
Notifi collaborated closely with the Pontem team to create a seamless notification experience for Liquidswap that provides real-time market updates and Pontem community announcements. Users of Liquidswap can now opt-in to receive notifications via SMS, email, and Telegram.
Partnership Highlights
Pontem has begun sending out alerts for their AMM, Liquidswap, and is currently sending out Pontem Wallet notifications. Users can opt-in for Pontem Announcements and Token Price Change Alerts during its initial launch to stay on top of community alpha announcements and market fluctuations without being glued to their monitors. Notifi alerts can help you whether you are a seasoned DeFi trader or new to web3.
The Pontem community is now receiving the following major alerts:
Pontem Announcements: Users can opt-in for Pontem updates and alpha announcements
Token Price Change Alerts: Receive alerts when specific tokens have large price movement
Pontem recognizes the importance of communication and community building, which is why they added Notifi-powered alerts. Soon, Pontem and Notifi will release our next set of alerts for Liquidswap and the Pontem Wallet. Future alerts will include wallet transactions, notifications from Aptos ecosystem partner dApps, and more.
About Pontem
Pontem is a product development studio working toward global financial inclusion powered by blockchains. They partnered with Aptos to build foundational dApps and other infrastructure which enable adoption of their L1, such as development tooling, EVMs, AMMs, and more. Pontem's Wallet is the ultimate entry point into the fast-growing Aptos ecosystem. You can already connect to Pontem Liquidswap, the biggest AMM on Aptos, the safest and most scalable L1 blockchain. The DEX runs on Aptos mainnet.
About Notifi
Notifi allows for simplified communication across all web3 messaging channels (Discord, Telegram, SMS, Twitter). Designed with simple APIs for easy integration and customizable and advanced features for dApps and web3 applications, Notifi empowers developers and creators to better engage with their users and communities via multichannel communications.
SOURCE
https://medium.com/notifi/pontem-integrates-notifi-alerts-for-liquidswap-f1e018c80ff5