StaFi Collaborates With BlockPI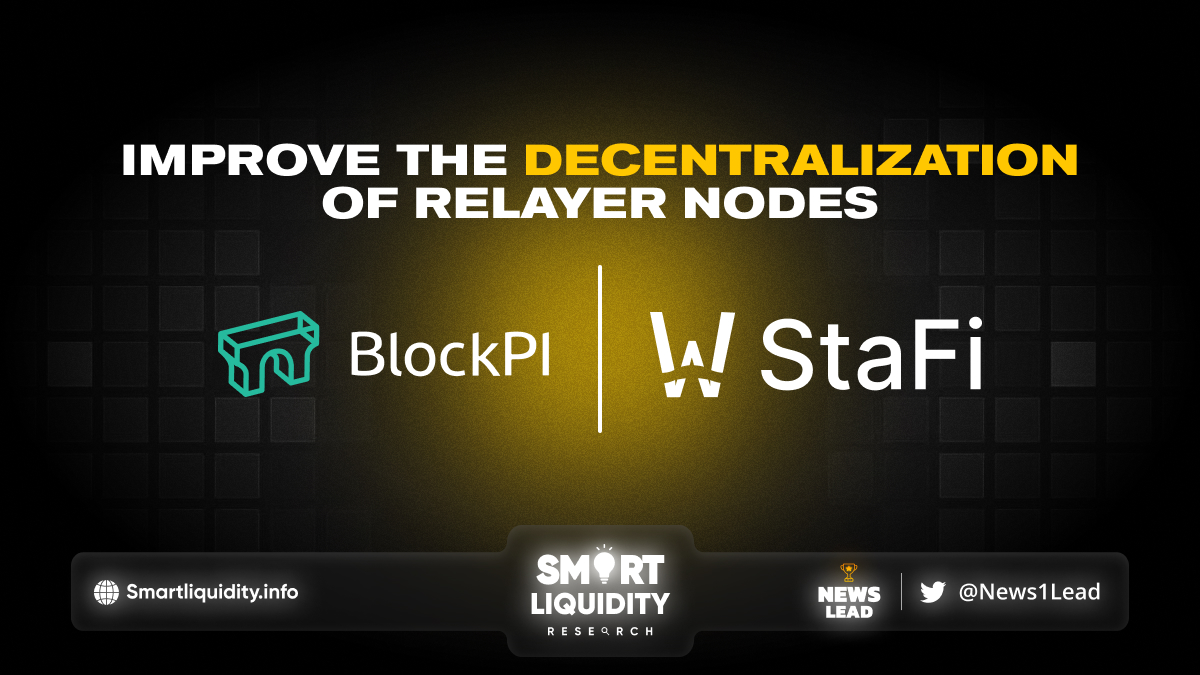 StaFi collaborates with BlockPI, which provides high performance and globally distributed API service for Web3 builders.
In StaFi Protocol, there is a strong demand for API services from the relayer nodes who are providing the cross chain communications for StaFi's liquid staking DApp.
StaFi Collaborates With BlockPI
With BlockPI, StaFi Protocol could enhance the decentralization and safety of the relayer nodes of StaFi's liquid staking DApps, which could help StaFi to make the users' funds more safe in the end.
BlockPI Web3 Startup Program
BlockPI launched a BlockPI Web3 Startup Program to empower the startups in the industry. Startup stage may be the hardest time of a project, and the time is critical to a life or death.
What's included in the BlockPI Web3 Startup Program:
BlockPI Startup Credits. BlockPI Web3 Startup Program offers up to $1000 credits to startup projects, the credits are redeemable for any packages of BlockPI API service for free. Use all your energy and creativity to the project, not the infrastructure.
Tech Support. There will be a dedicated telegram group for you to answer your technical questions.
Conclusion
Now lots of DeFi exploits by manipulating the oracle services of the smart contacts. And StaFi always put the security of users' funds as the first priority.Therefore, StaFi is glad that BlockPI will join in the StaFi ecosystem to provide more safety for the relayer services. In the future, StaFi will introduce more API service providers to bootstrap the decentralizations and robustness of related API services in StaFi's liquid staking ecosystem.
About BlockPI
BlockPI Network is a distributed multi-chain acceleration layer, engaging in an accessible and decentralized Web3 environment. The BlockPI provides efficient, reliable and high performance globally distributed API service for Web3 builders.
About StaFi
StaFi is the first DeFi protocol unlocking liquidity of staked assets. Users can stake PoS tokens through StaFi and receive rTokens in return, which are available for trading, while still earning staking rewards. rToken is a synthetic staking derivative issued by StaFi to users when users stake PoS tokens through StaFi rToken App . rTokens are anchored to the PoS tokens staked by users and the corresponding staking rewards. rTokens can be transferred and traded at any time.
SOURCE:
https://medium.com/stafi/stafi-will-work-with-blockpi-to-improve-the-decentralization-of-relayer-nodes-91e1e86242de