WordCel Layerθ for Decentralized Social Networks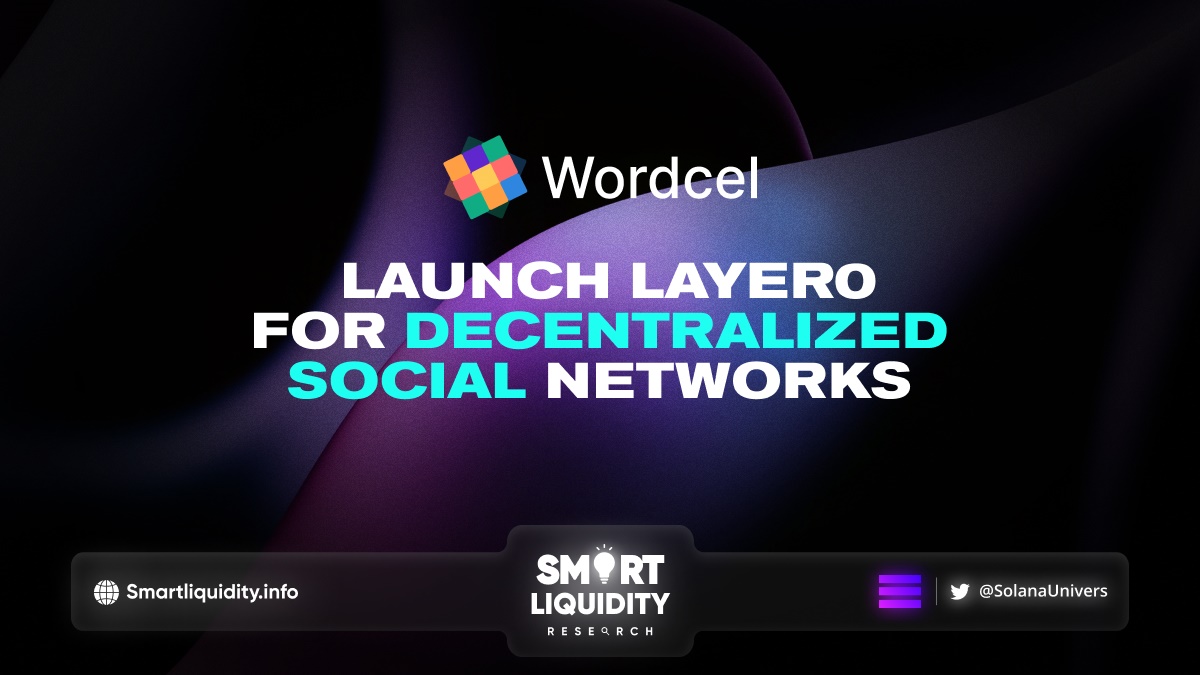 Wordcel, a blogging platform on Solana that uses Arweave to store content is constructing the Solana Layerθ of Social Connections and Information Sharing.
Wordcel is creating decentralized Layerθ Social Networks for our Digital Lives, and it is the primary driver of online conversations around the world.
Introduction
Today, social networks are the primary drivers of online conversations all over the world. Twitter and Instagram serve as the Town Square, while blogging platforms serve as newspapers, YouTube serves as the Box Office, and WhatsApp serves as the telephone company. These networks have served as the foundation for various cultures, communities, information sharing, and human connections in general.
Their meteoric rise has had societal consequences. These centralized social networks have recently increased their restrictions on online behavior, resulting in users being "shadow-banned," suspended, or even permanently removed. Of course, there is no recourse or accountability.
That isn't all. The content you consume is also controlled by centralized social networks. They mine data, decide what you consume, your opinions, the clothes you buy, the president you vote for, and how you meet new people and communicate with old ones. They deprive people of the ability to control, choose, and enjoy their social lives as they see fit.
Why Decentralize Social Media?
To understand how to build a decentralized solution that solves their current problems, they must first understand why users would want to switch in the first place.
User-generated content dominates social media. However, the content is monetized as if it is owned by the platform, which explains the platform's high take rate. This is where incentives diverge. Where users should profit, they instead become the product.
Platforms also secure the network and construct walled gardens. Because different web2 social media applications cannot interact with one another, you must build your social graph from scratch for each application. It makes no difference if you have 10,000 Instagram followers. Your Twitter follower count will remain at zero.
Because of this lack of composability, identities and networks have become siloed across multiple platforms, making managing social personas a major headache. Your Instagram personality is distinct from your Twitter personality, which in turn is distinct from your BeReal personality. Different content sharing mediums that are incompatible with one another have resulted in identity fragmentation and the need to maintain each one according to the medium's rules and algorithm.
Building a New City
Recognizing that the majority of their money is digital defines the last decade. This decade will emphasize the fact that not only are their financial lives digital, but so are our social lives as well.
But how does that world look in the post-Web2 era? To achieve mass adoption of web3 social media, the following questions must be answered:
Can the technology reliably scale?
Does it ensure true ownership? Ownership here is defined as comprising an option to exit, monetize and be uncensorable.
Can the user experience be on par with the web2 counterparts?
Do all the actors have aligned incentives?
They are attempting to answer these questions by developing a protocol that allows applications aligned with this vision to conduct a Proof-of-Concept and build those network effects, as well as developing two new applications (Wordcel and Chirp).
A Unified Social Interface
They must create a Decentralized Social Networking Protocol in which everyone has open access to the network, restoring power to the people. This becomes the Layer Zero of Information Sharing online.
A Decentralized Social Network fundamentally alters how they think about identities and distribution. All of the popular platforms today are incompatible with one another, resulting in siloed identities and networks across platforms. They can change this with web3.
The easiest analogy is to think of this as UPI for Social Networks.
UPI, or Unified Payments Interface, is a real-time payment system. The interface enables inter-bank peer-to-peer and person-to-merchant transactions. UPI allows us to access our money regardless of the bank account or application we use (PhonePe, Google Pay, Paytm etc.).
If you don't like PhonePe, you can switch to Google Pay and still send/receive money. However, if you dislike Twitter or Instagram, you cannot switch to another app because the data, such as your social graph, identity, and so on, do not follow you.
Their protocol enables a composable world in which this is possible for social media.
A Post-Web2 Social Network
A Web3 world shifts away from centralized servers and toward an open protocol with composable applications built on top and data stored on-chain.
This provides a user with a true identity that can be use to access multiple applications built on top of a single protocol with a composable social graph and content. This allows for a more holistic social experience, which is what an ideal Town Square should provide.
This also allows developers to freely build social applications on top of the protocol, allowing them to innovate in ways that were previously impossible. They are not developing for Crypto Twitter, but rather for Crypto Github.
Web1: You had one self-hosted personal website with content including blogs, podcasts, short videos, and long videos.
Web2: Hosting is now taken care of by centralised parties and your identity now consists of all your social media profiles but not composable with each other.
Web3: All the data is on-chain under one protocol and your identity can be use to access multiple apps or a single app, composable with one another.
About Wordcel
Wordcel, a blogging platform on Solana that uses Arweave to store content. Enables anyone to publish rich articles on the blockchain that are censorship resistant.
SOURCE
https://www.wordcelclub.com/wordcelclub.sol/layer0-for-decentralized-social-networks