The Kapital DAO and Souls of Meta Partnership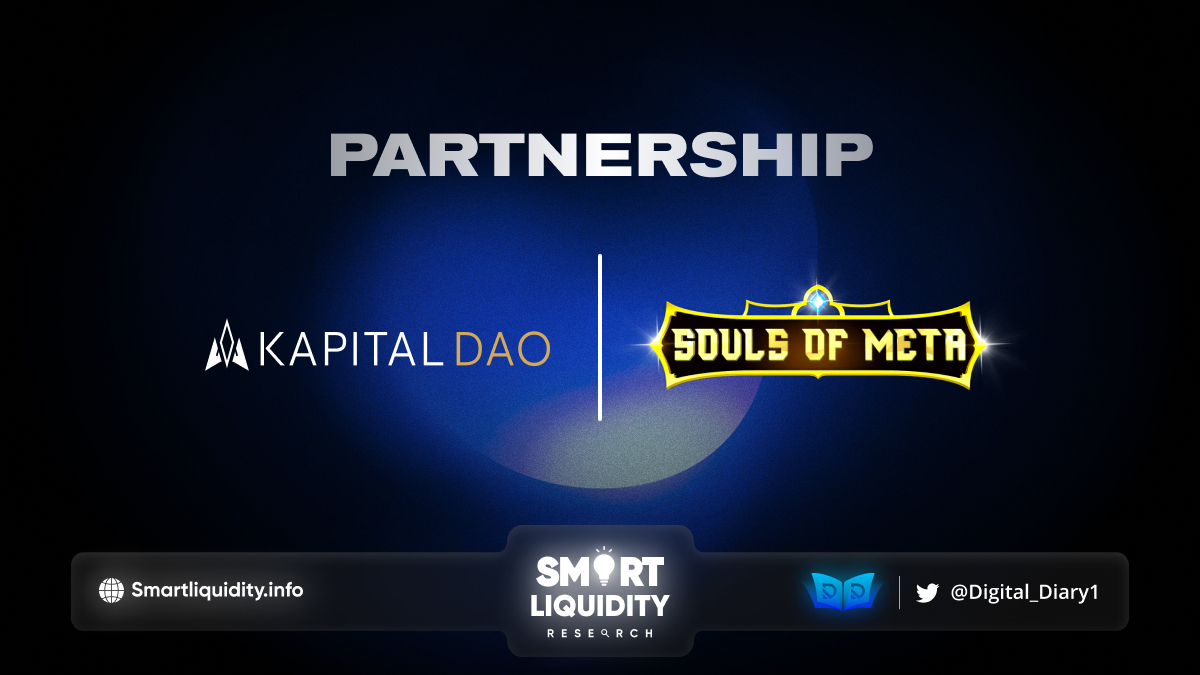 The Kapital DAO partners with Souls of Meta, a cross-game multi-chain third-person action RPG fantasy game of blades and sorcery, to explore integrating web3 gaming asset management protocol as their back-end ecosystem scaling solution
Souls of Meta is a cross-game multi-chain third-person action RPG fantasy NFT gaming of blades and sorcery in which you can own and monetize your assets via GameFi and SocialFi, travel through community-created realms, fight monsters, and collaborate with other players to solve quests and more!
The Souls of Meta's playable NFT characters, born here and throughout quantum time and space, have shaped and built multiple realities and realms based on their consciousness level-aligned choices, and they call themselves Supersouls of Soulverse! Earn tokens while playing Souls of Meta!
The Kapital DAO's web3 gaming asset management protocol will support institutional-scale gaming operations and guilds playing Souls of Meta by equipping asset owners and managers with crucial asset management and delegation tools. Once fully integrated, all guilds currently using the Kapital DAO protocol will instantly get support for managing Souls of Meta's digital assets and player operations, bringing in a massive wave of new players into Souls of Meta's ecosystem.
Michael Skrychevsky, CMO at Souls of Meta, said: "Thanks to our partnership with Kapital DAO, we will be able to focus on providing our ecosystem's players with a fantastic gaming experience because their infrastructure will assist us in providing web3 gaming companies that want to join our ecosystem with the necessary tools. Our collaboration has the potential to provide a fantastic experience at all levels of play."
They are delighted to be able to support Souls of Meta in scaling its ecosystem and also introducing delegation and asset management functionality. They're excited to see what web3 gaming organizations come up with to scale Souls of Meta's cross-game multi-chain third-person action RPG fantasy game, and the Kapital DAO's tools.
About The Kapital DAO
The Kapital DAO builds SaaS tools used by the world's largest guilds and games to onboard players and also improve asset management, all powered by the KAP token.
About Souls of Meta
With the Fun-2-Earn (Play-Own-Earn + Free-2-Play) model replacing the one-dimensional failing Play-2-Earn model, Souls of Meta is a unique Fun-2-Earn Metaverse that prioritizes actual gameplay. They built NFT based gaming platform that is actually fun to play while earning.
SOURCE: MEDIUM