Onomy Partnership with Neon Labs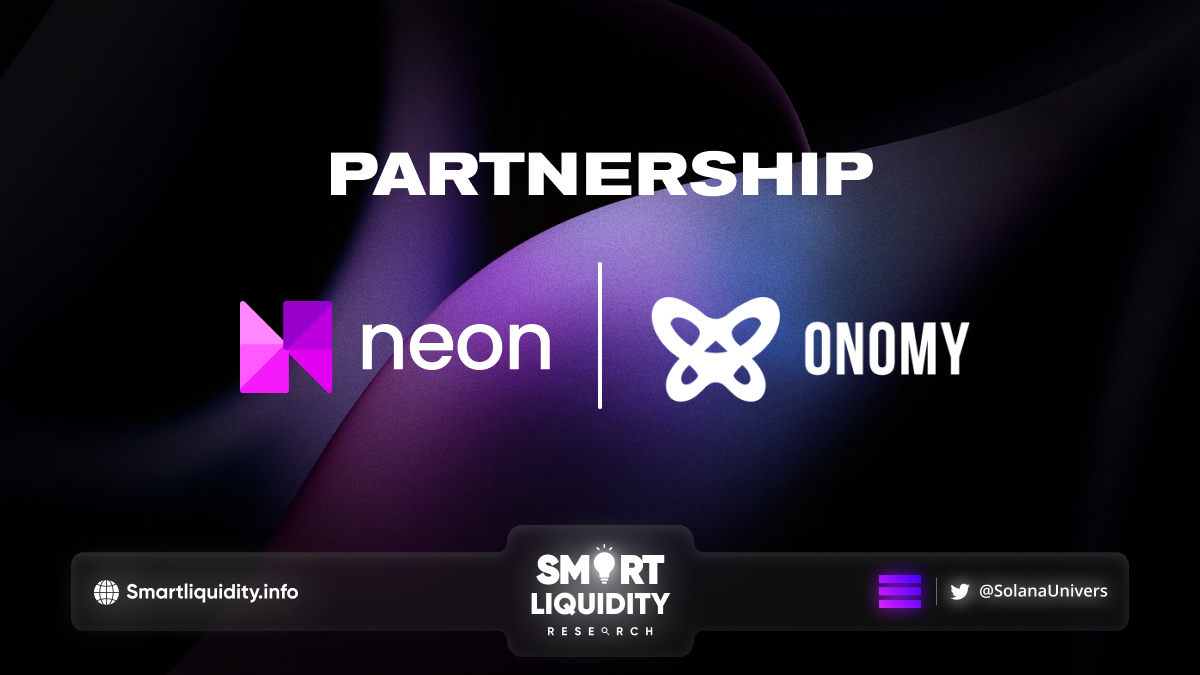 Onomy, a multi-chain suite that combines Forex and Decentralized Finance, announced a partnership with Neon Labs to expand Onomy's vertically-integrated ecosystem to Solana.
This partnership of Onomy with Neon Labs will result in a bridge, stablecoin integrations, and the deployment of their Hybrid DEX for advanced trading.
Partnership Highlights
They are preparing to bring Onomy's hybrid DEX, bridges, and stablecoins to the Neon EVM, and thus to the larger Solana ecosystem, thereby further connecting the interchain realm.
Onomy will be deploying its hybrid DEX (a novel merge between AMM liquidity pools and an orderbook engine), onto Neon. This unlocks additional cross-chain capabilities and enables the wider Solana community leveraging Neon's EVM to place market, limit, stop, and conditional orders, at zero trading fees. While it's designed to mimic the CEX experience on-chain. Onomy's hybrid DEX also facilitates liquidity provisioning, a core function of decentralized marketplaces.
Their joint development efforts will also go toward constructing a bidirectional bridge between Neon's EVM chain and the Onomy Network. Allowing for more efficient value flows between ecosystems.
In the future, Onomy's stablecoin economy will be integrated into Neon-based projects.
They have always admired Solana's community and are enthusiastic about Neon's efforts to connect the network with our vertically-integrated ecosystem. Neon enables developers to deploy Ethereum-compatible dApps with no code changes while retaining the scalability of Solana.
About Onomy
Onomy Protocol is a layer-1 Cosmos chain powering a multi-chain & intuitive DEX that combines AMM liquidity pools with an order book UI facilitating market, limit, and stop orders, alongside FX markets via its stablecoin minting system, and cross-chain asset management through Onomy's non-custodial DeFi access wallet.
About Neon
Neon EVM is an Ethereum Virtual Machine operating as a smart contract on Solana. It gives developers the power to directly deploy Ethereum dApps with no code change. While benefiting from Solana's technical advantages, and is all built with security, decentralization, and sustainability top of mind.
SOURCE
https://medium.com/onomy-protocol/onomy-partners-with-neon-labs-to-bring-product-suite-to-solana-84941e5227ec