Forest Knight Ambassador Program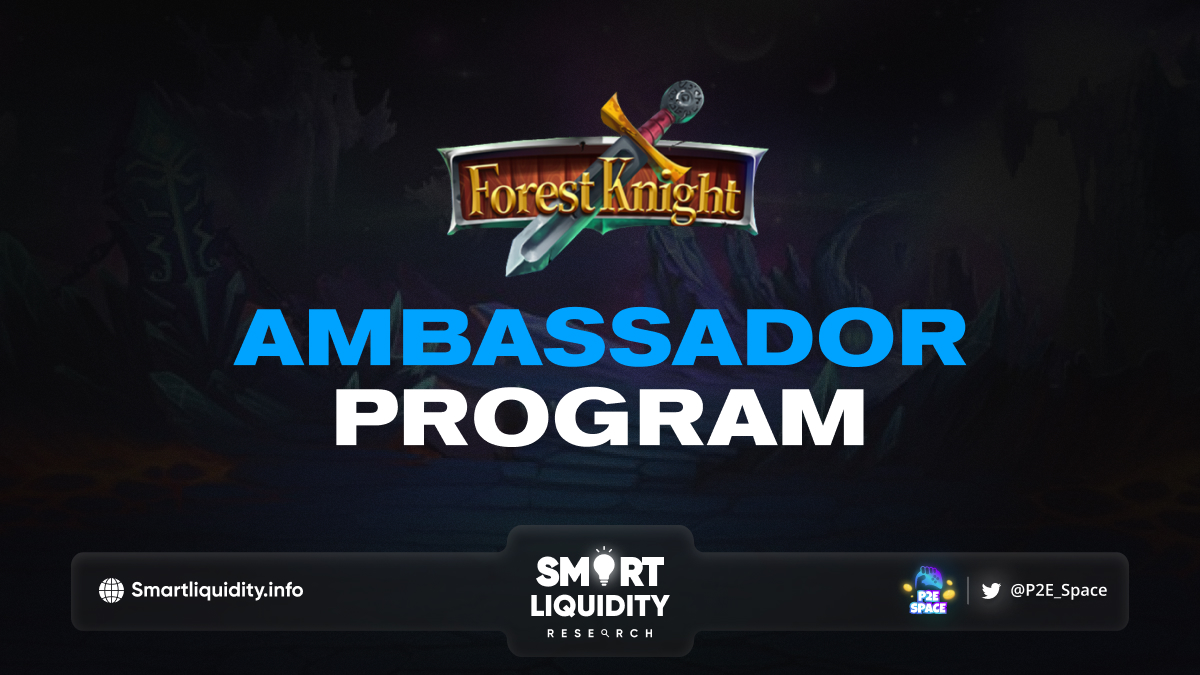 Forest Knight is launching its Ambassador Program, rewarding loyal and active players. The ambassador program allows their players (or Squires) to obtain valuable rewards such as in-game items, unique roles in the project, NFTs, $KNIGHT tokens, and so much more.
Sign-up and become a Squire!
You too can become one of the official Forest Knight squires in three simple steps.
Step 1:
The Paladin's Orders is hosted exclusively in the official Forest Knight Discord server!
Join Discord Server: https://discord.com/invite/CMRkppPYp7
Step 2:
To join the squires, reach level 6 in their Discord server. Leveling up in their Discord server is based on activity. Active players who help others by answering questions can expect to level up faster. In that same light, players who spam messages in an attempt to "game the system" will be penalized.
Step 3:
After reaching level 6 in the official Forest Knight Discord server, users will have access to the special Ticket channel, allowing them to apply to become squire. The Admin team will then sift through these tickets, review user activity, and approve or disapprove the requests.
What is a Squire's Responsibility?
Congratulations! You are now part of the Squires and can fulfill Paladin's orders! Complete tasks to earn special Task Coins! Exchange these coins for one of the many possible rewards. Remember that your account's balance is tied to your Discord account, so you mustn't leave the Discord server while participating in the program, or you risk losing all your hard-earned coins.
With the "Squire" title comes power, and with power comes responsibility. This role will grant you access to channels related to The Paladin's Orders. These channels are:
The channel contains a list of all available tasks, their descriptions, and appropriate rewards.
After completing any task, submit the proof (e.g. screenshots) in this channel to earn your credit. The Admin team will check everything and credit the squires accordingly.
The channel is also used to purchase the rewards using your accumulated coins.
The discussion channel serves as a chat for tasks and rewards. Here, squires can ask questions related to the program.
See the list of currently available rewards and their corresponding price, with more added periodically.
Important Commands
To get started, squires can earn their first 100 Task Coins by using the command /daily in the "Bots" channel of the Forest Knight Discord. Do this every day for your first big boost!
Use the command /coins in the "Bot" channel to check your balance. There are leaderboards to see who the wealthiest squires are! Check if you're one of them using the command /richest.
United Under One Table
They're very excited to deliver this feature and create an ambassador program. They know players are eager to share their enthusiasm with others, and while some do it for free because they love the game, they see this as an opportunity to reward everyone accordingly.
The Paladin's Orders is an exciting feature that allows the most helpful players to shine. They'll be announcing more about the task system in the following weeks. Remember future squires, you will represent every citizen in Chronville. Make your name memorable!
About Forest Knight
Forest Knight is a Play-to-Earn & Free-to-Play platform. It combines casual mobile gaming with blockchain gaming to deliver an amazing adventure, a captivating story, unique Heroes with special abilities and exclusive NFTs designed for every Hero. The game has amazing features that focus on both PVE and PVP.
Website | Twitter
SOURCE: MEDIUM