Bitwave Raised $15M Series A Funding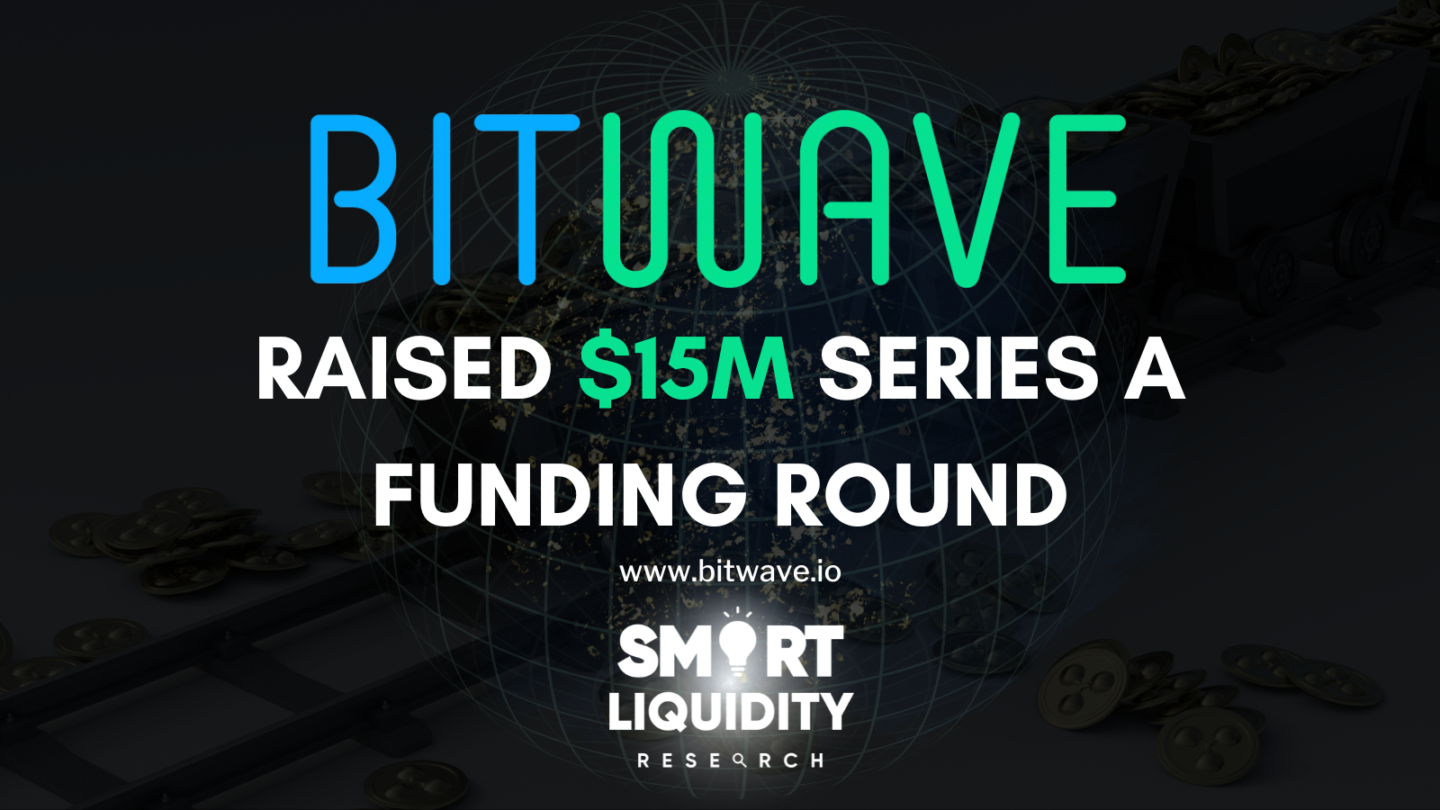 Bitwave, the first enterprise-focused digital asset finance platform, has raised $15M in Series A funding round.
Bitwave raised $15M in a Series A funding led by Hack VC and Blockchain Capital, with participation from SignalFire, Valor Equity Partners, Arca, Pulsar Trading, and Alumni Ventures Blockchain Fund.
About the New Funding
This funding comes on the heels of significant market traction with leading digital asset native and Fortune 500 customers like OpenSea, Compound, and Polygon.
The new funding will help them launch their newest product, Bitwave Institutional. Custodians, exchanges, financial institutions, wealth managers, and other organizations are the focus of this section. They are expose to the enormous risk, regulatory, and control complexities that come with holding, managing, and investing their users' digital assets.
The Bitwave Institutional
Bitwave Institutional is a set of processes, controls, and technology designed to bring trust into the new digital asset financial system. It holistically addresses the complex process, audit, accounting, tax, and reporting needs of sophisticated financial organizations that custody, trade, and use digital assets. The solution builds directly on Bitwave's flagship enterprise product. Which enables digital asset accounting, tax, bookkeeping, invoicing, and more for businesses. But with additional features such as segregated balance sheet tracking, internal and external system reconciliations, and proof of liability and reserve publishing.
Management Quote
Pat White, CEO and Co-Founder of Bitwave

"We are thrilled to work with Hack VC, Blockchain Capital, SignalFire, and our other new investors to drive the next stage of growth for Bitwave. Despite an interesting economic environment. Bitwave continues to scale by focusing on the hardest problems in the digital asset economy – the accounting, compliance, and trust building that our industry must adopt as we mature. Bitwave empowers pioneering digital asset accounting teams to seamlessly manage the accounting and compliance needs surrounding digital assets on their balance sheets." ‍

Bitwave's COO and Co-Founder Amy Kalnoki

"Enterprise adoption of digital assets is at an inflection point – between recent FASB reports and the friendlier ESG environment after The Merge. Companies can finally move to embrace digital assets with the support of their CFO, board, and product teams. This funding round provides further evidence of the strength of our technology. Speaks to how Bitwave has become a critical piece of infrastructure for businesses that adopt digital assets."

‍Ed Roman, Managing Partner of Hack VC

"We evaluated all of the  providers in the space and determined that Bitwave was by far the market leader. We selected them to be the vendor we use for our own digital asset accounting software. Bitwave's best-in-class solutions, strong leadership, and impressive growth made this investment a no-brainer for us. We look forward to working with Pat, Amy, and their team to help Bitwave achieve its full potential."‍

Spencer Bogart, General Partner at Blockchain Capital

"As enterprise adoption of crypto and other digital assets continues to grow. Bitwave is position to serve as a foundational piece of the on-chain economy. Pat and Amy have a powerful and compelling vision for the company. Blockchain Capital support them as they continue to scale the business. We trust in their leadership, vision and proven acumen in both enterprise software and digital assets. This team is truly unique in occupying the intersection of enterprise software leadership, digital assets knowledge and accounting expertise."

Wayne Hu, Venture Partner at SignalFire

"Bitwave has already achieved exceptional results, with a top-tier client roster, market-leading technology and a talent for execution. We believe that their growth is just beginning. They are poise to serve a rapidly expanding universe of custodians, financial services firms, enterprises, and more."
The financial terms of the transaction have not been disclosed.
About Bitwave
Bitwave is the first enterprise-focused digital asset finance platform designed to manage the intersection of tax, accounting, and compliance for cryptocurrency, DeFi, and NFTs. Bitwave is purpose-built to help finance and accounting professionals mitigate the challenges of operating with digital assets with robust functionality, including everything from bookkeeping to AR/AP, bill pay, treasury management, and more. Pat White and Amy Kalnoki, two San Francisco-based technology entrepreneurs, founded the firm in
SOURCE
https://www.bitwave.io/blog/bitwave-closes-15-million-series-a-funding-round-led-by-hack-vc-and-blockchain-capital