Pine Completed $3M Private Round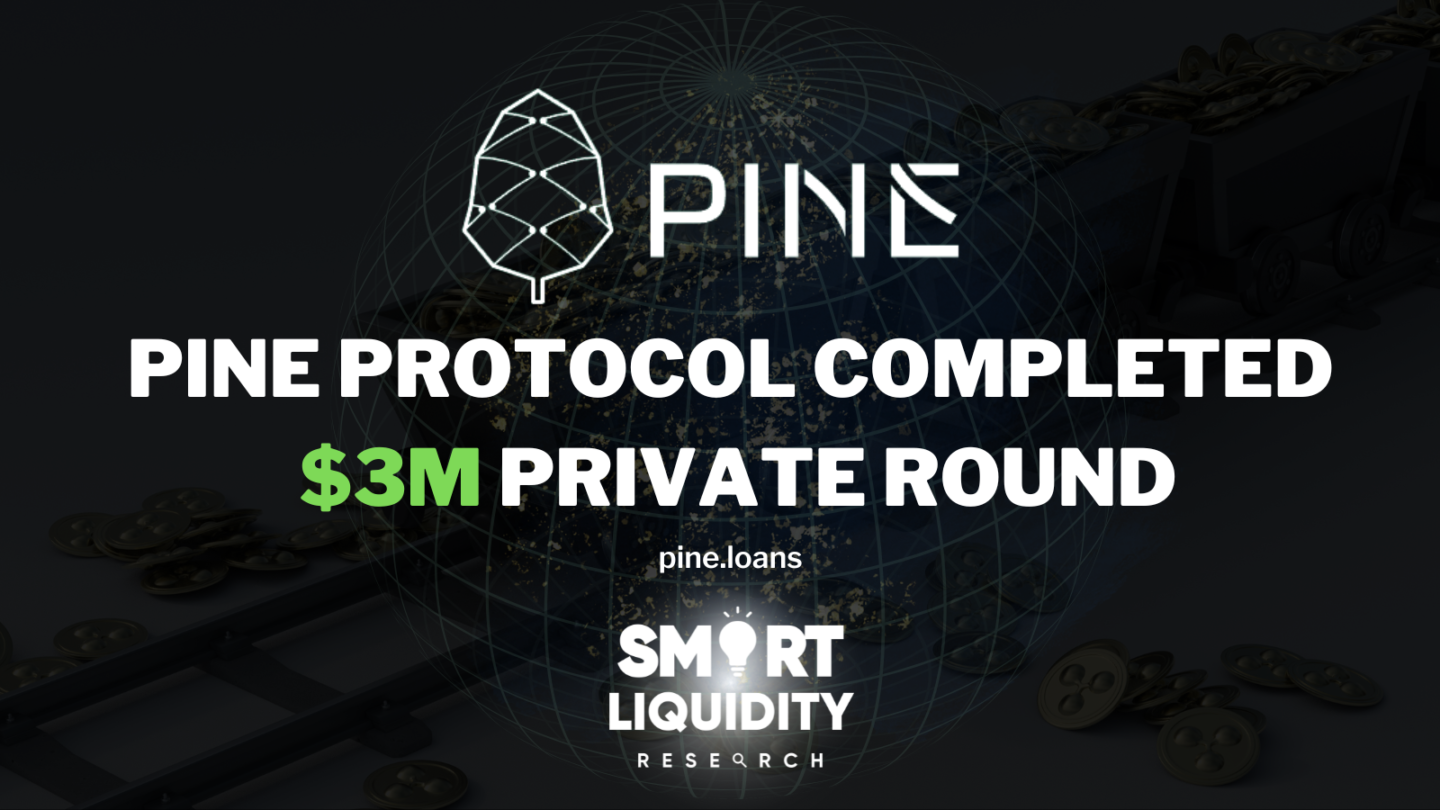 Pine Protocol, a pioneer of the emerging NFT-fi (NFT finance) space through Non-fungible token lending and financing, has completed

$3M in a private round.
Pine has completed $3M in a private round of Series A funding led by Amber Group and Sparkle Ventures, an investment firm founded by Animoca Brands and The Sandbox founders.
Introduction
Pine Protocol specializes in decentralized and non-custodial NFT-backed loans, where users are able to harness their NFT assets as collateral to borrow cryptocurrencies such as Ethereum (ETH) from lenders.
Pine Protocol's NFT-loan platform has processed over $3.3M (USD) in loan transactions across over
The vast majority of investors from the protocol's seed round, which concluded earlier this year, have reaffirmed their support for the project with follow-up investments in this latest round. Shima Capital and Spartan Capital, for example, have joined private round backers Mapleblock, The LAO, and MetaStreet Co-Founder, David Choi, to name a few.
The announcement comes as the company prepares for its upcoming $PINE token IDO (Initial DEX Offering) supported by Impossible Finance, as well as their anticipated platform update, which will power Pine's NFT-fi application with a slew of innovative financial tools for NFT assets. The Pine Protocol token IDO, as well as the full platform launch, are scheduled for Q1.
Mission of the Pine's Protocol
Their mission is to develop and promote technology that will bring asset-backed financing onto the blockchain.
They envision a future in which payments are process in digital currencies and asset ownership is represented by NFTs as firm believers in blockchain technology. The Pine Protocol will be the smart contract infrastructure that will allow for more efficient and transparent resource financing on blockchains.
Their technology solutions initially design to meet the needs of early adopters of digital asset financial services, i.e. NFTfi will extend to a broader set of traditional assets
Indeed, the Pine team includes members who have extensive experience and expertise in blockchain technology, digital asset exchange, quantitative trading, software development, e-commerce, and traditional banking.
Pine's Solution
Pine Protocol – non-custodial decentralized asset-backed lending protocol that allows borrowers to borrow fungible digital tokens from lenders using non-fungible tokens as collateral 
Pine Platform – two-sided loan marketplace decentralized application that is essentially an interface for lenders and borrowers to interact with the Pine Protocol
About Pine
Pine protocol, a two-sided decentralized non-custodial protocol that facilitates asset-backed loan transactions between lenders and borrowers. Lenders set up their own lending pools, choose NFT collections that they are willing to lend against and set their own terms for loan offers. However, borrowers can choose from these offers and borrow digital currencies against them using their NFT assets as collateral.
SOURCE
https://www.prnewswire.com/news-releases/pine-protocol-nft-financing-platform-closes-3m-private-round-led-by-amber-group–sparkle-ventures-301695358.html