PlayOne Games Integrates Chainlink VRF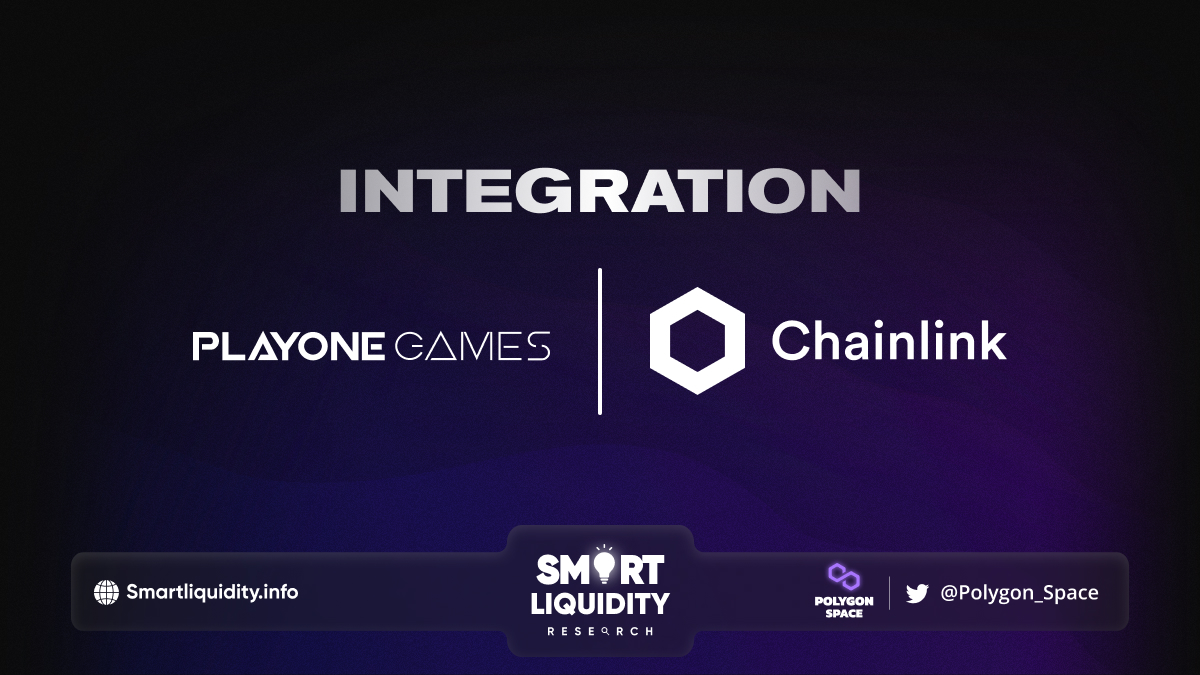 By integrating Chainlink,  PlayOne Games now have access to a tamper-proof and auditable source of randomness needed to help select random winners for our raffles. Ultimately this creates a more exciting and transparent user experience, as users can verify the raffle result was based on a provably fair source of randomness.
PlayOne Games is hosting a Discord launch event to promote and activate users on its newly opened Discord server. 55 winners will be chosen at random using random numbers supplied by Chainlink VRF.
"We're excited to be using Chainlink VRF on Polygon to help select raffle winners in a provably fair manner. With a seamless integration process and a highly reliable RNG, it's easy to see why Chainlink is the industry leader." — Benson Byun, CSO
About Chainlink
Chainlink is the industry-standard Web3 services platform. Enabled trillions of dollars in transaction volume across DeFi, insurance, gaming, NFTs, and other major industries.  Chainlink enables developers to build feature-rich Web3 applications with seamless access to real-world data and off-chain computation across any blockchain. And provides global enterprises with a universal gateway to all blockchains.
About PlayOne Games
PlayOne Games is an integrated blockchain platform for the gaming ecosystem. We aim to go beyond the traditional role of launchpad which typically has limited functions of IDO / IGO. PlayOne Games not only provides traditional launchpad services as airdrop and FT/NFT pre-sales but also is developing Web3-oriented game launcher- also known as game aggregator- and decentralized communication tool for Web3 gamers.
About PlayOne for MBX
PlayOne Games provides exclusive INO services to Marblex, a blockchain powered by Korean gaming giant, Netmarble. We are excited to be working with Marblex because of its extensive development history and its robust IP portfolio. Marblex's first game, King of Fighters Arena, launched recently.
SOURCE:
https://medium.com/playonegames/playone-games-integrates-chainlink-vrf-to-help-fairly-select-raffle-winners-929a81c121f2