Ethernity CLOUD Integrates Chainlink VRF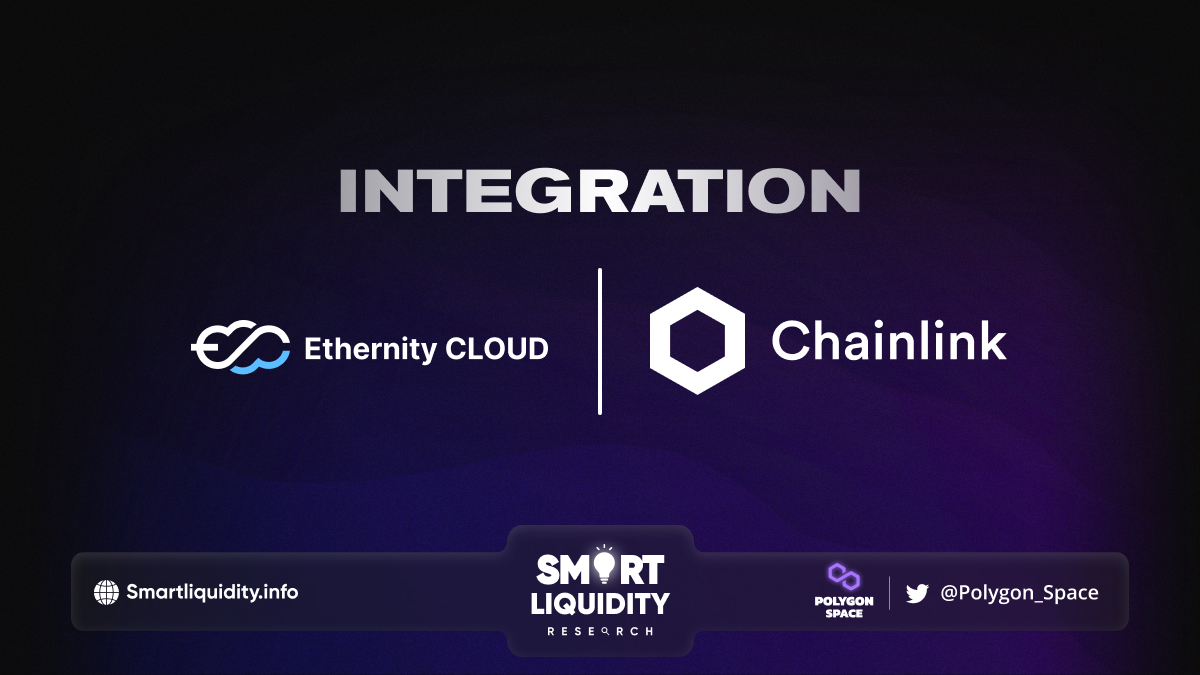 Ethernity CLOUD has integrated Chainlink Verifiable Random Function (VRF) on Etherneals NFT minting app.
By integrating Chainlink, Ethernity CLOUD now has access to a tamper-proof and auditable source of randomness needed to help fairly execute Etherneals' NFT minting process. Ultimately this creates a more exciting and transparent user experience, as users have high assurances that there is a verifiable fair NFT minting process.
Regular cloud software can be use to run as decentralized cloud apps due to Ethernity CLOUD's Web 3.0 decentralized confidential computing ecosystem. Etherneals NFT is an NFT collection powered by Ethernity CLOUD, through which long-forgotten gods come to life and contribute to the decentralization of the current world. The Ethernity CLOUD ecosystem contains a multitude of elements designed in favor of users. Thus, we feel the constant presence of 7 AI generated gods and 5 different elements, each offering unique benefits. Each NFT in the Etherneals NFT Collection will have unique utility within the Ethernity CLOUD ecosystem. Using Chainlink VRF inside Etherneals' NFT minting process is the only way to ensure fairness. The technology enables users to independently verify the provably random minting process.
"The Etherniry CLOUD team is committed to provide a fair experience for all minting participants, which is why we've chosen the best available technology to help power the process. Chainlink VRF gives all users high assurances that the minting process was tamper-proof. " — Iosif Peterfi, CEO and Founder of Ethernity CLOUD.
About Chainlink
Chainlink is the industry-standard Web3 services platform. Enabled trillions of dollars in transaction volume across DeFi, insurance, gaming, NFTs, and other major industries. Chainlink enables developers to build feature-rich Web3 applications with seamless access to real-world data and off-chain computation across any blockchain. And provides global enterprises with a universal gateway to all blockchains.
About Ethernity CLOUD
Ethernity CLOUD is building a Web 3.0 decentralized and confidential computing ecosystem to give power and security back to the end user. With proprietary solutions such as the Ethernity CLOUD Wallet and the Ethernity CLOUD Staking dApp. As well as its own Etherneals NFT Collection, Ethernity CLOUD provides a secure and trustless environment where data confidentiality reigns.
SOURCE:
https://medium.com/@ethernity.cloud/ethernity-cloud-integrates-chainlink-vrf-to-help-power-etherneals-nft-minting-process-e21be8606528