What is P2E Gaming? How can I benefit with Play to Earn?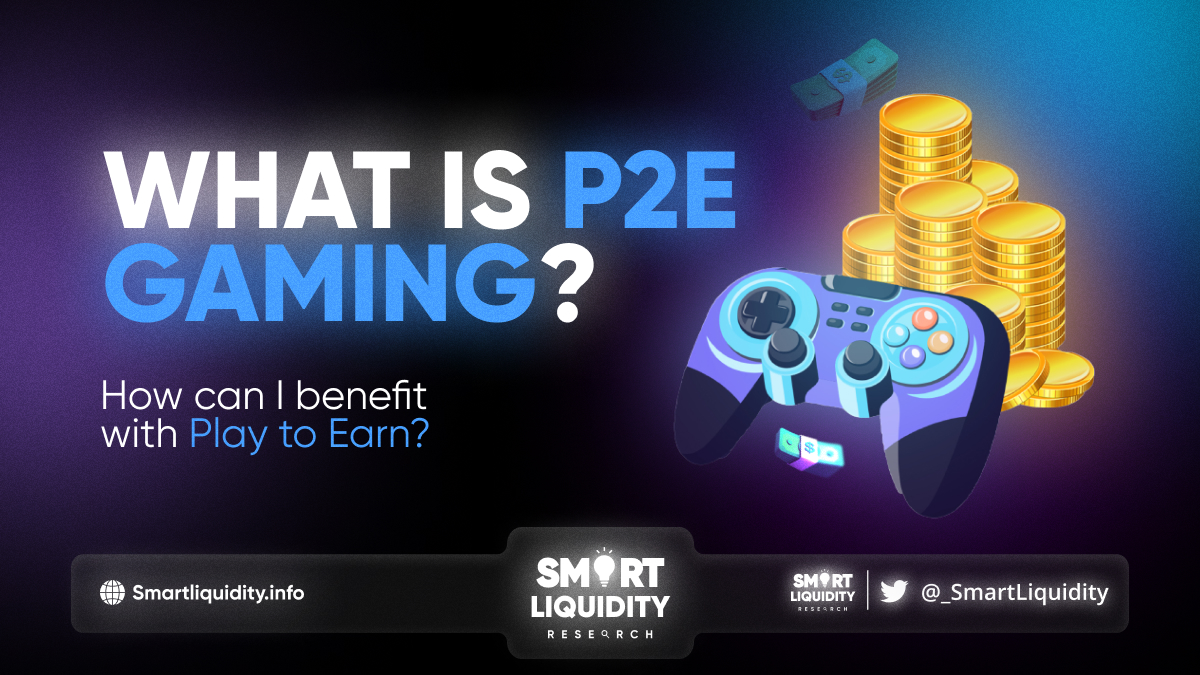 Play-to-earn (P2E) games allow players to convert virtual currency directly into real-world currency. In this post-coronavirus era, some people are even using video games as their primary source of income. The P2E protocol has been in use for longer than you might imagine, despite the fact that it sounds novel. Let's look at what "P2E" stands for and what types of cryptocurrencies fall under this category.
What Is P2E Game?
The term "play-to-earn" (P2E) is becoming increasingly popular in the cryptocurrency community. Play-to-earn refers to a specific subset of the gaming business in which participants earn money by direct interaction with the product. We're all content to spend our free time playing games like Call of Duty and League of Legends, but these titles take the experience to an entirely different level.
Player-to-Engagement (P2E) games typically offer in-game or real-world currency as tokens or NFTs. The difference between P2E and so-called "illegal marketplaces" for virtual goods is negligible. Likely, most of us gamers have purchased FIFA coins or CS: GO skins from an underground marketplace at some point in our lives.
While companies like Electronic Arts and Valve take measures to prevent players from exchanging virtual goods, this practice is widely tolerating in free-to-play games. To put it another way, so long as there is a market for the game, individuals will continue to generate money by just playing it.
How Do P2E Games Work?
It's true that the implementations of different Play to Earn games are distinct, but they all function on the same basic premise: they 'pay' users to participate. Cryptocurrencies and NFTs are increasingly replacing traditional currencies as the preferred payment method. Regular players can amass virtual items that can trade with other players or sold for real money.
The innovative aspect of the P2E paradigm is that this is the first time a significantly larger group of people can possess crypto. The immutability of the blockchain facilitates the creation of fully functional virtual economies and guarantees the collectability of these assets.
Your assets can be converted into fiat money by depositing your cryptocurrency coins or NFTs into a cryptocurrency exchange or marketplace. As most cryptocurrencies don't allow instantaneous conversion to fiat currency, exchanging tokens for stablecoin is a viable substitute. The stablecoin can exchange for USD or another fiat money.
How Can I Earn Money By Playing Games?
Play-for-pay video games utilize blockchain technology so that players can win cryptocurrency as a reward for their time and effort. Under the P2E paradigm, players can use cryptocurrencies can receive money for their in-game goods and services.
🔸Buying into Benji
Animoca Brands is transitioning its ad-supported mobile game to a pay-to-play model. It won't be long before Benji Bananas players may earn $Primate coin that can be converted to $Ape or used to access $Primate — $Ape liquidity pools simply by playing the game.
To participate in the Player-to-Emperor (P2E) portion of the game and the incentives campaign, you would first acquire a Membership Permit on OpenSea. You'll need a cryptocurrency wallet, such as MetaMask or Coinbase Wallet, to sign up for OpenSea. Head over to Opensea.io and click the "Create" button.
When acquiring, exchanging, or liquidating NFTs, you must select a suitable wallet and execute the associated procedures. (Check out the OpenSea Help Center for in-depth instructions on signing up.) You can fill out and share your profile with others or remain anonymous.
What Are The Benefits Of Using P2E Games?
Time may pass before blockchain gaming reaches the level of quality seen in current pay-to-play games, but there is no doubt that when it does, the gaming sector will be one of the largest in the world. I want to go over three explanations as to why:
🔸Monetary Incentive 
The gaming industry now exceeds that of both music and film. More and more people are getting into them, and the industry is only expanding due to people's enthusiasm and the rising standard of games. On the other hand, modern games serve no purpose but to provide a fun diversion.
One of the main reasons so many people avoid video games is this. For them, it's just a "waste of time" (I, on the other hand, am a dedicated gamer).
It means the current gaming meta automatically disregards them. Add to this the chance to win money or valuable items while playing. It's not such a waste of time now.
The result will be a meteoric rise in the number of people who play video games. With the promise of easy money, gaming appeals to a far wider audience. It might be the sole source of revenue or a fun way to make some extra cash.
🔸Digital Asset Ownership
All NFTs acquired by a player will be theirs to keep, as was previously mentioned. Compared to more conventional video games, this gives players much more agency because their successes have real-world significance.
You currently do not own in-game things. They exist exclusively within the publishers' databases and are owned by them. By implementing blockchain technology and NFTs, users may take complete responsibility for their items and do whatever they choose with them. They can either recoup some of their investment by selling the item on an open market or put it to use in the game to advance further.
🔸Decision-Making & Game Direction
Decentralization is another advantage brought by blockchain technology. There are currently large game publishers where few people hold significant sway over game design and development.
Decentralized autonomous organizations (DAOs) are becoming commonplace in the infrastructure of many new play-for-pay games. Thanks to this feature, members of the game's community will be able to weigh in on the game's future and make suggestions for improvements.
In the past, publishers have prioritized income creation when making decisions; with DAOs, the community of players and investors will have a voice in shaping the game's future.
Conclusion
While P2E games are just getting started, many industry watchers see them as the "future of gaming." If this concept catches on, it has the potential to alter the gaming industry fundamentally. Playing games will no longer cost you money but instead, pay you.