WooFi goes live on Optimism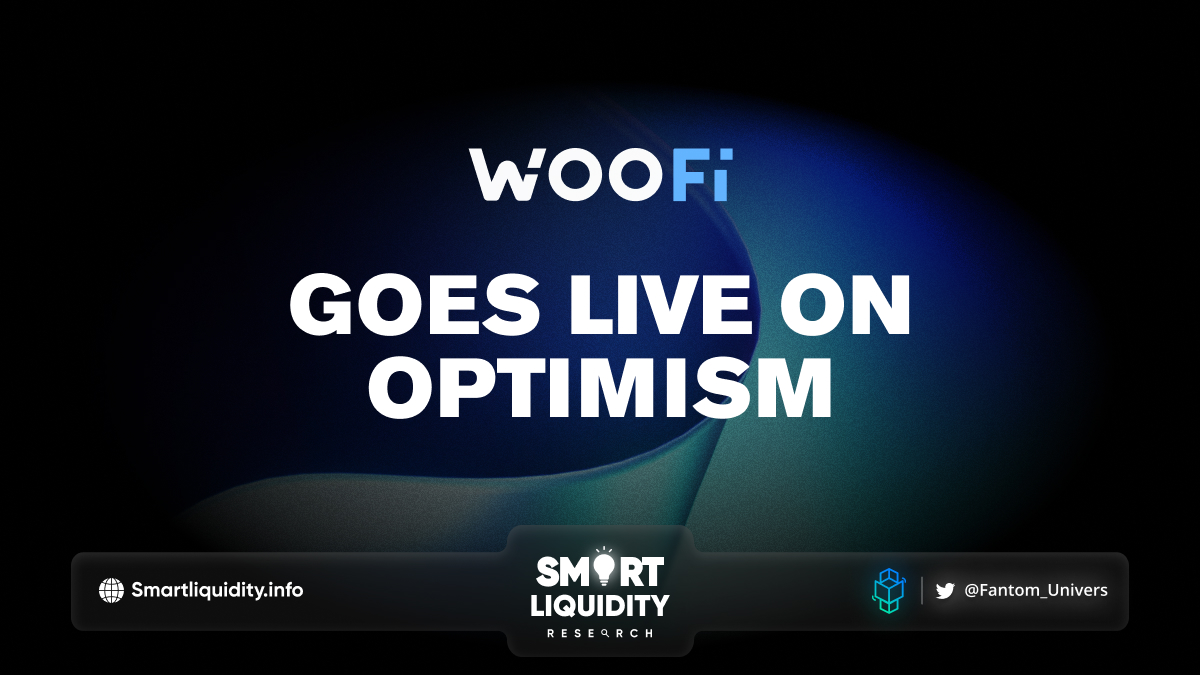 WooFi goes live on Optimism, Optimism is a fast, stable, and scalable L2 blockchain built by Ethereum developers, for Ethereum developers. 
WOOFi spreads the joy of sPMM v2 by adding support for yet another Layer 2 Ethereum scaling solution – Optimism. As WooFi goes live on Optimism!
Full steam ahead
It's all gas and no brakes for the WOOFi train this crypto winter! From the deployment of sPMM v2 to a spiffy new UI and now the addition of its second supported chain of Q4, WOOFi is leaving no stone unturned in its bid to deliver the very best one-stop-shop DeFi experience. Today marks yet another exciting milestone on this journey as WOOFi announces its support for Optimism, expanding access to better prices, yields, and tools for the 30,000 and growing daily active users of this optimistic rollup.
Why Optimism?
Data doesn't lie, and right now it speaks a simple truth: Optimism is exploding (in a good way). Not only has its TVL increased by 90% since July 1st such that it now accounts for ~1.5% of all the TVL in DeFi, but its daily active users have also surged by more than 500% since August. Boasting gas prices ~77 times cheaper than Ethereum and promising exciting rewards for those who complete "Optimism quests", it's no great mystery why Optimism is going from strength to strength.
An Optimistic Future
WOOFi is rolling out the red carpet for Optimism, starting with three new Supercharger vaults. That allow anyone (yes, anyone) to earn single-sided OP, ETH, and USDC with zero impermanent loss. If you want to get a piece of the action and profit from our trifold strategy that includes some juicy WOO rewards, come on over to WOOFi Earn and connect to Optimism!
­
About WooFi
WOOFi is a decentralized exchange featuring CeFi level price execution. Lowest swap fee, one-click cross-chain swaps and liquidity provision with single-sided staking. It consists of three key modules:
Swap –

A multi-chain decentralized exchange with the highest capital efficiency in DeFi, providing users with high-quality trade execution and the lowest swap fees.

Earn –

A DeFi yield optimizer provides the hassle-free experience of earning in DeFi with "set-and-forget" type of vaults.

Stake –

Allow users to stake WOO tokens to capture the fee from WOOFi Swap and Earn and increase their yield on WOO token.
­
About Optimism
Optimism is a fast, stable, and scalable L2 blockchain built by Ethereum developers, for Ethereum developers. Built as a minimal extension to existing Ethereum software, Optimism's EVM-equivalent architecture scales your Ethereum apps without surprises. If it works on Ethereum, it works on Optimism at a fraction of the cost.
­