Introducing Dexo Exchange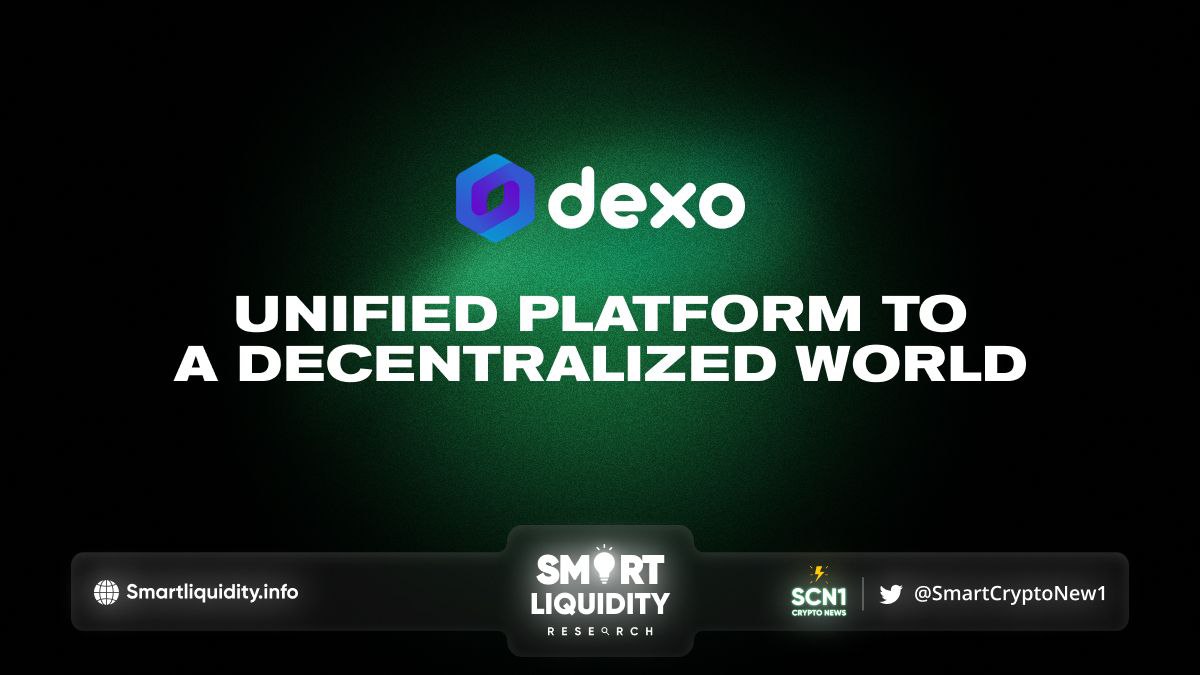 Introducing Dexo Exchange an extended decentralized exchange with the "World First C-DEX Protocol". It is a centralized exchange that doesn't hold your assets.
Dexo is a New-Generation intermediate blockchain ecosystem that harnesses C-Dex, a decentralized cryptocurrency exchange, to bridge the gap between centralized and decentralized worlds of cryptos. Our offerings aren't confined to a decentralized trading protocol.
Furthermore, Dexo Exchange aims to cater to a wide spectrum of DeFi participants and businesses through our advanced trading terminals, NFT marketplace, launchpads, gamification, etc.
The Dexo Exchange Mission
Dexo aims to connect all isolated blockchains and establish a cross-chain asset exchange network, providing all necessary underlying support for the DeFi ecosystem. Let every digital asset holder experience a truly safe, free, and transparent DeFi service.
Introducing Dexo Exchange Features
Advanced Orderbook — Dexo has its own developed solutions to provide an advanced orderbook on its platform to the users. The advanced orderbook will provide features like Limit Order, Market Order, Stop Loss, etc at a minimum fee with the convenience of regular centralized exchanges while keeping everything decentralized.
Faster Transactions Speed — With Dexo advanced C-Dex protocol, enjoy centralized exchange like fast execution of your orders with zero gas fees with an off-chain order book feature and pay only for executed orders.
SOME OTHER PRODUCTS
NFT Marketplace — Dexo offers a fully decentralized NFT platform that enables users to create, list and trade into NFTs.
Launchpads — Dexo offers a fully decentralized, 100% transparent, and secure IFO and INO platform to launch your project easily. Get access to early community building.

Perpetual Trading

—Trade perpetual contracts with up to 25x leverage with minimum fees with exposure to limitless assets.
Index Trading — Dexo crypto index trading offers a pre-defined portfolio of top/reputed cryptocurrencies which helps traders easily diversify their crypto portfolio. Dexo users can buy, sell or swap multiple crypto indices with a single click. This eliminates the process of buying and selling each coin/token individually. Dexo is one of the First DEXs to offer this feature to trade on underlying assets in a single click.
Lending Borrowing — Dexo borrowing platform will provide loans to businesses, or the public with no intermediaries present. On the other hand, the Dexo lending protocol will enable everyone to earn interest on supplied stablecoins and cryptocurrencies.
Gamification — Dexo aims to bring the most innovative gaming experience on its fully decentralized platform which will operate fully on blockchain technology. Furthermore, it will allow gamers to have a say in how the game evolves, as well as the opportunity to earn while they play, hence solving all of the intermediaries' issues with the power of blockchain and DAO.
Some of the use cases of DEXO Tokens are as follows:
DEXO Token plays a quintessential role in the smooth functioning of the Dexo ecosystem.
Stake it in DexoChipPools to Earn Free Token

Use it in Yield Farm

 to Earn more DEXO Tokens

Use DEXO Tokens to pay discounted fees across all Dexo Protocol

Hold DEXO Tokens to get exclusive access to all IFO & INO Projects

Hold DEXO Tokens to access Dexo Games & Other Exclusive Early Participation
THE DEXO REWARD MECHANISM
DEXO holders are responsible for the governance of the Dexo Protocol, which is done by selecting valid proposals by DEXO Tokens holders.
Trading rewards are a mechanism to reward traders for using the Dexo platform. Each trader will be rewarded with Dexo tokens at every reward interval. These rewards can be claimed and used by traders for any purpose or to further use them under its staking pool.
Staking rewards is a mechanism to reward the holders of Dexo tokens for staking their DEXO tokens. Each holder gets additional DEXO tokens when they stake under Dexo Protocol.
GET IN TOUCH WITH DEXO EXCHANGE
Website | Twitter | Reddit | Medium | Discord | Telegram