WalletConnect Supported by Streamflow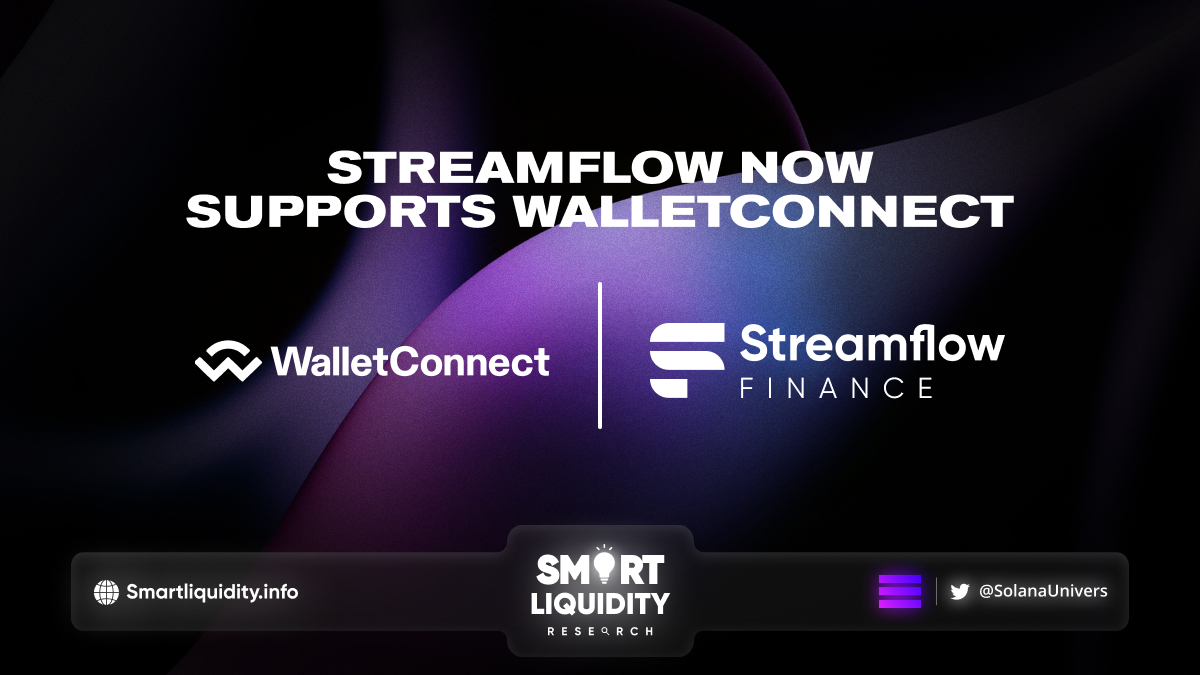 Streamflow, a token distribution platform, announced support for WalletConnect, the communications protocol for web3.
WalletConnect, which allows wallets and apps to securely connect and interact, is now supported by Streamflow.
Introduction 
Streamflow proudly supported WalletConnect, a decentralized protocol providing the infrastructure for users to connect their Crypto wallets to Web3 dApps.
Most Web3 transactions are taken out by browser-based wallets but the current selection of browser-based wallets is limited, which deters certain users from accessing DeFi dApps. Streamflow is now compatible with WalletConnect, the decentralized protocol that connects crypto wallets to Web3 dApps. This integration enables them to grow and provide services to millions of users.
WalletConnect adds much-needed interoperability and security to the current DeFi landscape, supporting over 200 crypto wallets such as Trustwallet, Guarda wallet, and Ledger hardware wallets.
Users who access Streamflow via WalletConnect can expect:
Secure end-to-end encryption
A user-friendly design and frictionless experience
Multi-chain support for all chains and rollups out-of-the-box
WalletConnect users can also gain access to Fireblocks, the first institution-grade gateway that enables a secure connection to smart contract platforms (blockchains). It builts directly into the Fireblocks console, users can access dApps without the need for additional APIs or browser extensions. WalletConnect and Fireblocks work together to provide users with a secure way to access Defi dApps.
About Streamflow
Streamflow is a token distribution platform that enables organizations (and individuals) to distribute funds straightforwardly.
About WalletConnect
Co-founded in 2018 by CEO Pedro Gomes, WalletConnect is the web3 communications protocol enabling wallets and apps to securely connect. The platform integrates by over 210 wallets and 450 apps. To realize interoperability between devices and bridge users with web3's fast-emerging products and experiences. Partner wallets and apps include Coinbase, MetaMask, Uniswap, OpenSea, Twitter, and Stripe. In March 2022, WalletConnect raised $11 million in its Series A round co-led by Union Square Ventures and 1kx to build out a messaging layer for web3.
SOURCE