Arcus Strategic Rebranding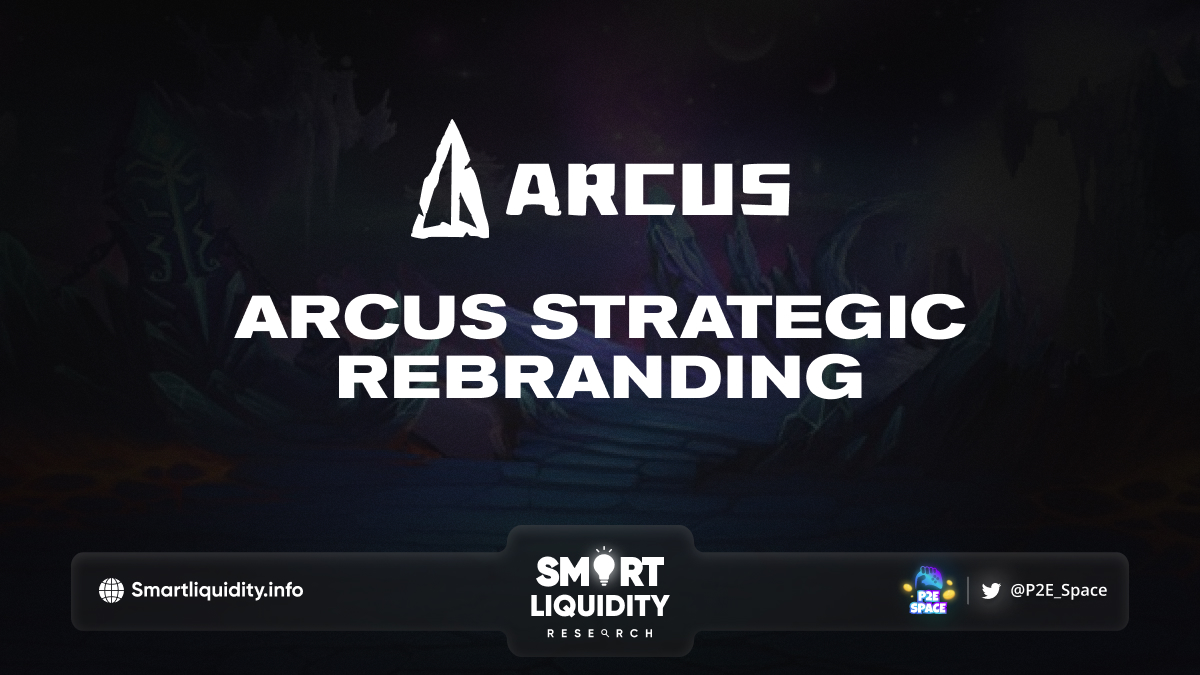 Arcus, an action-packed real-time bow, and arrow P2E battle royale will comprehensively upgrade its brand in line with its upcoming anniversary and to better reflect the team's progress.
Arcus is upping the ante through its strategic rebranding, aiming to drive growth further by broadening its appeal to a broader gaming community. As one of the pioneers in the nascent blockchain gaming industry, the Arcus team is fully aware of how quickly the industry changes. The rebranding will allow the project team to realign its branding strategy to cater to the ever-changing need of its target market. This latest initiative demonstrates the team's unwavering commitment to the project.
The brand upgrade will entail the following:
Arcus will greet the new year with a new logo and a revamped website that will use the same domain name but will show significant graphical updates and additional sections for upcoming feature releases.
Part of the rebranding will be new and improved gameplay to align more with esports and appeal to its community. Part of the team's Phase I multiyear roadmap focuses on the esports aspects of the game.
Its whitepaper will be updated to ensure the community is well-informed of the latest plans of the project team and will also reflect any changes on its roadmap or any team reorganization. You may view their latest whitepaper here: https://arcusgame.gitbook.io/arcus/.
To accelerate the onboarding of new players, the Arcus team will conduct a free-to-play alpha test, allowing the players to experience Arcus first before investing in the game. Arcus will announce the exact release date on their official social media outlets.
The team will also conduct a beta test for its marketplace and its existing gameplay modes. The team has yet to determine when the event will happen, but it will be part of its rebranding initiative.
Two blockchain industry giants with over a decade of combined work experience in the said industry will be joining the Arcus team. Arcus plans to leverage its expertise, experience, and knowledge crucial to its success.
Arcus will roll out its long-awaited mobile version with the mobile gaming market as an essential part of its ecosystem. The majority of its players are estimated to come from this gaming segment.
And as a way to thank the community for its continued support and patience and as part of its celebration, the Arcus team will hold several mind-blowing giveaways during and throughout its rebranding campaign. Prizes include NFT Asset, its native token (Arcus Token), and valuable in-game accessories and skins.
About Arcus
Arcus is a unique all-new hero shooting mobile game using bow and arrow combat that is intense, fun, real-time, arena-based, PVP, and team-play Guild Wars action. It seeks the ideal balance between intensely competitive, enjoyable gaming and long-term profit potential through its various game modes.
They aims to be a free for all game through different game modes with exciting features you have never seen in any other game. 1v1 lets you use your skills and make strategic ways to defeat your enemy. When it comes to Team Deathmatch, make sure you have allies who will combat with you in our arena. If you seek a unique experience, you can also jump into the rabbit hole of our Treasure Hunt and Adventure Mode.
Through the integrated SocialFi platform in Arcus, the community can manage assets, keep track of game activity, and increase possible rewards. Arcus is the first movers in further developing the field of play-and-earn platforms: enhancing eSports delivery, offering a smooth way to start, host, or join a tournament, and building an all-in-one eSports aggregator for the gaming economy.