My Meta Farm and Puffverse Partnership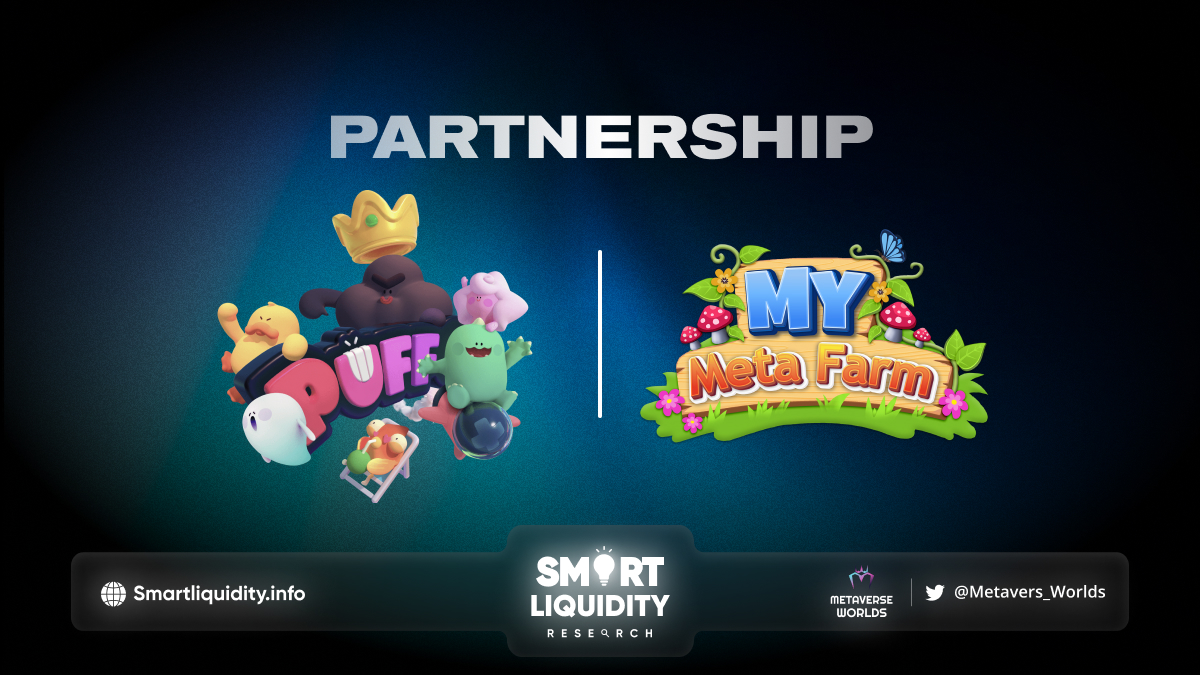 My Meta Farm is thrilled to announce that they have a new partnership with Puffverse.
With this partnership, My Meta Farm hopes that the experience of both communities will go to the next level.
This partnership celebration will be a little different, they won't have an AMA for the time being. But instead, there will be an event that everyone will enjoy. Besides My Meta Farm and Puffverse, there are a few other names that you already know. Be patient, this event will take place this December!
About Puffverse
Puffverse is a Disney-like dreamland of the 3D metaverse that aims to connect virtuality in Web 3 and reality in Web 2. They offer products such as PuffTown, PuffGo, PuffLand, and PuffWorld. Puffverse also provides a decentralized economic ecosystem with web3 technology and concepts that built multiple usage scenarios in the virtual world.
About My Meta Farm
My Meta Farm is a Web3 Metaverse – friendly to all users to enjoy entertainment, socializing, and creativity.
My Meta Farm combines The SandBox model of Open World Gaming, decentralization, and user data ownership with Animal Crossing's success of soothing and imaginative experience to create a carefully-crafted blockchain platform, compatible with all devices.
SOURCE:
https://news.mymetafarm.com/my-meta-farm-x-puffverse-new-partnership-in-2022/