Monkey Empire & Polygon Studios Collaboration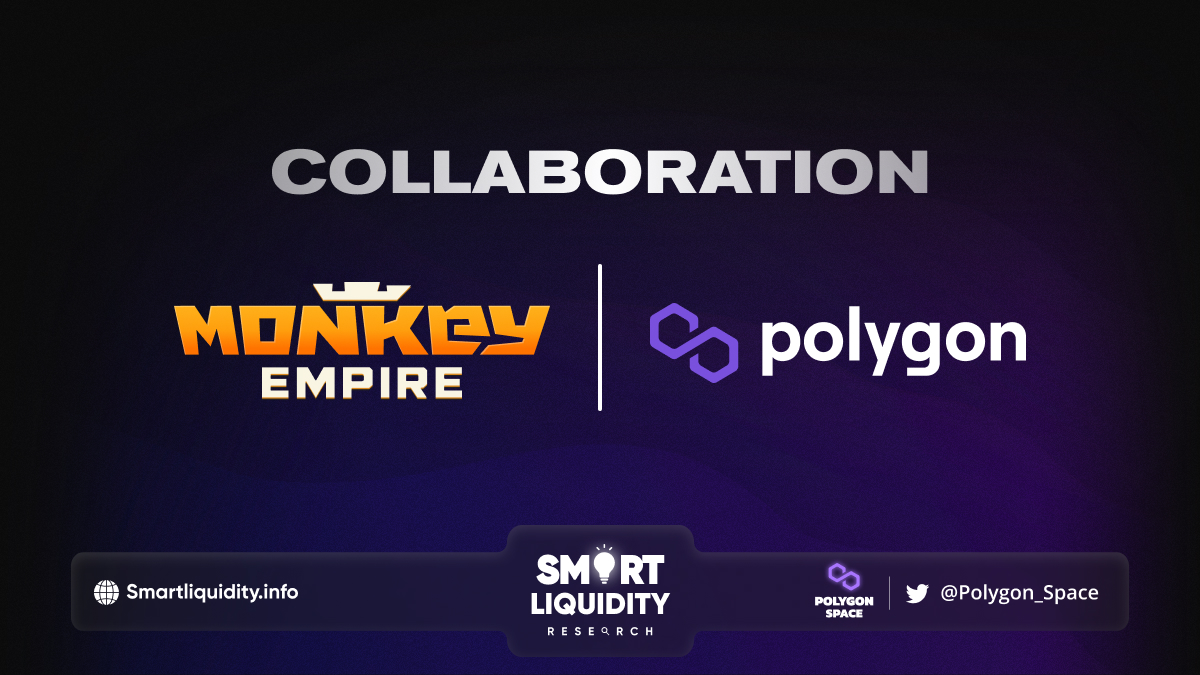 Monkey Empire team is happy to announce its new collaboration with Polygon Studios.
Monkey Empire will announce the release of its NFT collection "Ape Alert" in the next few days as well as launch its Q1 2023 token.
About Monkey Empire
Monkey Empire is a free MMO strategy video game like Clash of Clans and Rise of Kingdoms.
Monkey Empire is designed for mass adoption and long term sustainability.
The game is Cross-platform and cross-playable between mobile and desktop.
Build your village, train troops and loot your opponent's crypto.
The player has to manage monkeys to build an Empire. To do so, he will have to collect resources, build up a city, make technological progress, raise an army and attack other cities to loot their resources and become the ape world king.
One resource, the MonkeyCoin, is a cryptocurrency.
Your mission, if you accept it, will be to attack the other players in order to loot as much as possible to become richer.
Built with Unreal Engine 5, MonkeyEmpire features one the most complex game economy from all Blockchain powered games.
About Polygon Studios
Polygon Studios aims to be the home of the most popular blockchain projects in the world. The Polygon Studios team is focused on supporting developers building decentralized apps on Polygon by providing Web2 and Web3 teams with a suite of services such as developer support, partnership, strategy, go-to-market, and technical integrations. Polygon Studios supports projects from OpenSea to Prada, from Adidas to Draft Kings and Decentral Games to Ubisoft.
About Polygon
Polygon is the leading blockchain development platform, offering scalable, affordable, secure and sustainable blockchains for Web3. Its growing suite of products offers developers easy access to major scaling solutions including L2 (ZK Rollups and Optimistic Rollups), sidechains, hybrid, stand-alone and enterprise chains, and data availability. Polygon's scaling solutions have seen widespread adoption with tens of thousands of decentralized apps, unique user addresses exceeding 174.9M and $5B+ in assets secured. The network is home for some of the biggest Web3 projects such as Aave, Uniswap, OpenSea and well-known enterprises including Robinhood, Stripe and Adobe. Polygon is carbon neutral with the goal of leading the Web3 ecosystem in becoming carbon negative.
SOURCE:
https://medium.com/@monkeyempire/monkey-empire-polygon-studios-collaboration-bd0a4ffeb0ba