PlayOne Games and 3KM Partnership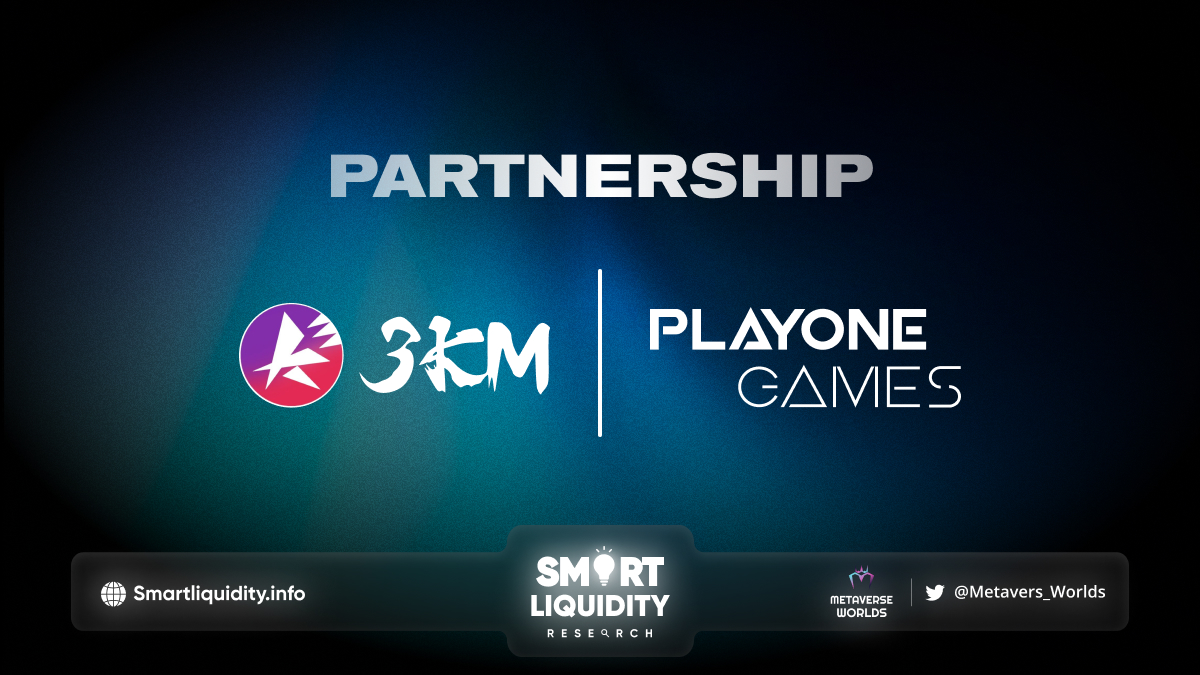 PlayOne Games will host an INO (Initial NFT Offering) and official partnership announcement with Klaytn-based multi-game platform 3KM (Three Kingdoms Multiverse).
PlayOne is proud to announce official partnership with 3KM. Both platforms have decided to work together to fortify networks and broaden their global presence.
About 3KM 
3KM is a gaming platform that aims to bring together a variety of games, all of which use a single type of token called the "Governance Token." This token can be used in any game within the 3KM ecosystem. The platform was developed by HDLABS, a company that has previously run successful Move-to-Earn projects like STEPWATCH. 3KM is set to launch globally in the coming year. And will begin by releasing a blockchain game called "Three Kingdoms Multiverse". Which is based on the popular Three Kingdoms IP. 3KM is also working to increase the value of its Governance Tokens and grow its overall ecosystem.
As the Three Kingdoms IP is popular in Southeast Asia they will first run joint marketing campaigns in the region with the help of gaming guilds and key opinion leaders (KOLs) who already maintain close relationships with PlayOne Games. At the same time, they are finalizing a new INO that will provide the NFT necessary for more enjoyable gameplay at a reasonable cost. And in doing so, they aim to boost the expansion of the 3KM ecosystem and eventually establish a beneficial feedback loop that draws in more players.
In blockchain games, tokens are obviously an attractive element, but there are still a lot of problems. Therefore, they believe that 3KM's goal of creating a structure that makes it easy for everyone to participate and distributing benefits to all participants will be a new wind for the blockchain game ecosystem in the future.
About PlayOne Games
PlayOne Games is an ultimate hub for blockchain gamers. People who enjoy blockchain games can discover games, participate in IGO, receive airdrops, and more.
SOURCE:
https://medium.com/playonegames/partnership-announcement-3km-3b7c54461135